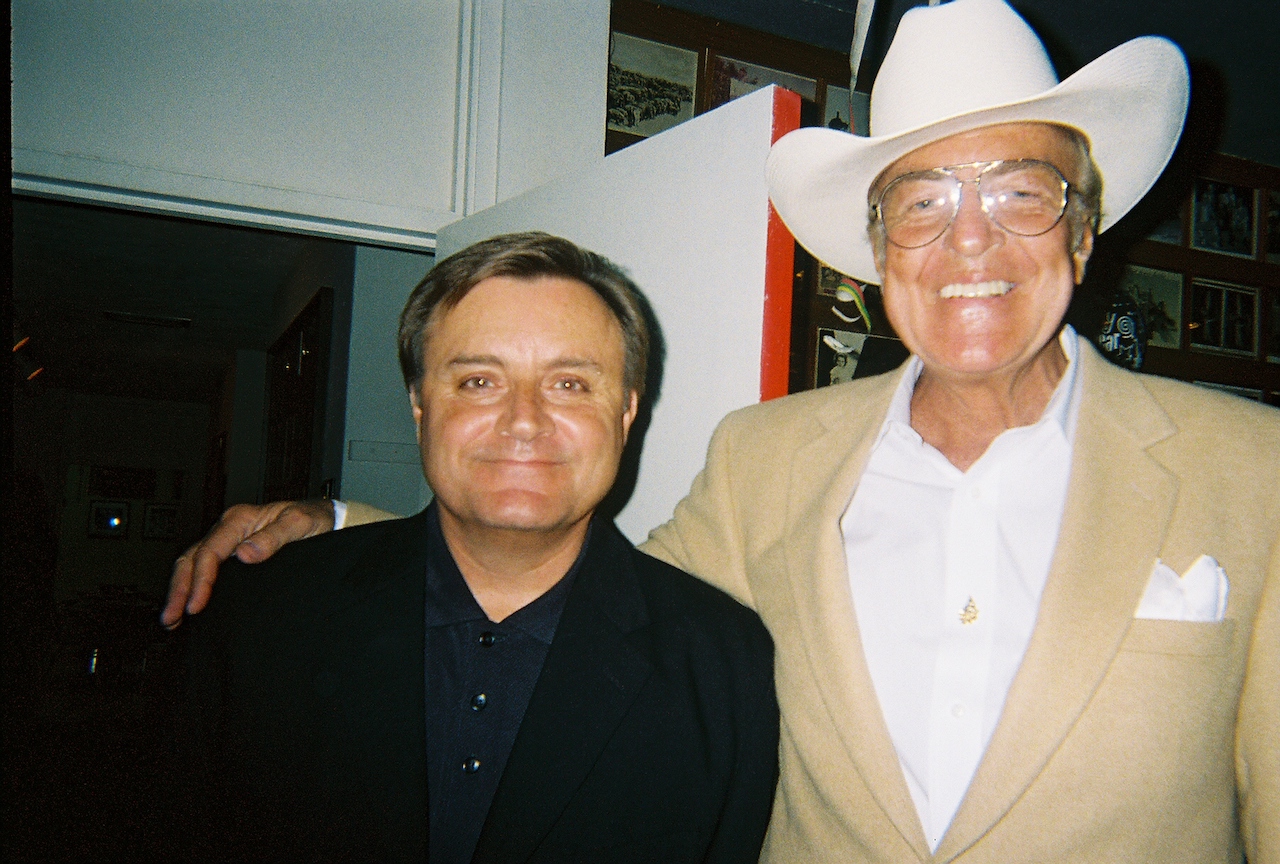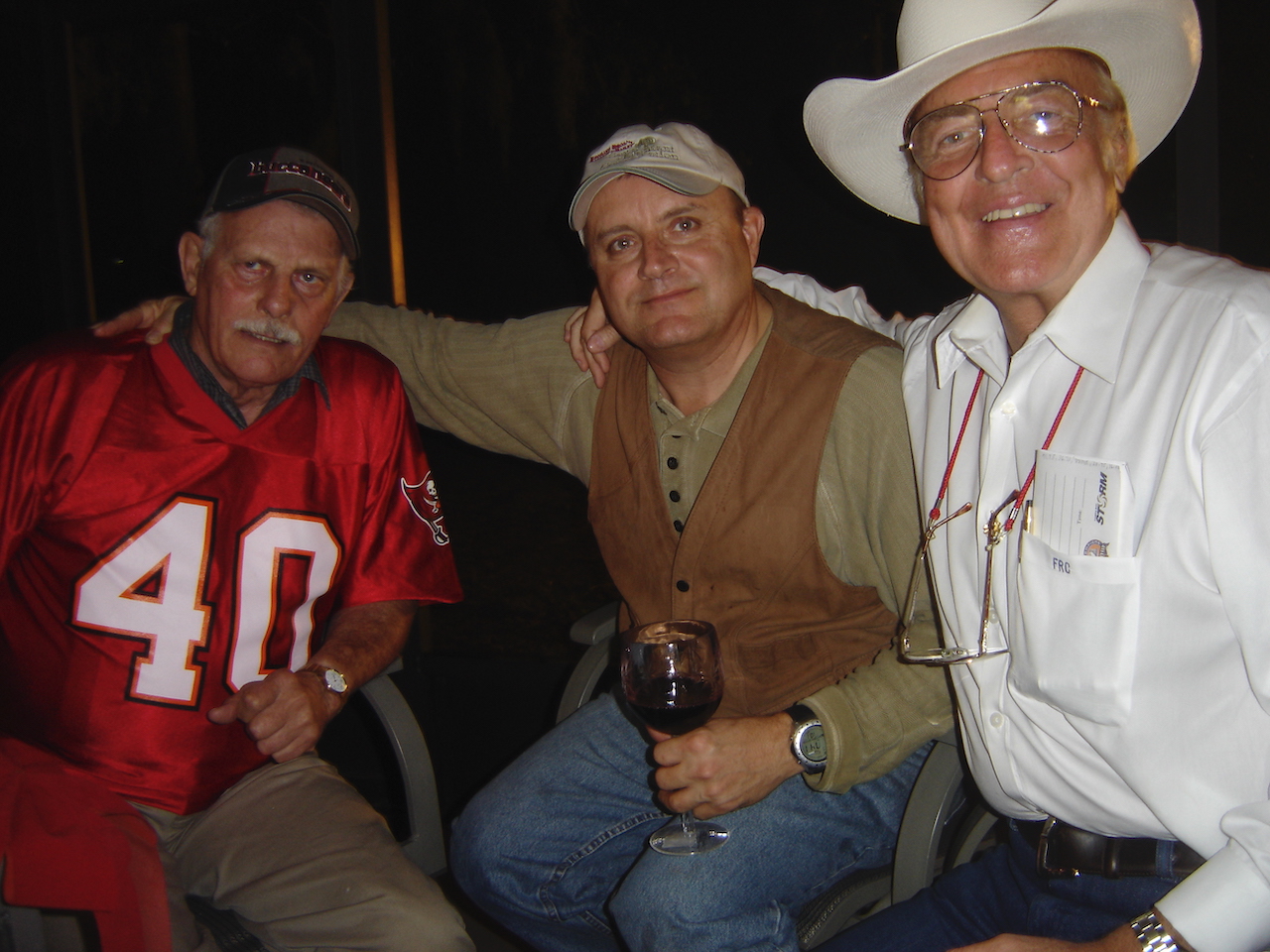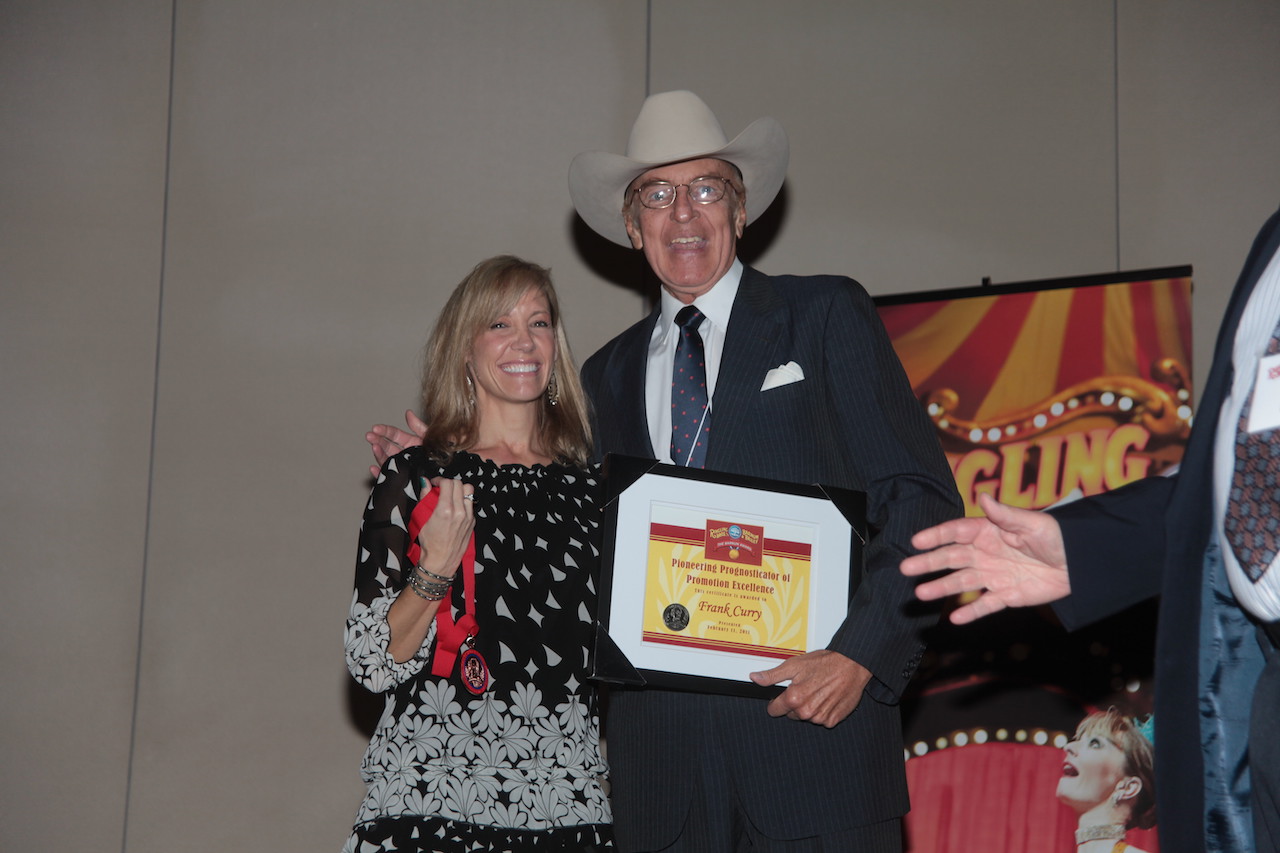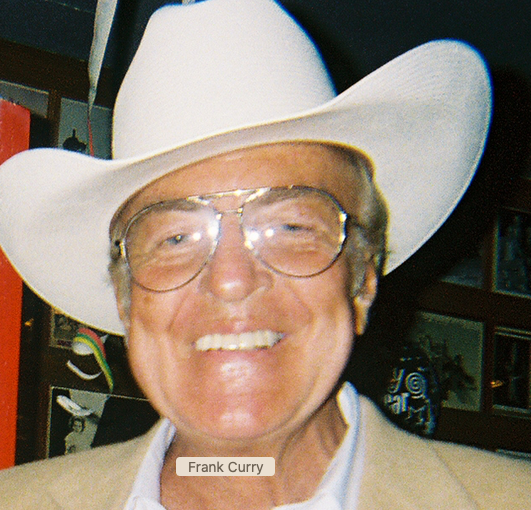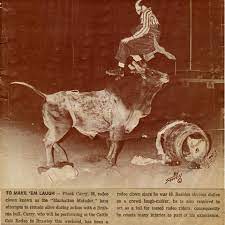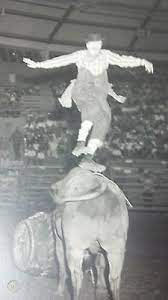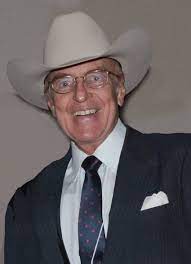 The group honored as the Advance Professionals wrote the book on live event promotion and management. Since the early days of P.T. Barnum it has been the work of those who executed the tour planning, marketing, advertising , sponsorship and public relations that made the circus a financial success. The circus is equal parts art and commerce. Nothing happens unless a ticket is sold. In the world of show business, without business there is no show.
Many alumni of this group have gone on to become successful entrepreneurs, agents, show producers, marketing and pr agency owners, sports and entertainment executives and venue managers. You will find them in leadership roles of media companies, major league sports (NHL, NBA, MLB, MLS), ticketing companies, concert and talent management, theme parks, fairs and expositions, cultural arts and non profit philanthropic organizations. The universal ties that bind the group  is the collective shared learning experiences gained while working for the circus.
This is the biography of Frank Curry, a member of the Advance Professionals.
Frank Curry brief autobiography:
FRANK CURRY brief BIO;
Born and raised in New York City
1956, Gofer in RBBB press office, olde Madison Square Garden
1956-57, Ball boy New York Knicks
All New York City- All Prep basketball, baseball, tennis
1957-1967, PRCA Rodeo clown and bullfighter, all over North America, often involved in the promotion of them.
Rodeo off season:ILA, Holy Cross College, Columbia University, 1964 RBBB press office, olde MSG,
1966 NY Daily News (circulation; 2 million daily, 3 million Sunday)
Appeared on "Password" and "To Tell The Truth".
October 1967, Irvin Feld hired me shortly before he went to the Roman Coliseum for the big signing.
1968-1972, first Vice President Marketing of the Feld era
Involved with Stan Lee and Marvel Comics, Rolling Stones, licensing and show concepts.
Tripled gross of Garden Bros. Circus at Maple Leaf Gardens, Toronto, Ontario.
Executive Director of McDonald's Productions,GMBH, Munich, Germany, visited every circus in Western and Eastern Europe as part of my job.
1982-2002, Created, produced, promoted and ring mastered the Ronald McDonald Circus, under canvas and in arenas. Our first year, we played 28 cities, in nine and one half weeks, in Quebec and Ontario, under canvas.
We were awarded the McDonald's International Marketing Recognition Award.
In Nashville, the Ronald McDonald Circus holds the attendance record for family shows.
In 2002, we had 86,000 paid in four days, seven performances.
In 2001, we had 81,000 paid. Of course, this is verifiable.
Frank Curry, circus producer and rodeo clown dies at 71
BY AMUSEMENTTODAY | AUGUST 16, 2012
NEW YORK, N.Y. — Once a renowned rodeo clown and bullfighter, innovative circus producer Frank Curry died on July 28 in Bowling Green Kentucky. He was found, according to his family, near the entrance to the city's Hobson Grove Park, a recreational facility in a sylvan setting.
In his rodeo days, Curry was billed as The Manhattan Matador. During his early circus years, he was vice president of marketing for Ringling Brothers and Barnum & Bailey Circus. However, as creator and producer of the Ronald McDonald Circus, considered his crowning achievement, he was known as a ringmaster of creativity whose physical stature was enhanced by a ready smile and a white felt Stetson.
Born in New York City in 1940, Frank Curry was the son of Mr. Francis R. Curry, an attorney and his wife, Eileen McCarty Curry, an activist in Roman Catholic charitable organizations. His grandfather was John F. Curry, leader of Tammany Hall in the politically tumultuous years from 1929 until 1934 when New York State Governor Franklin Delano Roosevelt became President of the United States.
Like most who were children of the late 1940s-early 1950s, Curry watched the new "magic box" that was television. Children's programming at the time featured Westerns with stars such as Gene Autry, Roy Rogers and Dale Evans, Gail Davis as Annie Oakley and Clayton Moore and X Brands as "The Lone Ranger and Tonto." Children also spent time with cheer clowns like Clarabelle on the Howdy Doody Show, and troupe members appearing on the Sealtest Company's "Big Top" and Claude Kirchner's "Circus World."
As a teenager, he began sneaking into Madison Square Garden, then on 50th Street and 8th Avenue, to see in "real life" the rodeos and circuses he had only seen on the little screen. There he met rodeo clown idols The Cajun Kid and Buck Legrand and legendary German-born elephant trainer Hugo Schmidt whose career advice was "You make good elephant man."
After being an independent rodeo clown and a Ringling Brothers marketing executive, Curry conceived The Ronald McDonald Circus, a live entertainment he would create and produce.
His goal was to produce a successful enterprise that was affordable for families at the same time that it was the best in quality, versatility an vigor. His goal was realized, as exemplified by an engagement in 2003 at the Bridgestone Arena in Nashville, Tennessee. During seven performances in a four-day engagement, the show garnered more than 85,000 attendees, a record number for such an event.
A Mass of the Resurrection was celebrated for Frank Curry at his parish, Saint Ignatius Loyola Church, in Manhattan on Monday, August 13. A memorial service will be scheduled in the fall.
Curry is survived by two sisters, Ann Curry Marcato, an advertising consultant, and Barbara Curry, a writer, as well as two nephews and numerous cousins.
Local reporters owe a lot of stories to the late Frank Curry, circus promoter, ex-rodeo clown and man of mystery
Death of a Hat Trickster
 OCT 18, 2012
 Back in 2009, a few months after I started working for SouthComm, my phone rang with a blocked number. The caller never identified himself. But he hinted he had documents I might like to see.
At the time, the Predators' ownership group was going through a PR nightmare that made the lockout boondoggle look like a Zamboni ride. Attendance was slumping. Lead owner David Freeman's federal income-tax liens were in the spotlight. Now the Sports Authority was asking whether the team had abrogated its lease. I was in the tall grass on the story, mostly because I never intended to be a sports business reporter.
But this mystery caller said he had some things that might help me out.
"Sure, just drop what you've got at my office," I said.
"Oh, no, no, no," crackled the voice on the other end. "Let me find somewhere else to leave them."
About an hour later, my phone rang again.
"There's an envelope for you with Maria, a pretty señorita at Las Cazuelas," the mystery man said. "She's expecting you."
So I drove to the restaurant, an out-of-the-way Mexican joint on Nolensville Road. Not to get all Guy Noir on you, but yes, I found Maria. Sure enough, she had a manila envelope with my name on it.
By the time I got back to the office, I already had a voicemail from my mystery man, thanking me for my quick handling of the whole thing.
Had he been watching me? Was Maria an informant?
There were days this mystery man would call me a dozen times. And then there would be months of silence. He'd praise me when he liked my work, and he'd berate me when he didn't. He always had a tip — big or small — and it was clear he was a voracious consumer of news. He had reporters in town he loved and columnists he abhorred.
It took me about six months, but I finally figured out who this man was. There aren't that many people who attend Sports Authority meetings religiously.
My mystery caller was a man named Frank Curry.
Frank — he'd hate it if I called him by his last name, and even though he'd know it's journalistic custom to add an honorific to the name of the dead, he'd probably slug me if I called him "Mr. Curry" — was a professional circus promoter. A four-day, seven-performance stretch of Ronald McDonald Circuses he put on at the arena once sold more than 86,000 tickets.
Frank was physically impressive, even into his 70s. He was tall, broad-shouldered and strong, with a map-of-the-world face topped by a white Stetson big as a Texas oilman's. He once worked as a reporter for the New York Post, and somewhere in there he was also a rodeo clown. And for a man who so despised government toadies, it's shocking to learn his granddad led Tammany Hall.
He was, by most accounts, self-made, learning the circus and rodeo businesses the hard way. And maybe that's why he demonized the handouts — the "incentives" — the Sports Authority and Metro government give to professional sports teams in town.
Our joint devotion — or psychosis — of attending Sports Authority meetings forced Frank to reveal his identity far earlier in our relationship than he probably intended. By comparison, former Scene writer (and new attorney!) Matt Pulle said it took seven years before Frank told him his name.
He was a true pain-in-the-ass and he had a thousand stories and he loved to help write a thousand others. My anecdote about Las Cazuelas seems improbable, I know, except to people who knew Frank.
"If I wrote something he liked, he'd call me on the phone at 11 p.m. and start reading it aloud to me, cackling at the end of every quip," Pulle said. "He was one of those lovable, quirky, mysterious characters that only reporters get to meet."
I never wrote a sports business story without wondering how Frank felt about it. Sometimes, if I was lucky, he'd call and let me know.
Frank Curry was one of a kind: smart and funny, a lover of mystery and cloak-and-dagger, a hater of yes-men, a player as versed in the ins and outs of the Sports Authority's relationship with the Predators as anyone in town.
And in early August, at age 71, he was found dead in a Bowling Green, Ky., park from what appeared to be a self-inflicted gunshot wound. I am saddened that such a vital man, such a back-whomping, larger-than-life figure, would leave this as his last mystery.
As for those documents he left with Maria? I still refer to them. They've helped me a million times.
So did Frank.