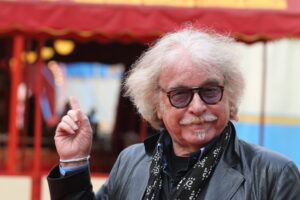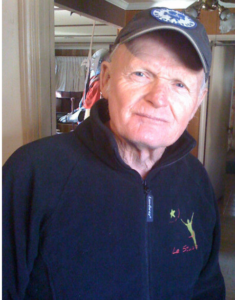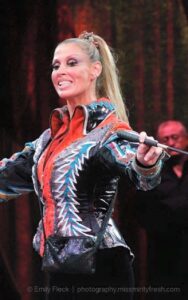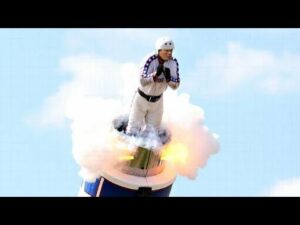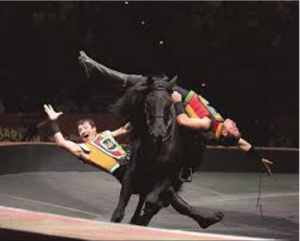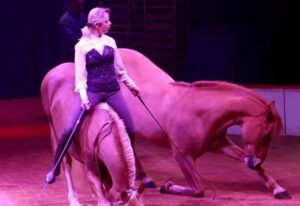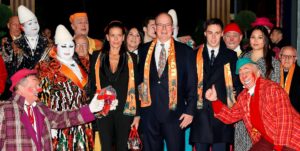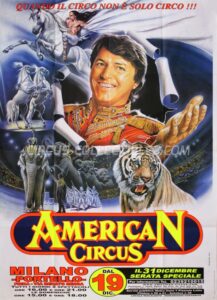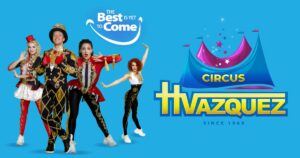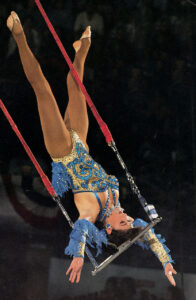 Sarasota, Florida – July 11, 2023. The Circus Ring of Fame Foundation® announced today the eleven (11) finalists for the class of 2024 induction. Voting to select three (3) Circus Ring of Fame inductees will begin immediately and close on August 18, 2023. The induction ceremony will take place February 10, 2024.
"This year the nominating committee was very thorough in their deliberations," said Bill Powell, chair of the foundation. "We believe the candidates are all worthy of consideration, but only three will be the deserving inductees representing the highest of achievement in circus arts and culture", Powell noted.
Voting is now open to those associated with the global circus arts industry through the Circus Ring of Fame website under the "About/Vote" section at: www.circusringoffame.org
The Circus Ring of Fame top eleven nominees are:
Vazquez Family – In 1969, brothers Jose and Rafael Vazquez debuted their small family circus in Mexico as Circus Hermanos Vazquez. After parting ways in 1971, Jose continued with his family as performers and staff to grow the show becoming one of the premier circuses in Mexico and eventually expanding their reach to the USA and Latin America. Circus Vazquez has toured the USA for nearly 30 years to capacity crowds. In 2021, they rebranded the show Circus Vazquez and added the innovative Flip Circus to their family of brands.
Performing Animal Partners – Historically, starting in the 18th century, the circus has almost always included animals, to the extent they become the partners of their human caretakers. This nomination honors collectively the thousands of animals who have brought joy and wonder to millions, whether in the rings, on stages or in the menageries.
HSH Princess Stephanie of Monaco – Monaco's HSH Princess Stephanie took personally to heart the legacy started by her father HRH Prince Rainier in 1974 – the International Circus Festival of Monte Carlo. In addition to producing this annual event, she is the Honorary Chair overseeing the World Circus Federation. Her tireless work on behalf of the circus arts worldwide has resulted in the festival's recognition of the most outstanding artists in the world.
Bernard Paul – Starting in 1976, Circus Roncalli had a shaky beginning. However, in 1980 Herr Paul created what has become the jewel of Germany's touring circuses appearing as a clown for many years in his show. He has featured the most outstanding circus artists over the years in stunning and ground-breaking theatrical productions. He is an artist in the sense that he personally crafts the unique styling of each show using state of the art theatrical technology to create unique experiences for audiences of Circus Roncalli.
Catherine Hanneford Carden – Catherine is a seventh- generation performer having started with her family at age five as a ballerina on horseback under the watchful eye of her great uncle, the legendary Poodles Hanford. She not only trained elephants and horses in her teens, but also learned skills as an acrobat, aerialist, trampolinist, dancer, and later vocalist and announcer. She appeared with Ringling Bros and Barnum and Baileystarting in 1998 with her featured liberty horses in The Living Carousel, followed by four years with the Ringling Gold Unit alongside husband Brett Carden. Later, they toured their own circus presenting over 200 shows a year.
David Smith Sr. and David Smith Jr. – Smith, Sr. was an accomplished gymnast before learning the flying trapeze and forming the Rock Smith Flyers. He built his first cannon in the early 1980s debuting on the Hubert Castle Circus. David Sr., and Jr. hold world height and distance records appearing with circuses and events worldwide and on numerous television shows such as America's Got Talent Extreme. For three decades they have thrilled audiences with their daredevilry.
Vivien Larible Espana – A seventh-generation performer from Italy's famous Larible family. Her outstanding skills include the Aerial Lyra and Silks, but she is most prominently noted for her Washington Trapeze specialty suspending laws of gravity and motion as she swirls high above the ring in 40-foot arcs, balancing on her head while juggling a globe with her bare feet. She has appeared worldwide including the Monte Carlo International Circus Festival, Carré, Krone, Cirque d'Hiver and six years with Ringling Bros. and Barnum & Bailey, where she also opened the performance with a 150 foot slide-for-life on the tight wire balancing on her head, a feat she describes as her "main scary". To see her perform is to observe aerial perfection.
Togni Family – Italy's Togni family is one of the largest and most prolific circus dynasties still active today. For over a century the family has produced outstanding acrobats, animal trainers, circus managers and toured over thirty countries. They are the innovators of the finest technical and creative big top systems employed worldwide. Founded by Aristide Togni in the 1870's with his wife Teresa, legend has it they first toured with a single wagon and a monkey. Since humble beginnings, their family of eight children expanded to create an incredible number of circuses including Circo Nazionale Togni, Circo Americano, Darix Togni, Circus on Ice, and many others. Their circus history is legendary including a feature tour with RBBB.
Bob Yerkes – Circus artist and stuntman Brayton "Bob" Yerkes, born in 1932, started tumbling down Santa Monica's Muscle Beach at age 11 and ran away to join an acrobatic troupe with Clyde Beatty Circusat age 15. Yerkes formed several trapeze acts for the circus including the Flying Alexanders and Flying Artons. He began his movie stunt career in LA in 1948 and split his time during between circuses and movies. Yerkes is legendary for 70 years of movie stunts, doubling for such stars as Paul Newman and Arnold Schwarzenegger among others, and is highly regarded in the film industry. Over the years Yerkes coached an endless number of celebrities for TV's "Circus of the Stars" in the 70's and 80's. Yerkes became the movie and TV industry's "go to" advisor for circus themed films and TV shows. He received the World Acrobatics Society Lifetime Achievement Award-Gallery of Acrobatic Legends.
The Kanat Riders – The Kanat Riders are as exciting and bold as any superheroes could ever be – jumping upon, hanging upside down and crawling underneath galloping horses as they charge around their specially-designed ring. Kanat and Tatiana Tchalabaev are originally from Kazakhstan and trained with the Moscow Circus School and lead an international troupe of riders from Russia, Kyrgyzstan, Mexico, and Uzbekistan performing some of the most daring feats ever seen in the circus. They were Cossack riders with the Moscow Circus prior to coming to Ringling Bros. and Barnum & Bailey in 1991 through 2016. A second troupe was formed for Universoul Circus and continues performing with that show. The special love, care and respect for their charges reflects the animal partnership so critical to circus artists.
Wayne McCary – Highly regarded entrepreneur Wayne Cary produced Shrine circuses and oversaw the Eastern States Exposition (The Big E) for more than 30 years as President and Executive Director. In that position he was instrumental in establishing and producing the annual Big E Circus. His accomplishments received recognition in John. H. McConnell's "A History of the Shrine Circus" and Robert L. Parkinson's "Directory of American Circuses 1793-2000." McCary has made it his lifetime ambition to entertain millions of enthusiasts through his contributions to the amusement industry. He serves as vice chair and director of the World Circus Federation, collaborating with Princess Stephanie of Monaco promoting her love for the circus arts worldwide.
The new inductees to the Circus Ring of Fame will join the 150 honored since 1987. All of those recognized have made a significant contribution to the art and culture of the circus. Updates on the ceremony will be posted on the website and social media.
About the Circus Ring of Fame Foundation – The Circus Ring of Fame Foundation is an all-volunteer 501(c)(3) non-profit organization with the core purpose of recognizing the highest of achievement in circus arts and culture.
Social page: https://www.facebook.com/circusringoffame
Website: www.circusringoffame.org