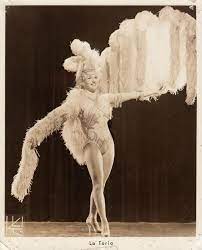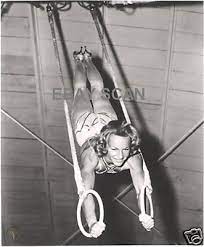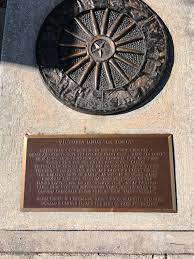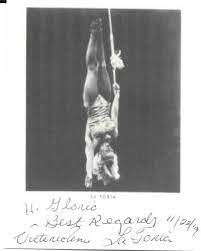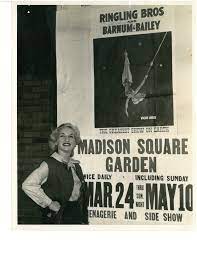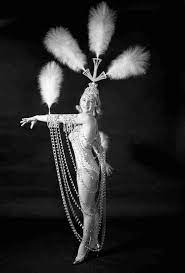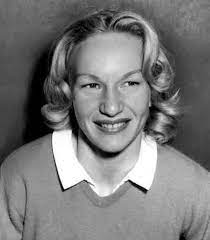 Vicki Unus better known as "La Toria" is the daughter of "Franz Furtner (Unus) " who performed for many years balancing on one finger.
Vicki was raised in Sarasota Fl. and attended Sarasota's Sailor High School, (which has a circus act training program).
She persuaded her father to allow her to develop her own circus act. Reluctant at first he finally agreed. Vicki began training 7 days a week.
In 1963 she became a featured attraction with the Ringling Bros. and Barnum & Bailey Circus. Vicki performed on the "roman rings" high above the circus floor. She is well known for her one arm flanges where she from a rope and flung her body upward in a rotating fashion, as the audience counted the revolutions, her record is over 250.
Vicky was a member of the Sarasota Sailor Circus which is over 50 yrs old. It was open to all kids in the Sarasota County school system. Since Sarasota had been the winter quarters for the circus, many of the circus families had their kids in the local schools. The Sailor Circus had a real 3 ring circus tent and featured almost all regular acts from clowns to trapeze. It is still in existence and going strong.
On January 22, 2005 Vicki Unus was inducted into the Sarasota's Circus Ring of Fame.