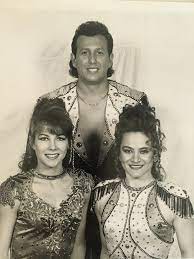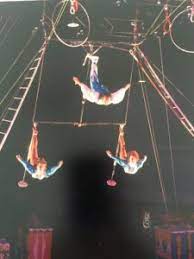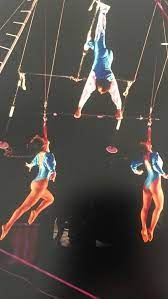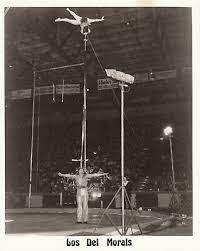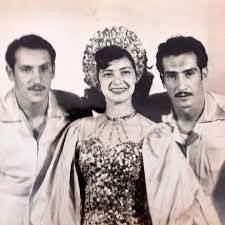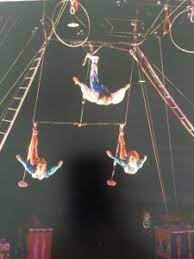 Circo-Pedia the online Circus Encylopedia defines the Perch-Pole as a long perch held
vertically on a performer's shoulder or forehead, on the top of which an
acrobat executes various balancing figures.
What it does not tell you is as
with most circus acts, it takes years, months and countless hours of
dedication; with practice both on the ground and on top of the pole to make
it an act. Even then there is the costuming, presentation, timing, music and
coordination between the members before a circus act is deemed ready. And the
ultimate goal is to make it look easy.
That is what the Del Moral Troupe was
able to achieve, all of the above. The Del Moral Troupe used a 25 foot tall
pole that my uncle Manuel would balance on his forehead. In an original
technique he would dance around with the pole on his forehead to find his
center of balance.
Jorge Del Moral and his sister Mavicha would climb up the
pole until they reached the top. Once they were at the top they would do a
series of tricks using the hand balance and head balance at the top of the
pole. While the degree of difficulty was at a well advanced level for its
day, the real beauty was the sum of its parts. This resulted in what is
referred to as "six minutes of perfection." They were
able to work together gracefully and exemplified the Latin influence that is
their heritage in their dance movements during the act. The Del
Moral's family career in the art of perch pole originated in the
1940's and spanned in excess of 30 years. The perch-pole act
tradition was continued by Eddie Del Moral and his brother Jorge Jr. for many
years in the 1980's where they were once again a feature attraction
on many shows.