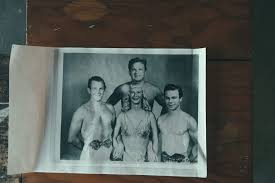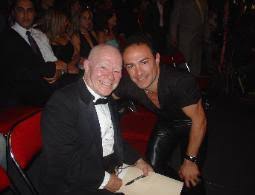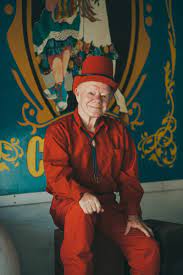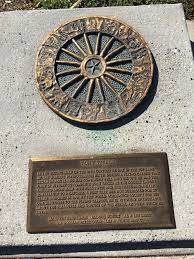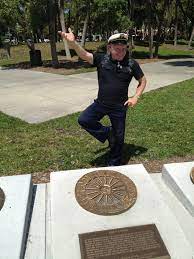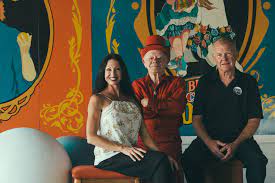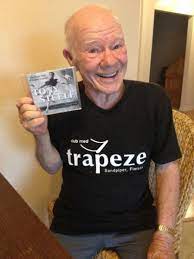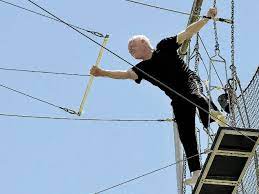 From the Lakeland Ledger:
HAINES CITY — Legendary trapeze artist, Tony Steele has decided to make East Polk County his home. Known as one of the best high-fliers in the world, Steele, 75, could have picked anywhere on the globe to live, but said he likes the peace and quite of Polk County and enjoys his central location in Haines City.
"I've worked all over the globe," Steele said. "Vegas, Japan, Germany. I've been on about 40 different shows between Europe and Asia."
At the age of 15 in 1951, Steele left his home in Boston with his mother's blessings to fulfill his dream of being in the circus, which came from watching a Ringling Brothers show.
"I read about an amateur circus in Gainesville, Texas. Instead of a community ball team, they had a community circus. It was a barn filled with circus equipment. The Gil Gray Circus wintered there and I told the owner I did a single trap," Steele said.
The circus took in "dreamer" Steele, but only as a "roustabout," giving him jobs like painting wheels on circus trucks and other maintenance duties. Steele continued to perfect his single trapeze act during his breaks, and persistence and his dreaming both paid off.
"Mr. Gray had an act missing in one of the shows, so I filled in. After that, he said I wouldn't be a stagehand anymore," Steele said. "He told me he would give me $100 a week. I told him, I wanted $300 a week and I got it."
After years of flying and styling for audiences across the globe, Steele landed a spot in the Guinness Book of World Records when he became the first trapeze artist to complete 3 1/2 back somersaults to a legs catch while performing in Durango, Mexico, in 1962.
He performed for 20 years for CircusCircus Hotels and Casinos, spending 10 years at the Reno location and 10 years in Las Vegas. Steele said he was always delighted to perform for celebrities and especially, royalty.
"I performed for heads of state and the King and Queen of Denmark," he said.
With his attention-getting talent, Steele was approached by director/producer, Darin Basile about producing a documentary of his life. The film, "Dreaming in Circus" came out almost a year ago on Aug. 26, 2010. Part biography and part character study, the documentary traces back through the life of Steele, and includes some circus history. Archival footage, home 8mm films, stills, and current footage of Steele flying, performing, and talking about his life help to illustrate what a unique individual and classic entertainer he is, and how his childhood dream, really did come true.
Now in his 70s, Steele works as a special guest instructor at circus training centers and recreational resorts across America. In addition to teaching his students the tricks of the trade, he gives them a "bonus" when he shares his favorite memories with them.
"When you feel the catcher's arms around your legs, you know he's got you and you know you've succeeded," Steele said. "Another good feeling is fooling around doing simple tricks and making them look spectacular."
He said some of the most outrageous things he has done in his career, was to fool the audiences.
Steele said, "I would deliberately miss the triple (somersault) and bounce out of the net and the medics would come and put me on a stretcher and I would go through all the theatrics and I would get back up there and the announcer would try to talk me down, but I would attempt the trick a second time and it would bring the house down."
In his 60 years of flying, Steele said one of the highlights of his career happened just last month.
"It was the most thrilling thing. We do a show at the end of our workshops at the Omega Institute in upstate New York, and we did the passing-leap, at my age of 75," he said.
Steele said he has no regrets about the path he took with his life. Along his circus journey he has picked up five different languages, learned to play the guitar, memorized a vast amount of Bible scripture, took up singing and even gives great advice.