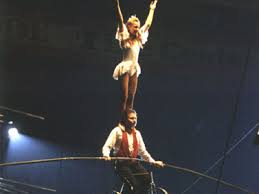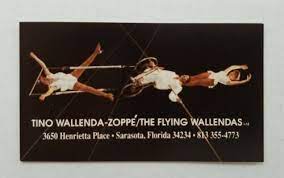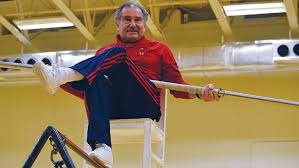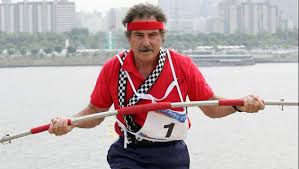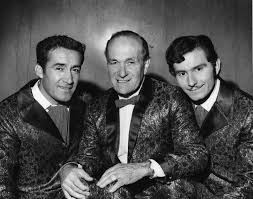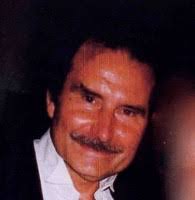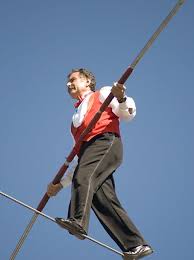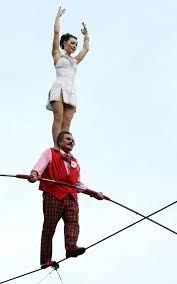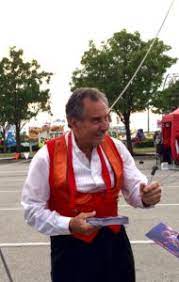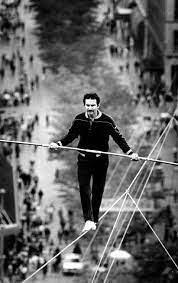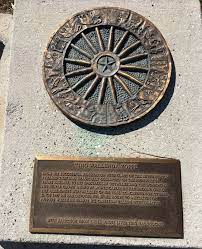 FROM WEST NEWS MAGAZINE ST. LOUIS, MO.:
Under the big top with the Flying Wallendas
By Kate Uptergrove Jun 12, 2017 Updated Oct 11, 2021
Think you stand on your head to please the people at work? Perhaps not, unless you're Circus Flora castmember Tino Wallenda.
Tino has been standing on his head in the middle of a high wire 35 feet in the air for nearly 50 years. It's what a Flying Wallenda does.
Daredevil feats such as the Wallendas' fabled seven-person chair pyramid or the bicycle chair pyramid are just "another day at the office" for 66-year-old Tino. In this year's Circus Flora's production, "Time Flies" – playing under the big top on the Powell Symphony Hall parking lot through June 25 – Tino performs the bicycle chair pyramid with his son Alex and daughter Aurelia, who was born in West County at St. Luke's Hospital several decades ago. It's just one of several feats that leaves audiences gasping and on the edge of their seats.
Another is when Tino walks the wire with Aurelia standing on his shoulders. A feat nothing short of miraculous, which the good Lord willing, Tino hopes to continue for a while longer.
"I would like to walk at least as long as my grandfather," Tino said of his grandfather, Karl Wallenda, who is considered the greatest high wire aerialist in modern times. Karl was killed at age 73 in a tragic fall while walking between two towers in San Juan, Puerto Rico in 1978. His death, along with a tragic seven-person pyramid accident in 1963 that killed two, is a memory that makes the Wallendas' performance even more of a nail-biter for audience members – that and the fact that the Flying Wallendas work without a net.
"My grandfather put me on the wire for the first time when I was 7. It was about as high as a kitchen table and there wasn't a net. He taught me how to place my feet and how to focus," said Tino, who at 17 became a full-fledged member of the troupe. "I could have been a flyer [trapeze artist] but I decided on the wire."
With their feet firmly planted on the wire, the troupe's name, "Flying Wallendas," is perhaps a bit misleading, but Tino explains it was given, not chosen, and with good reason.
During a performance the troupe fell from the wire, saving themselves by grasping its guidelines. A reporter witnessing the event dubbed the performers "the Flying Wallendas" and the name stuck.
Tino in now the proud patriarch of the troupe, performing with his daughters Aurelia and Alida, son Alex, daughter-in-law Claire and granddaughter Ysabella, who represent the Wallendas' eighth generation.
Though the Wallendas make their home in Sarasota, Florida, Tino said returning to St. Louis always feels like coming home.
"St. Louis is a special place. We've spent a lot of time here," Tino explained. "I proposed to my wife during a performance at Busch Stadium here in 1970. My daughter Aurelia was born at St. Luke's [in West County]." Tino said the troupe also performed for years at Centreat, a recreational retreat operated by Central Presbyterian Church in Clayton. "And, of course, our work with Circus Flora."
In addition to the death-defying feats of the Flying Wallendas, Circus Flora features the acrobatic talents of local youth who are part of Circus Harmony's St. Louis Arches, the Poema Family and Friends trapeze and acrobat troupe, aerialist Sasha Harrington, jugglers Adam Kuchler and Kyle Driggs, and equestrian Heidi Herriott, among others. Choreographed to a timeless story of love and loss narrated by Cecil MacKinnon, Circus Flora is part theater, part circus and nonstop fun.
The Wallendas first performed with Circus Flora at Faust Park in 1987 and have been cast members for 29 of the circus' 31 seasons.