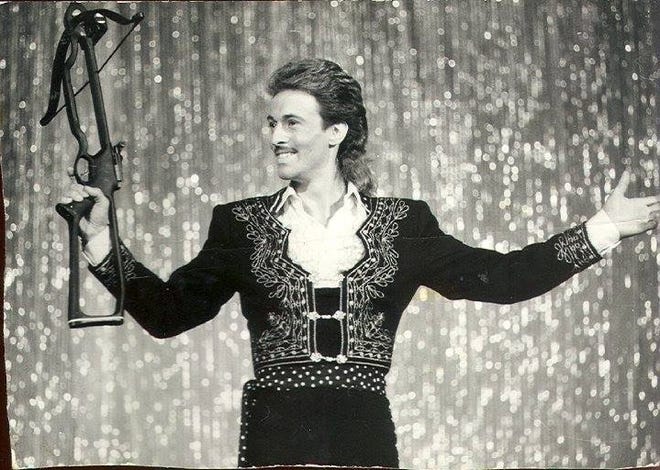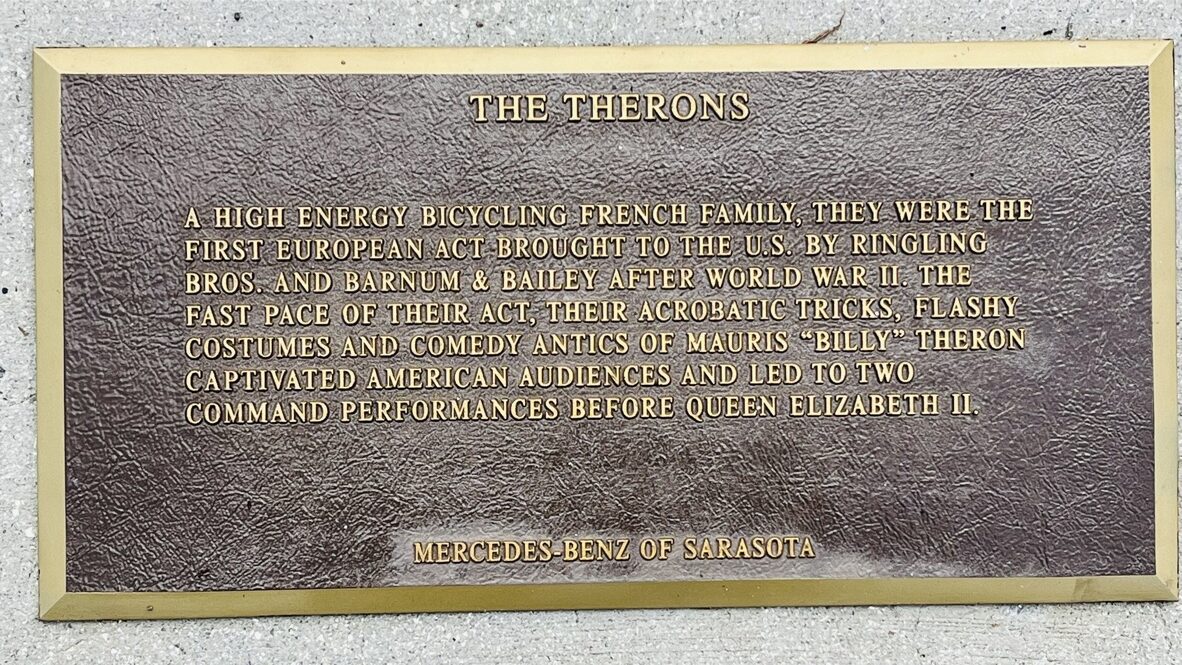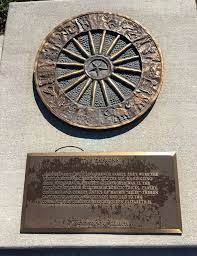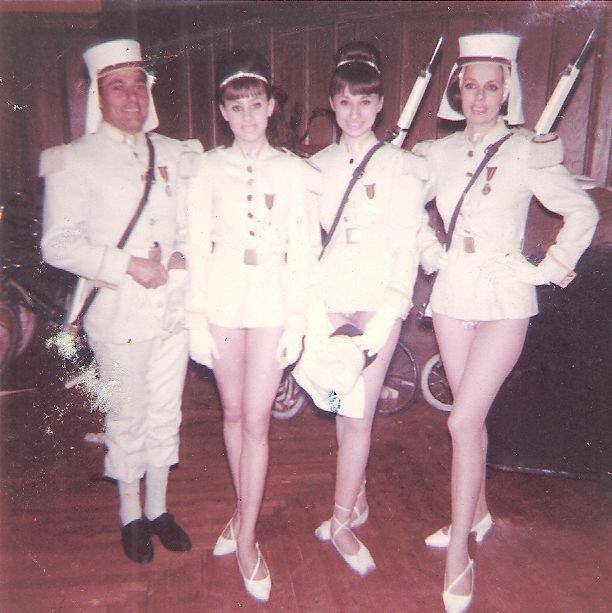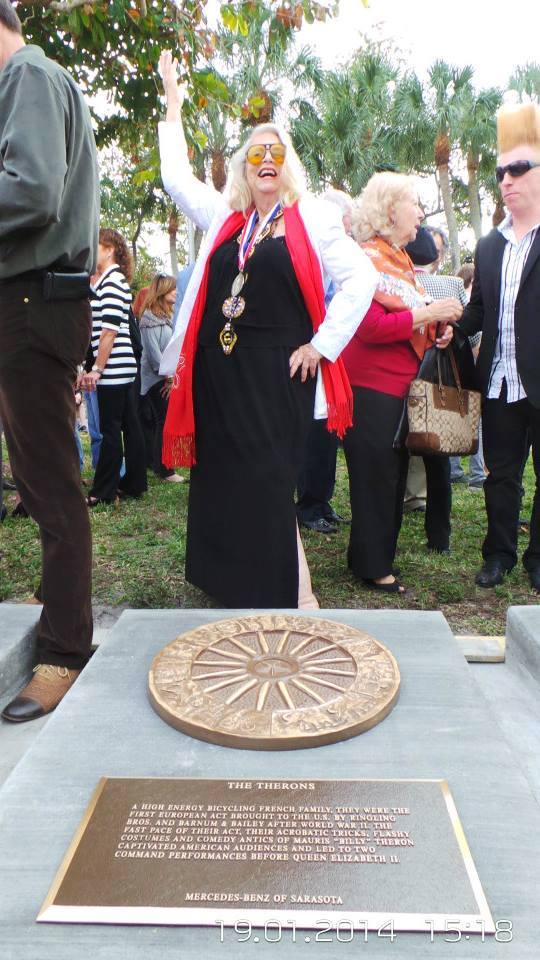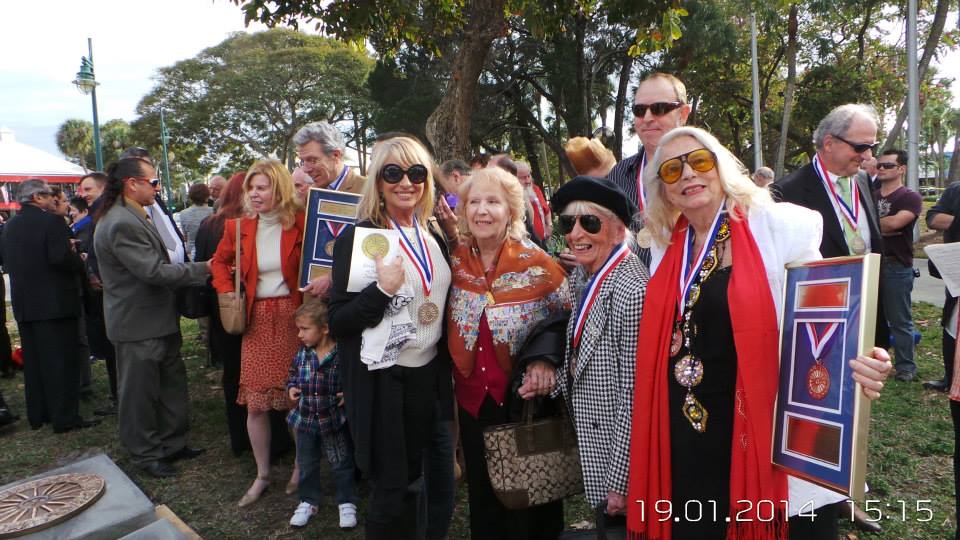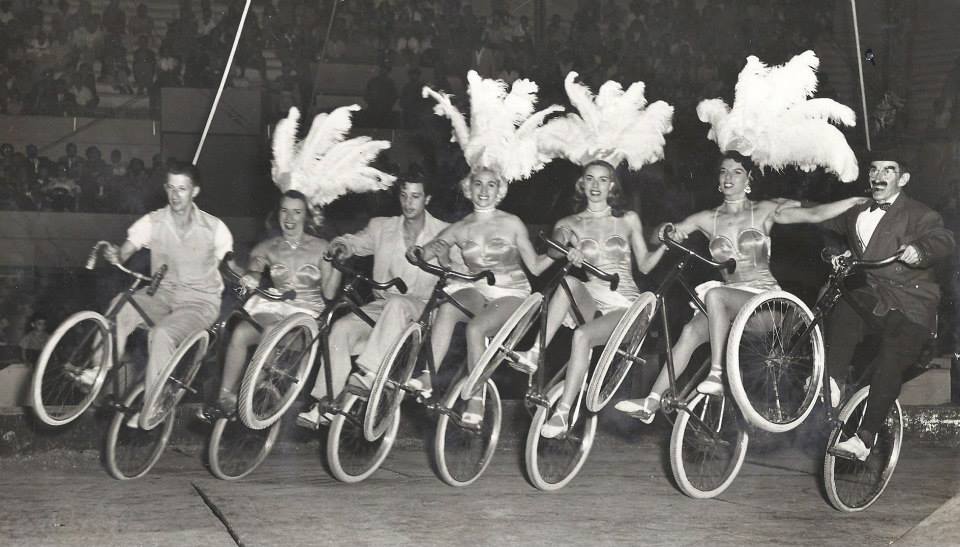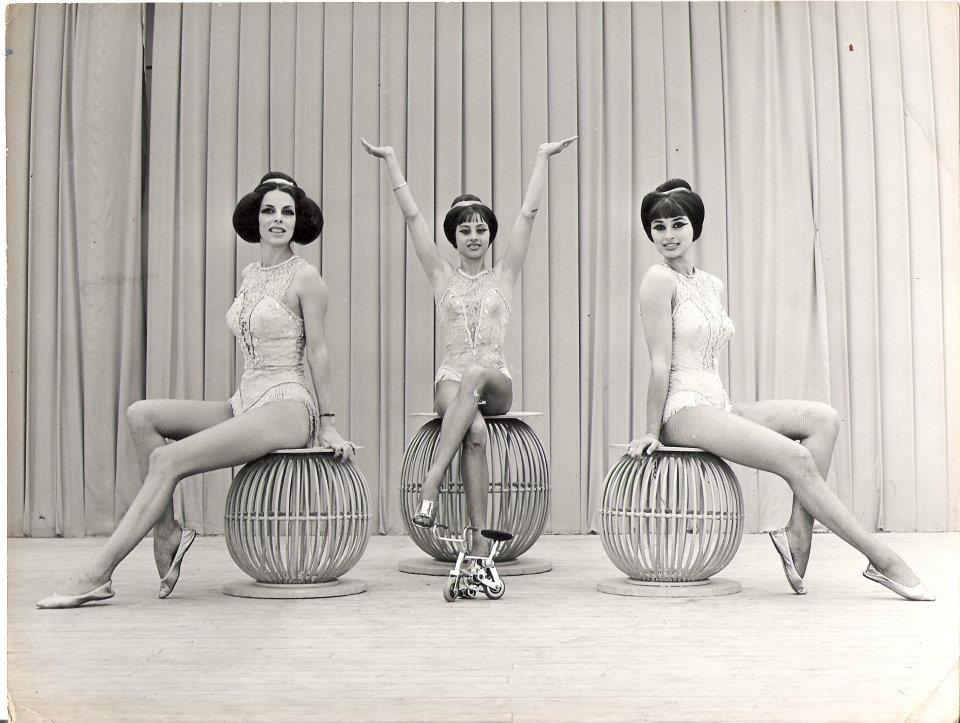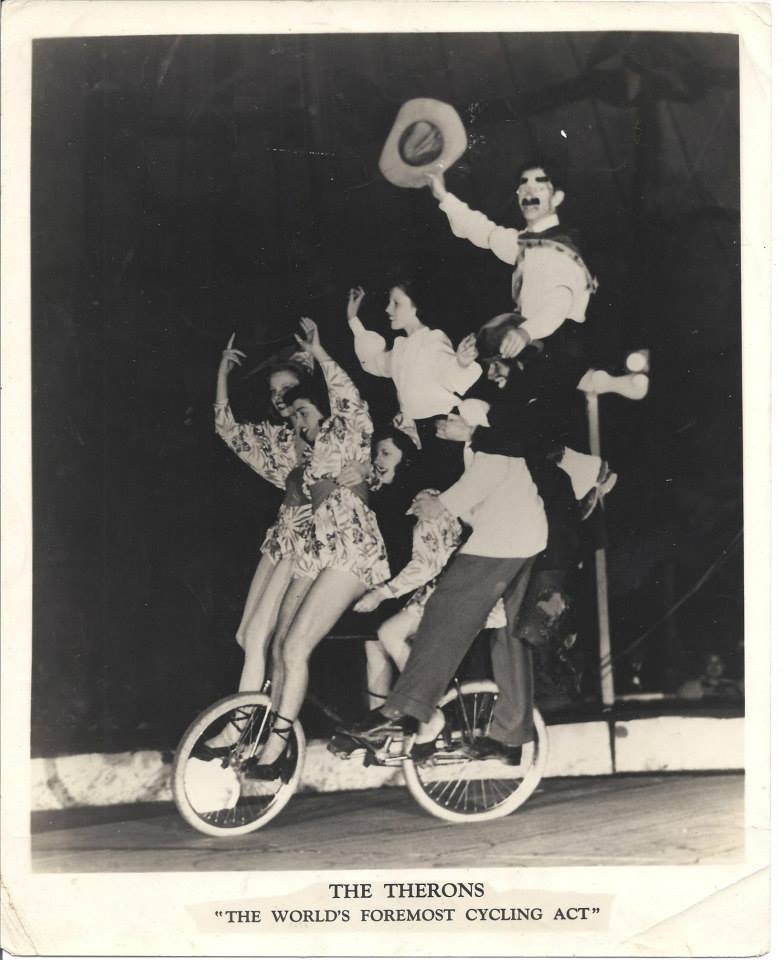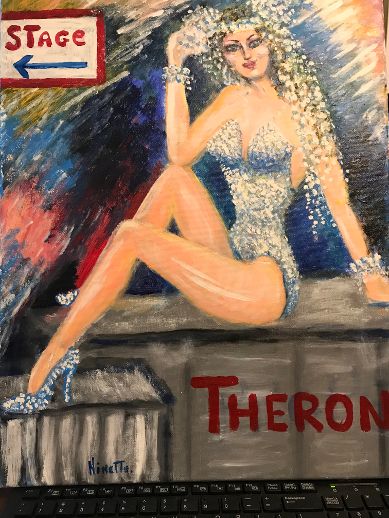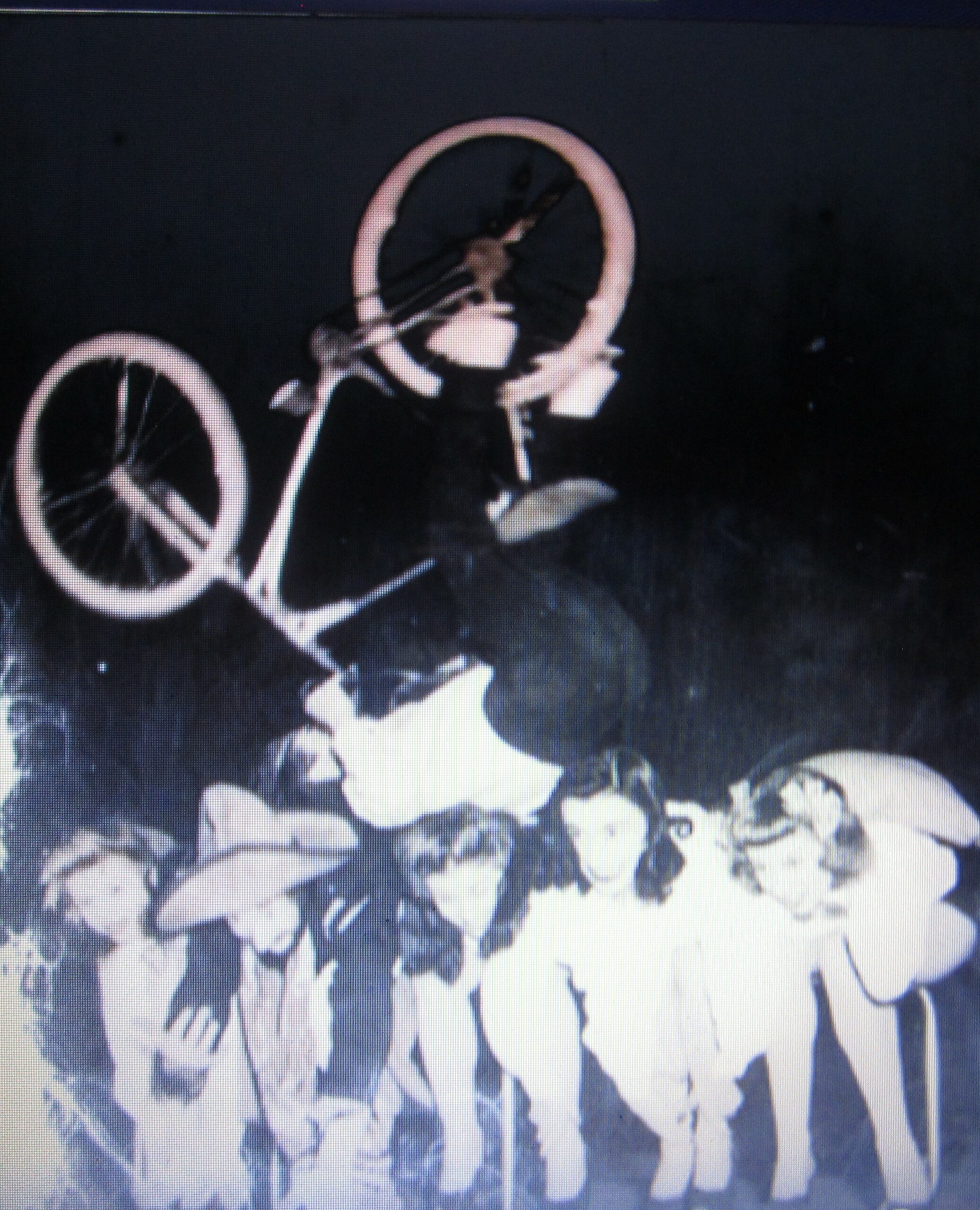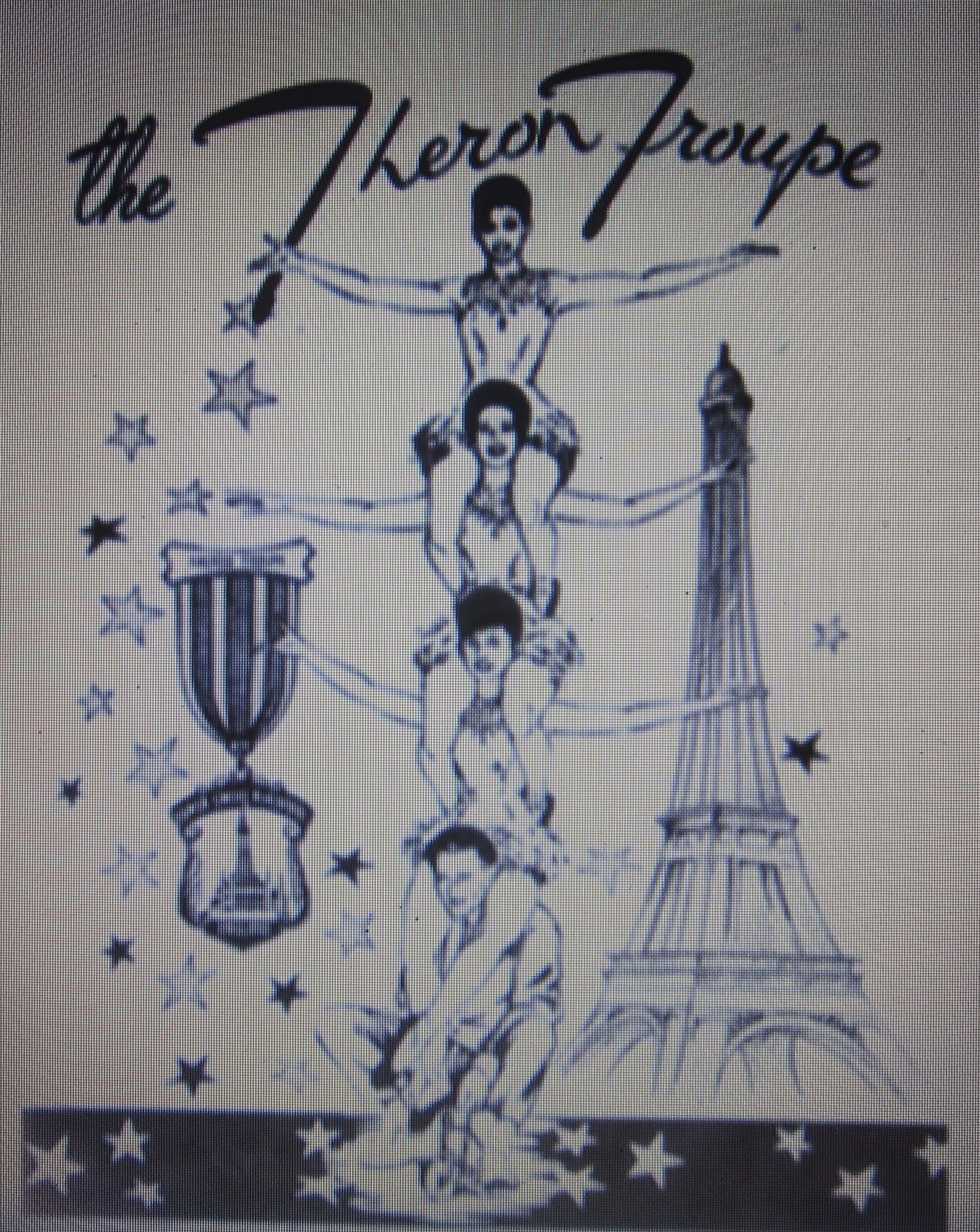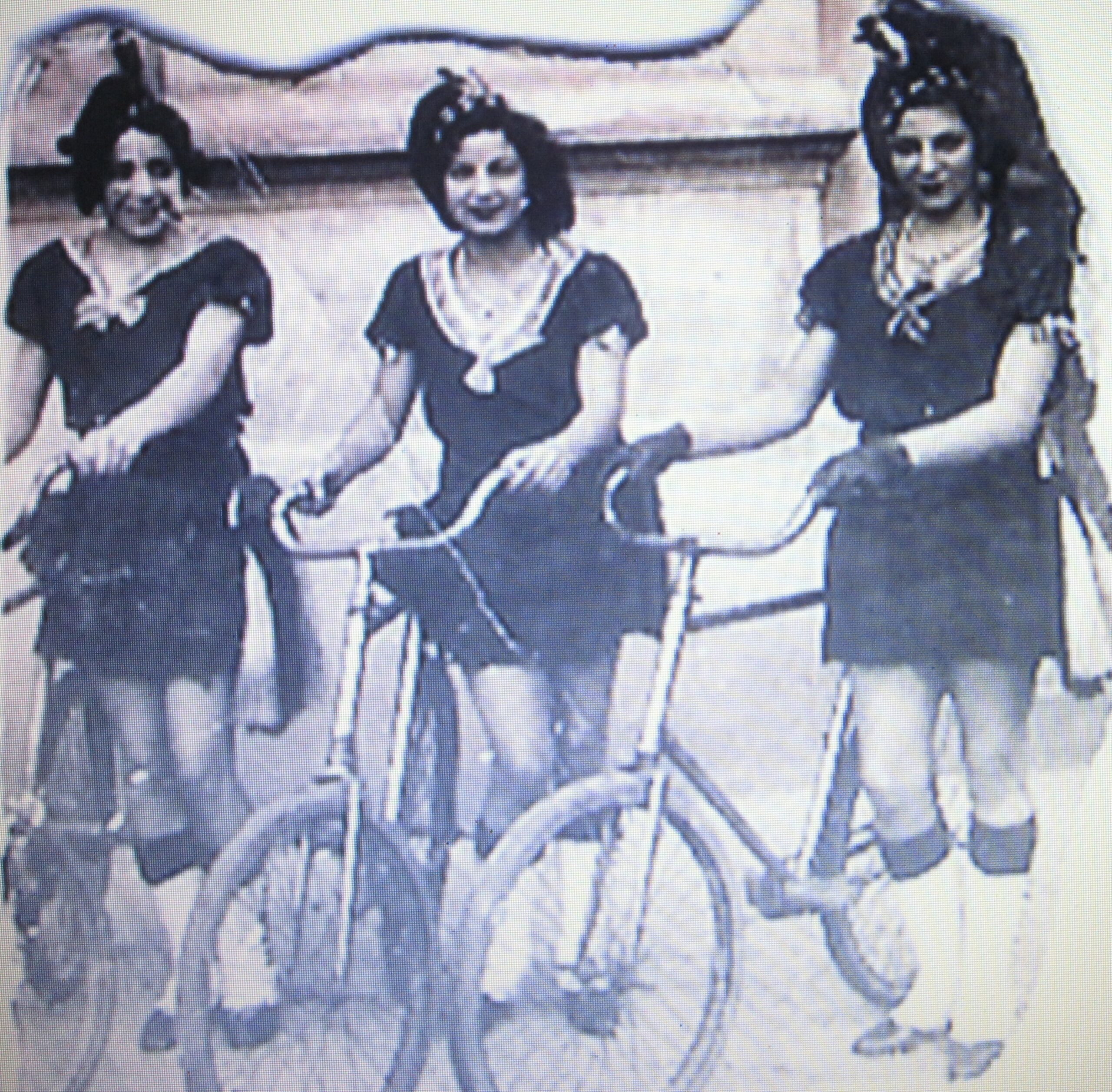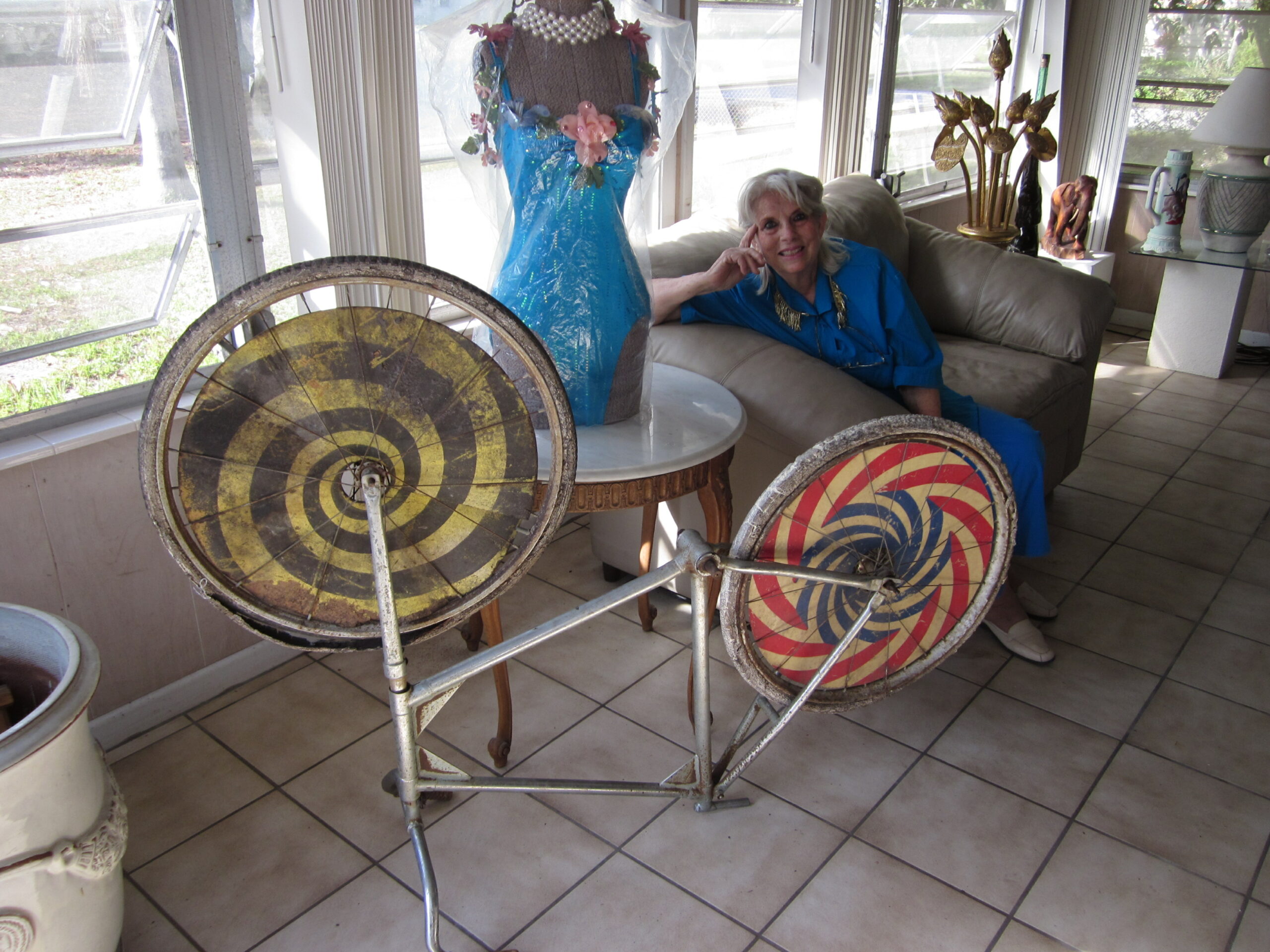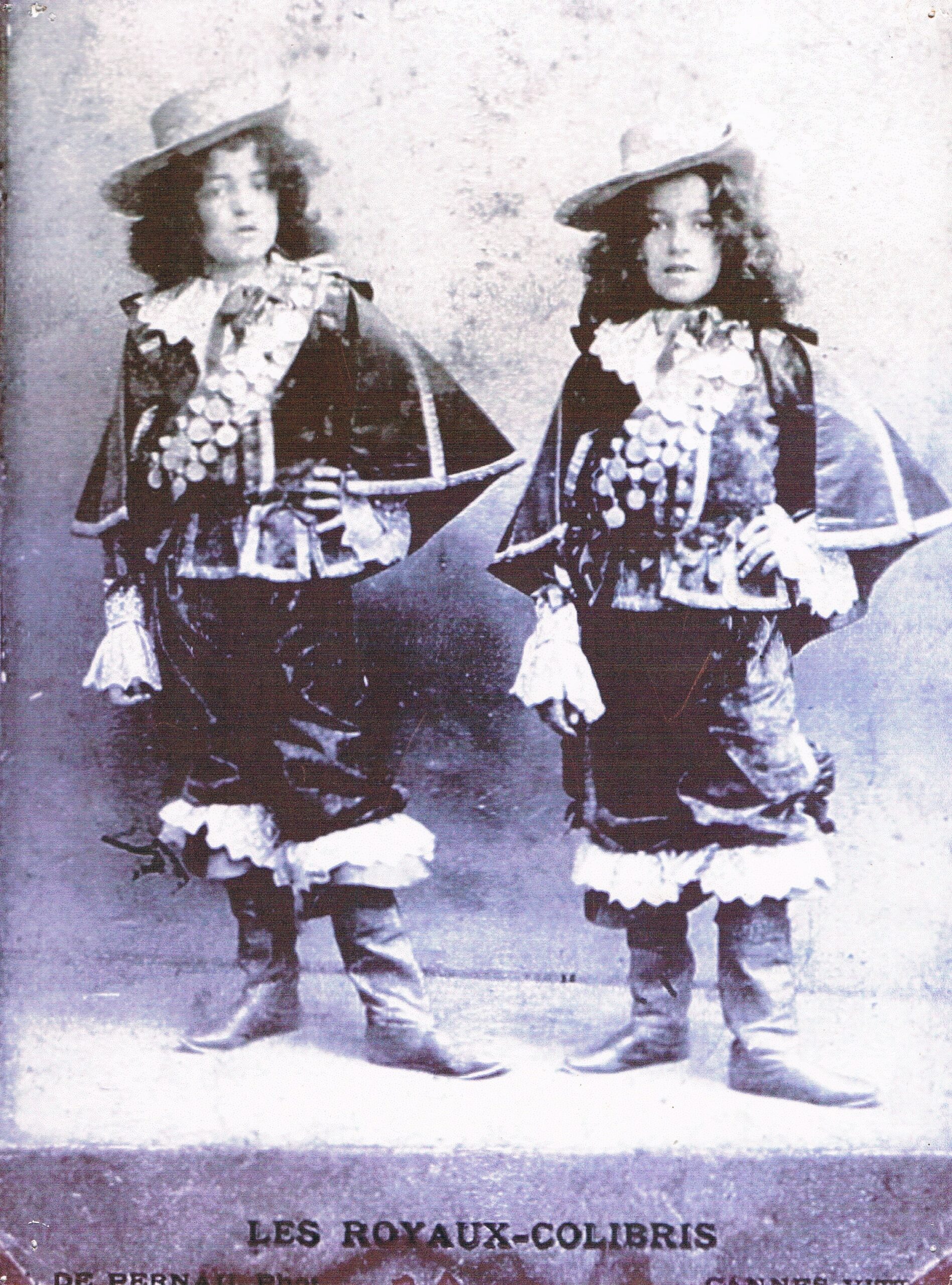 From Sarasota Herald Tribune and Circus Ring Of Fame Foundation:
High energy bicycling French family, they were the first European act brought to the U.S. by Ringling Bros. and Barnum & Bailey after World War II. The fast pace of their act, their acrobatic tricks, flashy costumes and comedy antics of Mauris "Billy" Theron captivated American audiences and led to two Command Performances before Queen Elizabeth II.
The Theron Troupe moved from Paris and Belgium during the 1940s when they saw the problems arising from World War II.
Diane Theron said her grandmother was a Duchess in France, and during the war, royalty were being killed. They moved to Canada and then the United States, which they saw as "paradise."
The family joined the Ringling Circus and the Shriners and many of them wanted to make a life in Sarasota because it was the winter home of the circus.
"My dad said no," Theron Cuna said.
She said her father saw potential in his beautiful children and wanted them to travel around the world. Theron Cuna said she and her brother met the Queen of England twice, Arab kings and princes, Clark Gable, Sean Connery, Sammy Davis Jr., Grace Kelly, Ricardo Mantalban, and other famous actors.
Their father taught Diane and Guy sharpshooting since his grandmother and uncle used to do it with a rifle. They decided to use the crossbow.
They called the act Guy and Diane "Tell" after the legendary Swiss folk hero "William Tell."
"Everybody loved him," Theron Cuna said of her brother who she says acted childish sometimes. "He never kind of grew up but he liked to have fun. I think in life you have to have fun."
The two siblings fed off the other's quest to be the best with a crossbow. Theron Cuna admits her brother, who spoke 10 languages and attended schools in Denmark, Beirut, Copenhagen, France, Spain and the U.S., was better.
"Nobody was better than Guy, not even me," she said. "Guy Tell was the best."
Blake Wallenda, who was friends with the Theron family, said Guy Theron was a "fantastic performer" with many acts and abilities.
"He was well-known for his crossbow act with a final feat where several crossbows trigger each other until hitting an object (apple) perched atop his unprotected head," Wallenda said. "He will be missed. He was a great member of the circus community and one of a kind."
Theron enjoyed doing things on his own, like learning on computers, and putting together car engines.
Eventually, Theron Cuna said the pair became too old to perform the crossbow act. They left the limelight, but Theron continued to help in the shadows helping to purchase the lighting for Dolly Jacobs' circus (The Circus Arts Conservatory), Theron Cuna said.