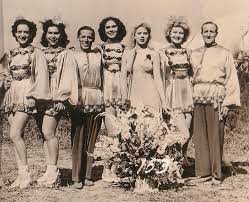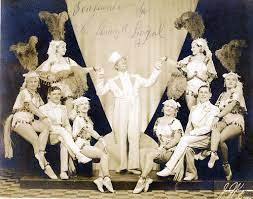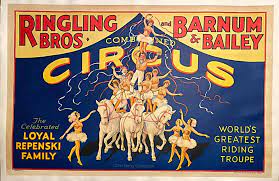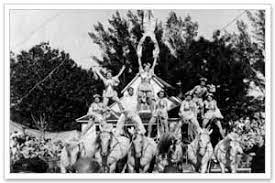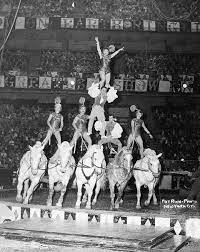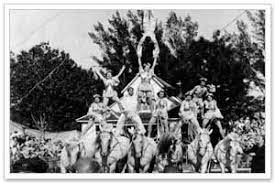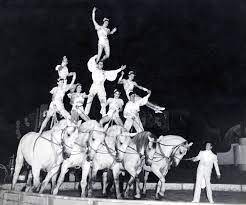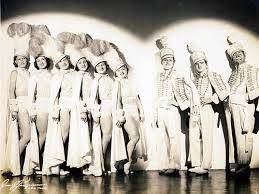 Loyal Repensky Troupe The Loyal-Repenski (sic) Troupe had roots going back to the
French circus dynasty, and although the act that joined Ringling Bros. and
Barnum & Bailey in 1932 featured Circus Hall of Fame rider Guistino
Loyal, it was named after his grandparents, Jules Loyal and Antoinette
Repensky (there was actually no one named Repensky in the American act of the
1930s). Their Ringling act during those years featured an unusual
seven-person pyramid on five horses, with four post riders and three
top-mounters slightly different than depicted here. After forming his own
circus Guistino Loyal retired from performing in 1958 but continued to teach
at the Sailor Circus until not long before his death in 1999 at the age of
89. The Loyal family has been in the circus world almost as long as there has
been a modern circus with the name mentioned as far back as the 1790s, and in
the early 1900s the dog trainer Alf Loyal was one of the first to make the
trip from Europe to the Ringling circus where he performed his act for many
years. Even today in France the circus ringmaster is referred to as
"Monsieur Loyal" as homage to the earliest members of the
family who performed in Parisian circuses during La Belle Epoc.