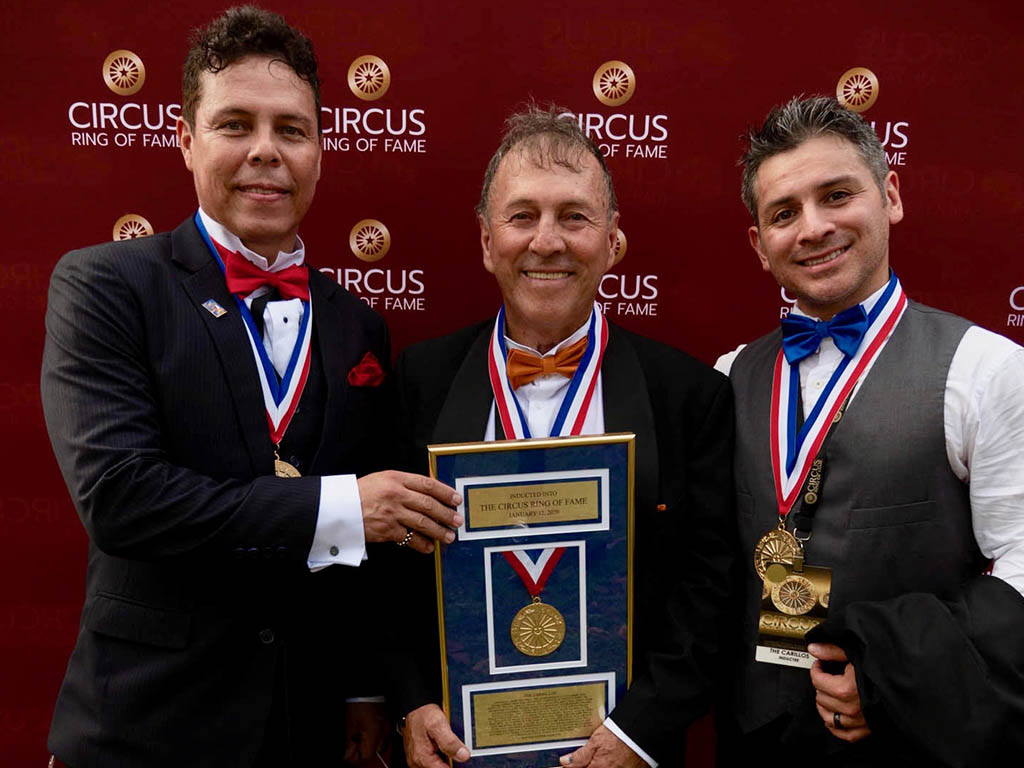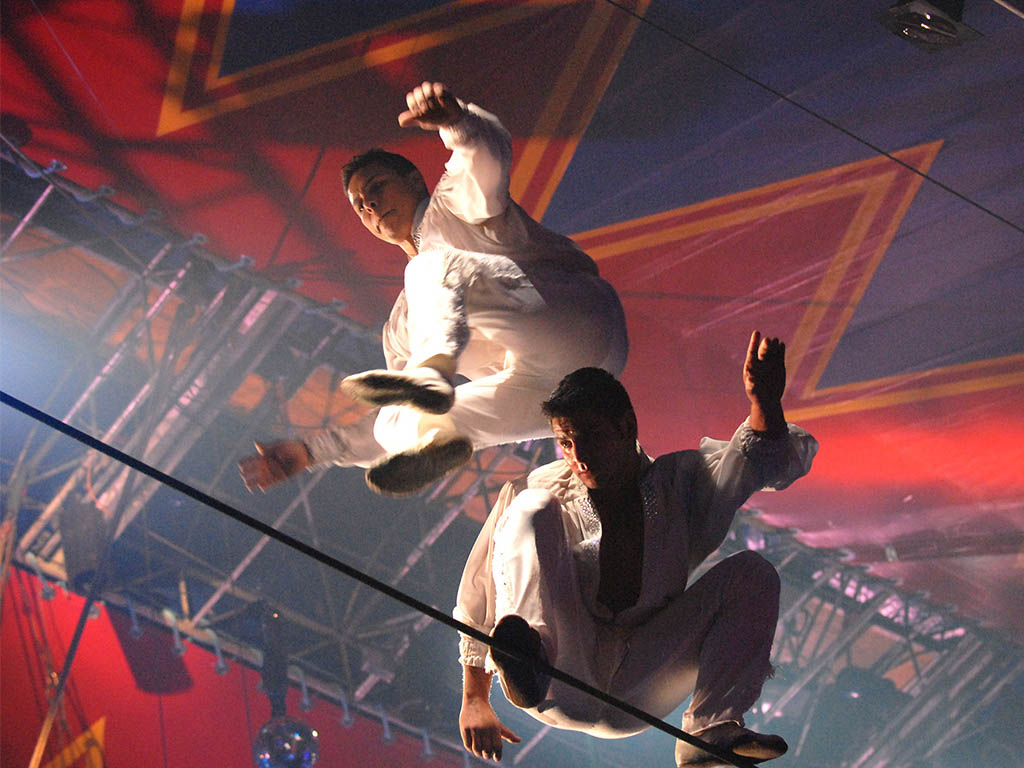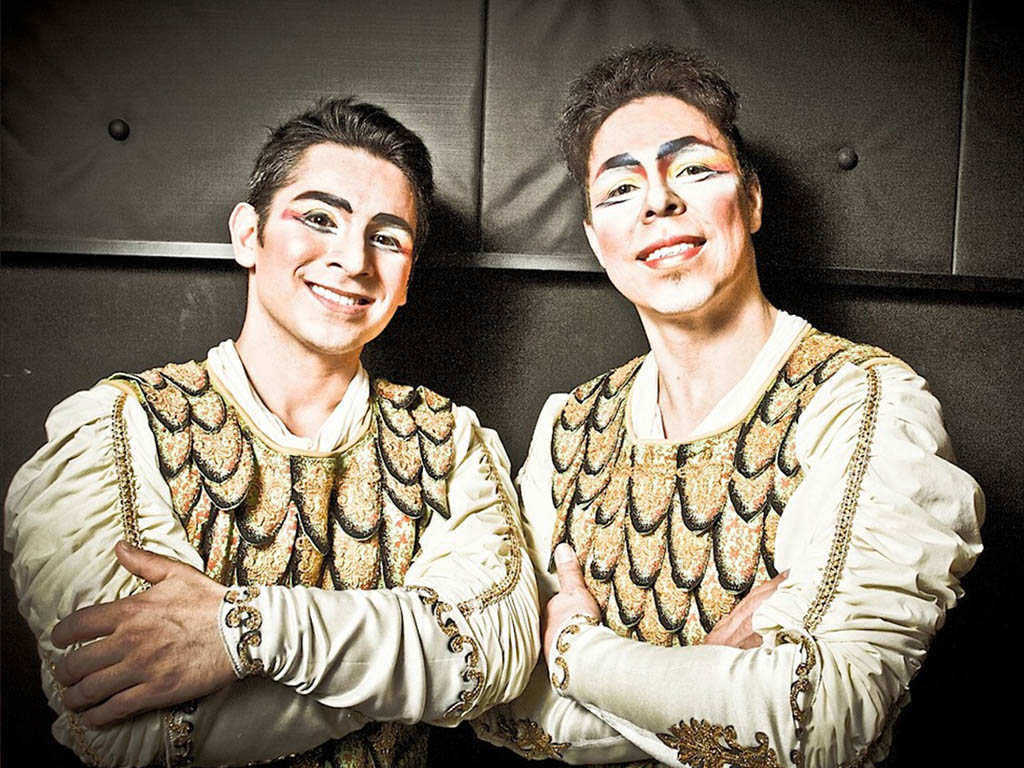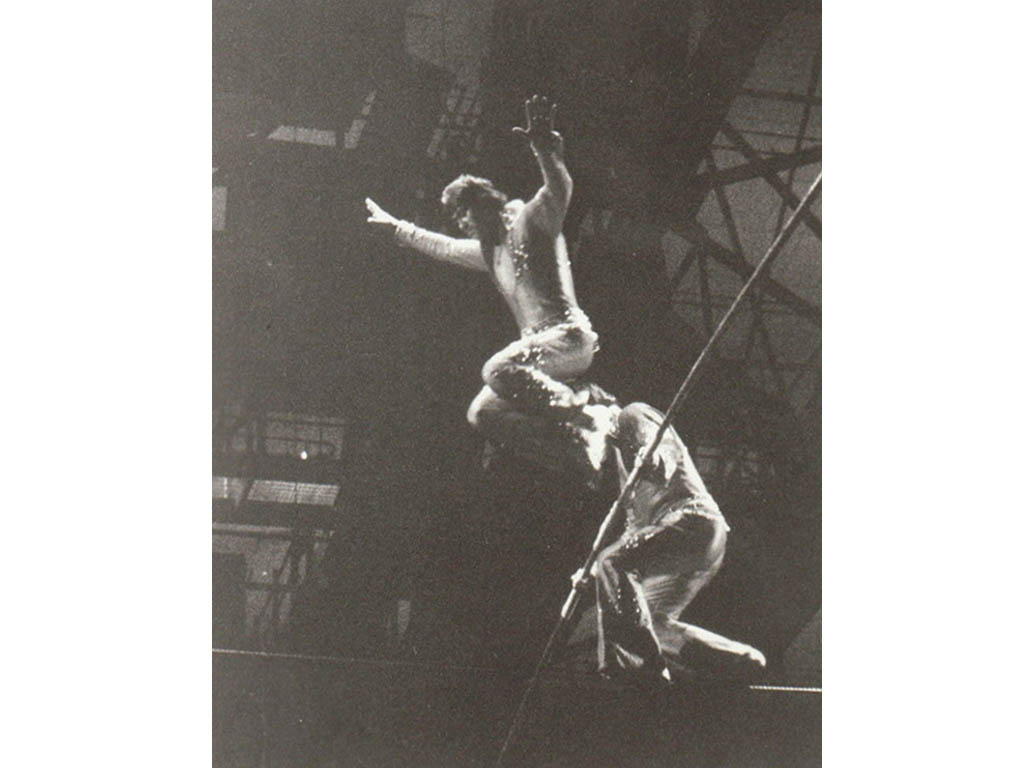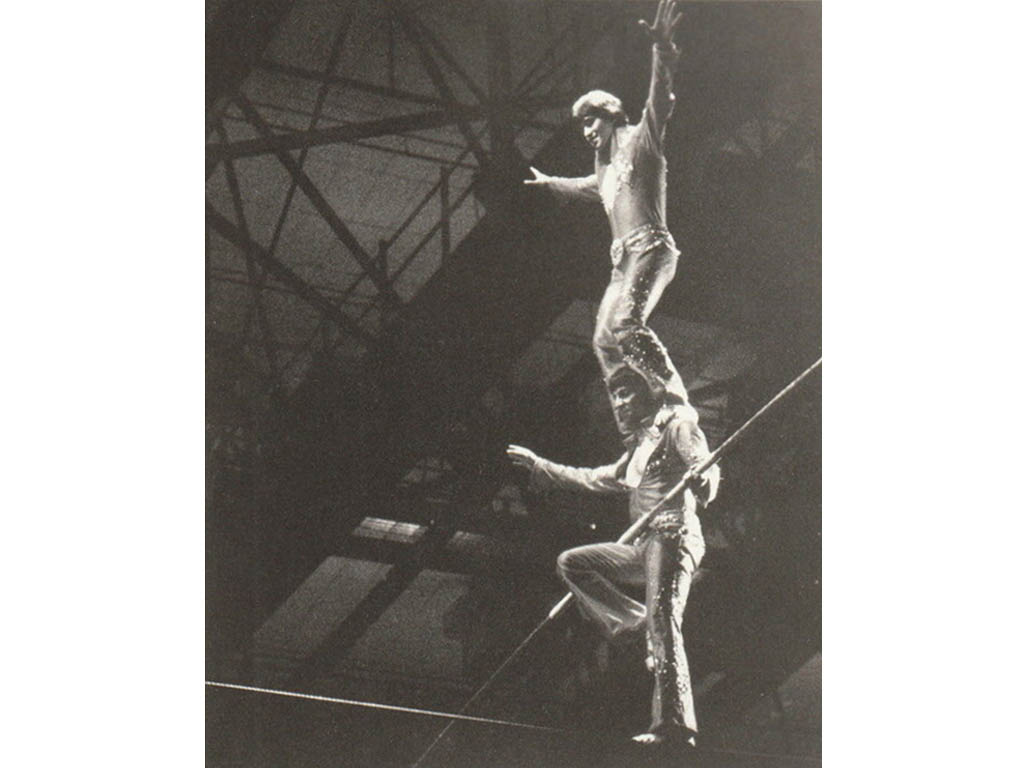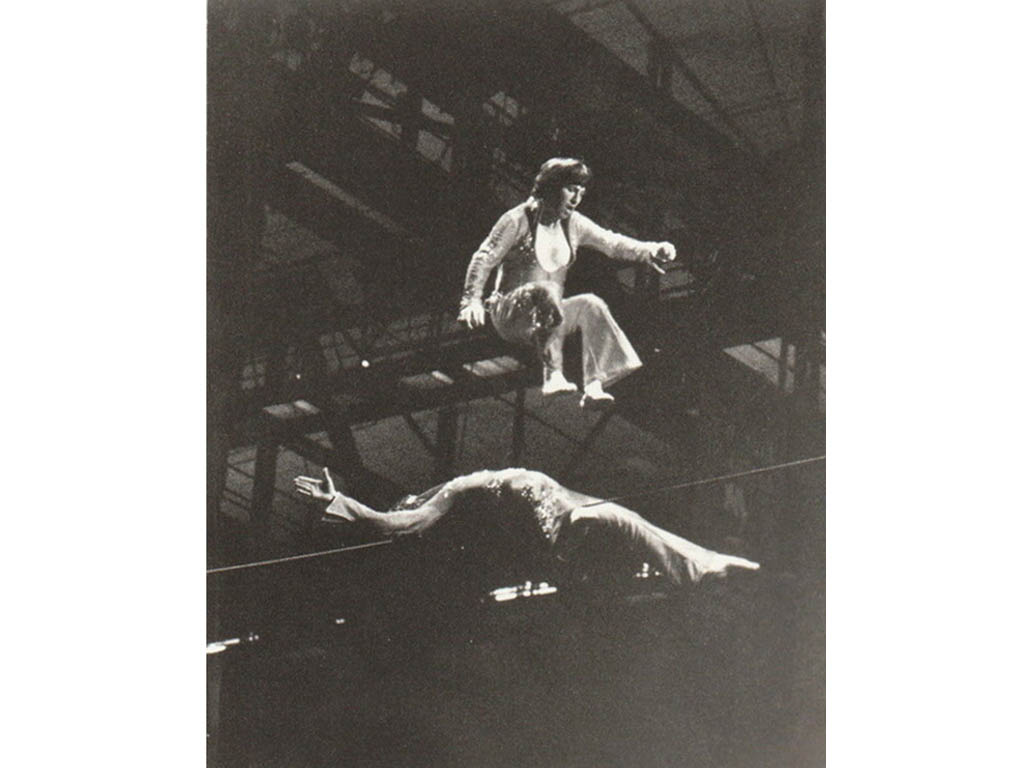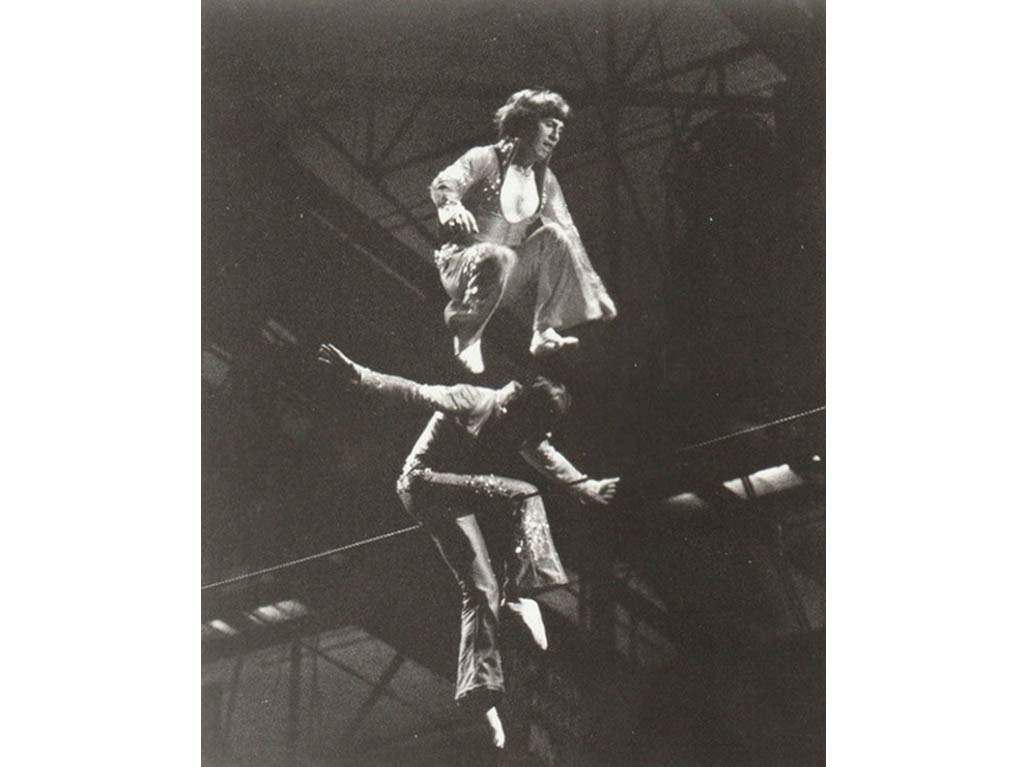 The story starts with Pedro Carillo the son of a vaquero. Born in 1947 in
Colombia, Pedro started as a roustabout in circuses. On the side, he
practiced wire-walking and soon became proficient enough to team up with
Daniel Acosta, another high-wire walker. They joined a high-wire troupe and
toured South America until they formed their own duet, The Carillo Brothers.
Their hallmark was their great speed and rarely seen tricks, such as a
two-man-high column with a dismount on the wire, jumps over each other, and
rope-jumping—all without a net. In 1977, they were featured as a
solo act with Ringling Bros & Barnum and Bailey. That same year, they
participated in the International Circus Festival of Monte Carlo where they
became a sensation and won a Silver Clown award. Later in the year, Daniel
Acosta seriously injured himself in a fall during a performance with Ringling
Bros. The Carillo Brothers remained with The Greatest Show On Earth until
1984. In 1985, they were featured at the Big Apple Circus. Pedro Carillo
continued a brilliant international career with various partners, the last
being his son Pedro, Jr., with whom he worked until 1994. The following year,
Pedro Carillo, Jr. struck out on his own, creating a new Carillo high-wire
act with Daniel Acosta's son, Luis Acosta.