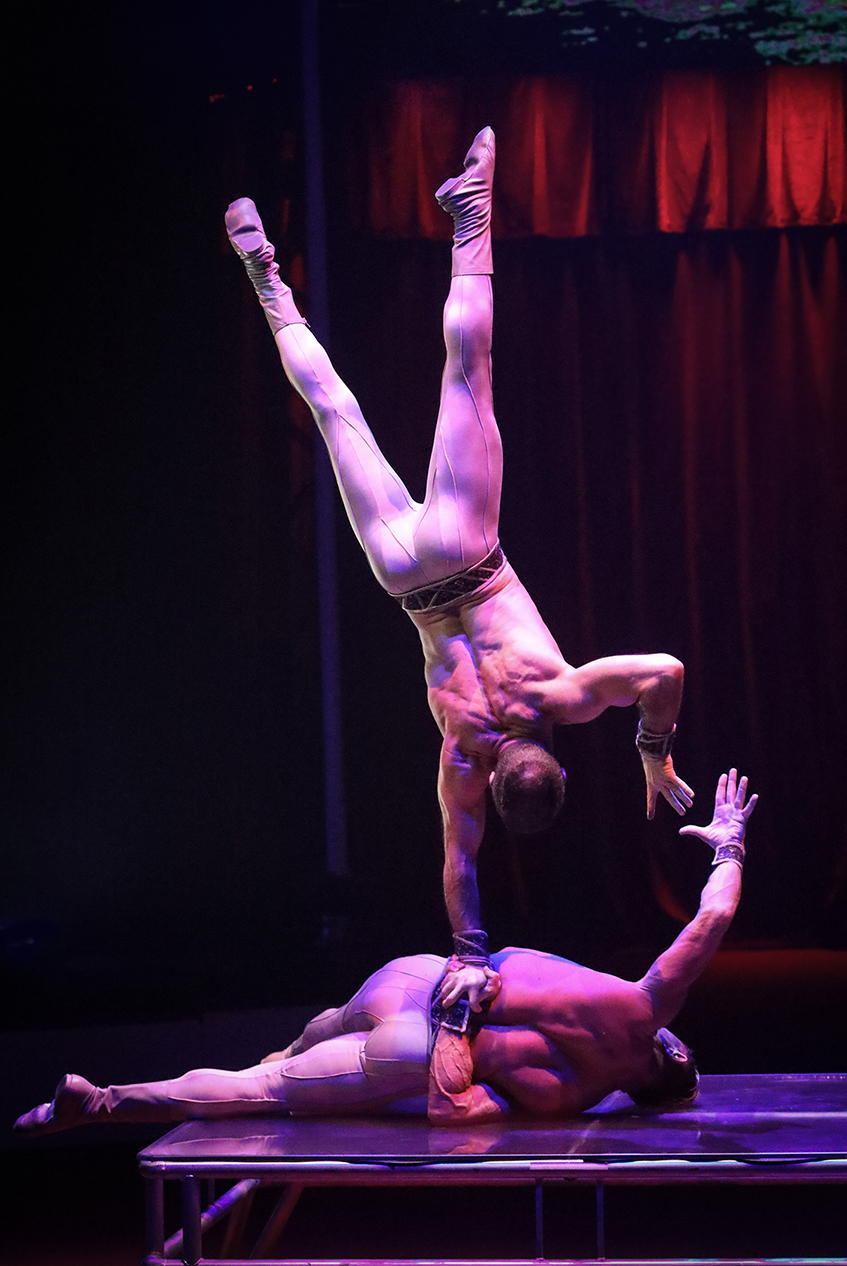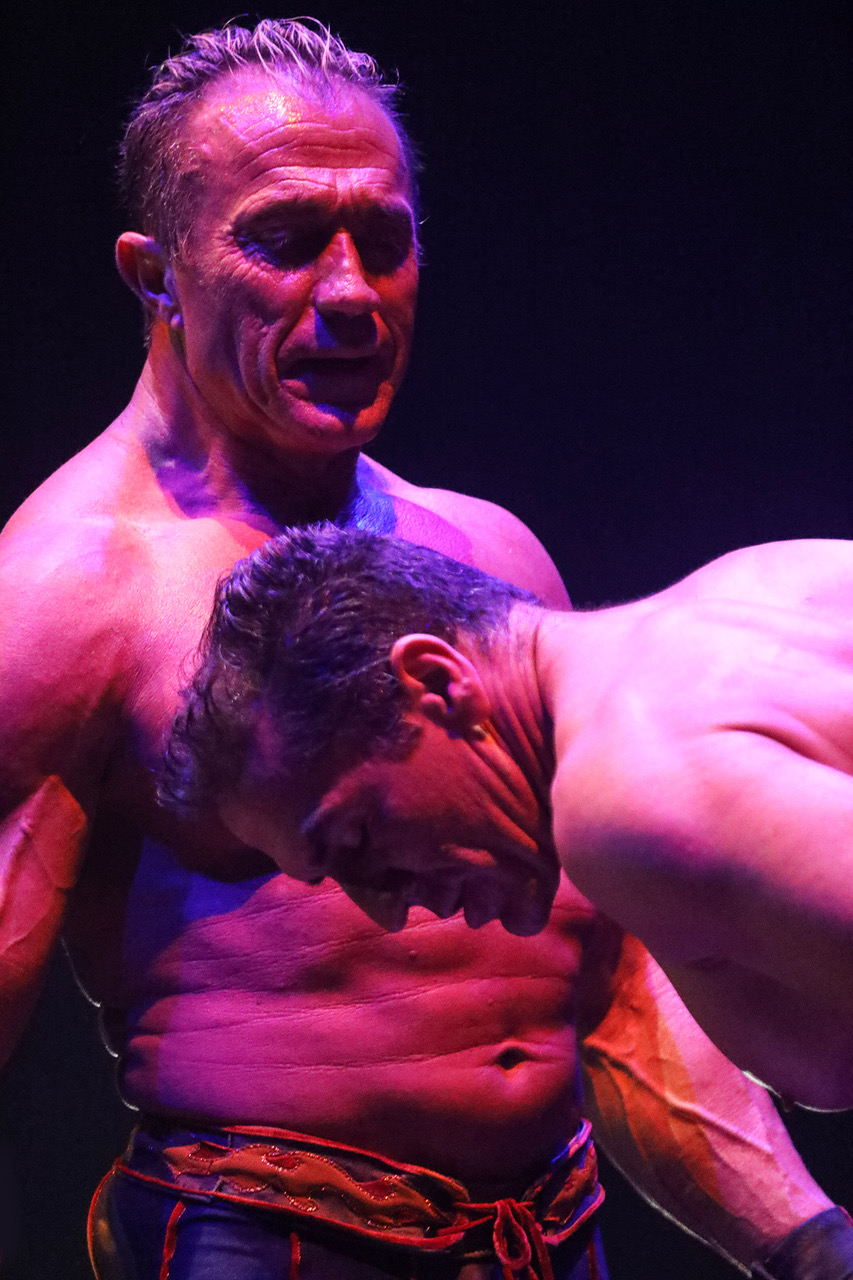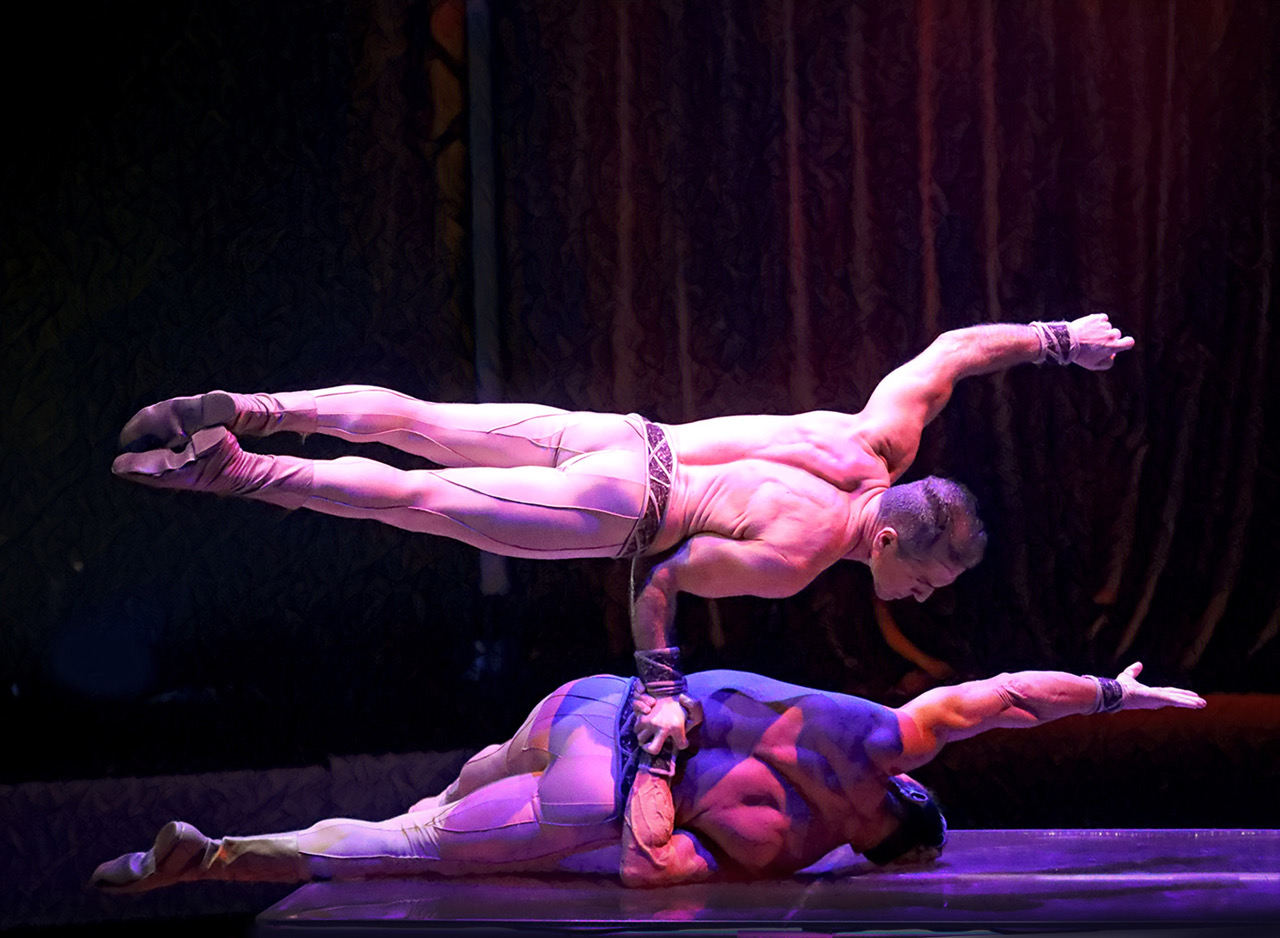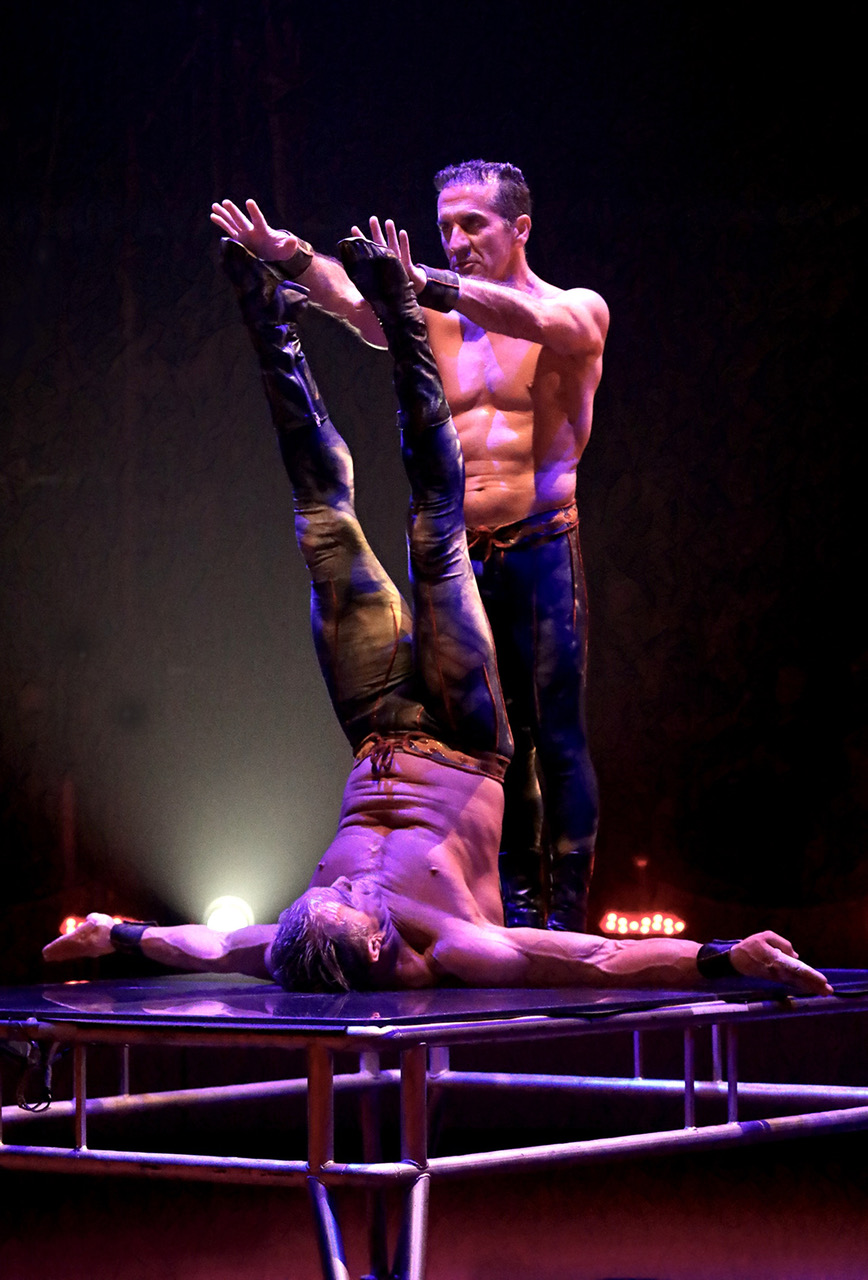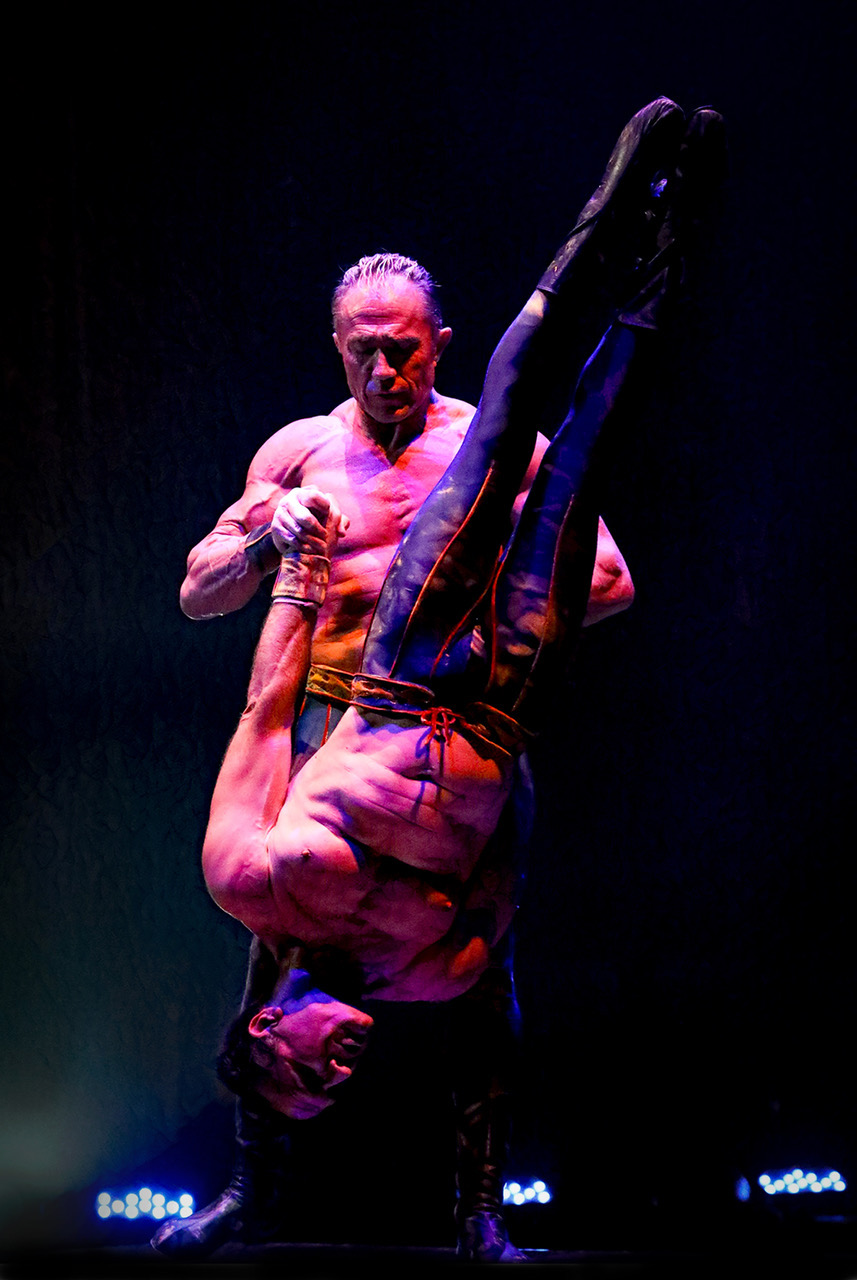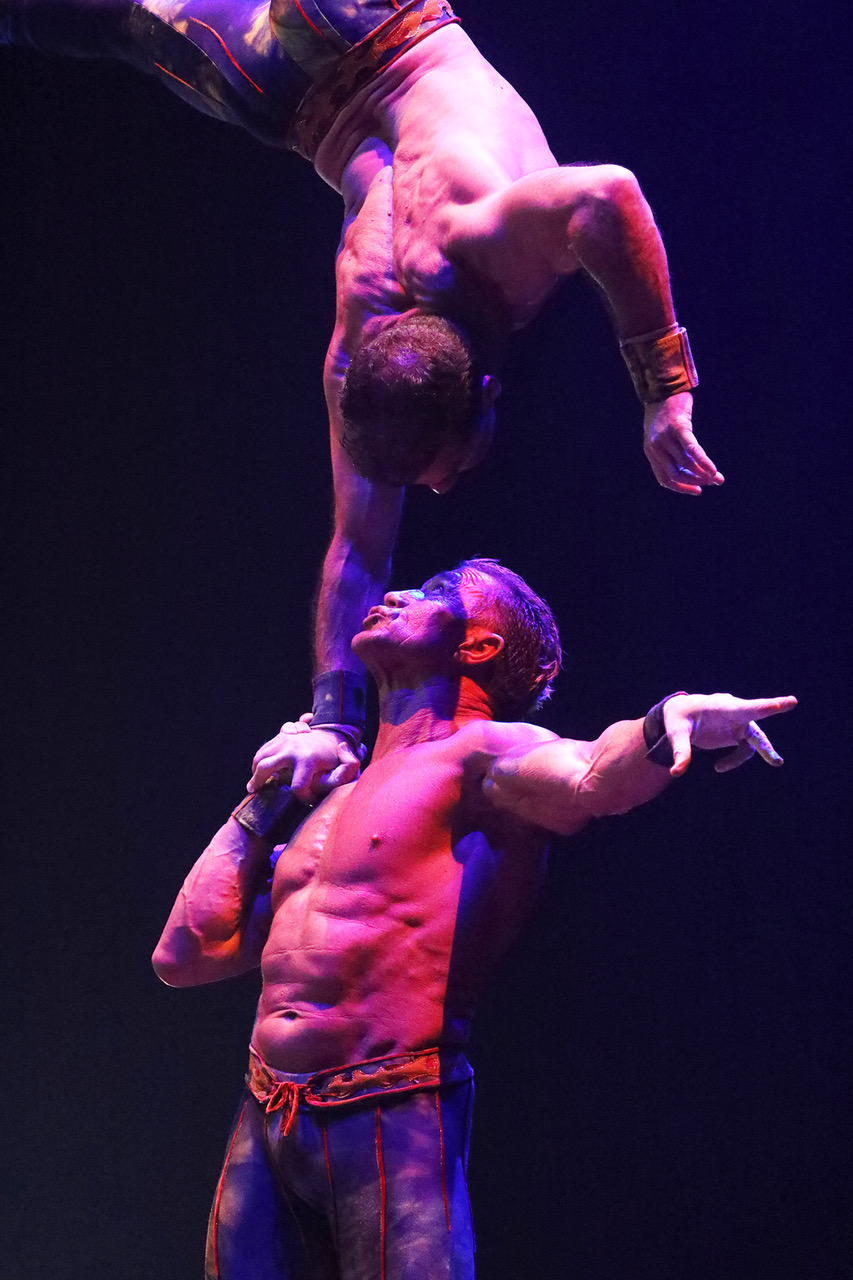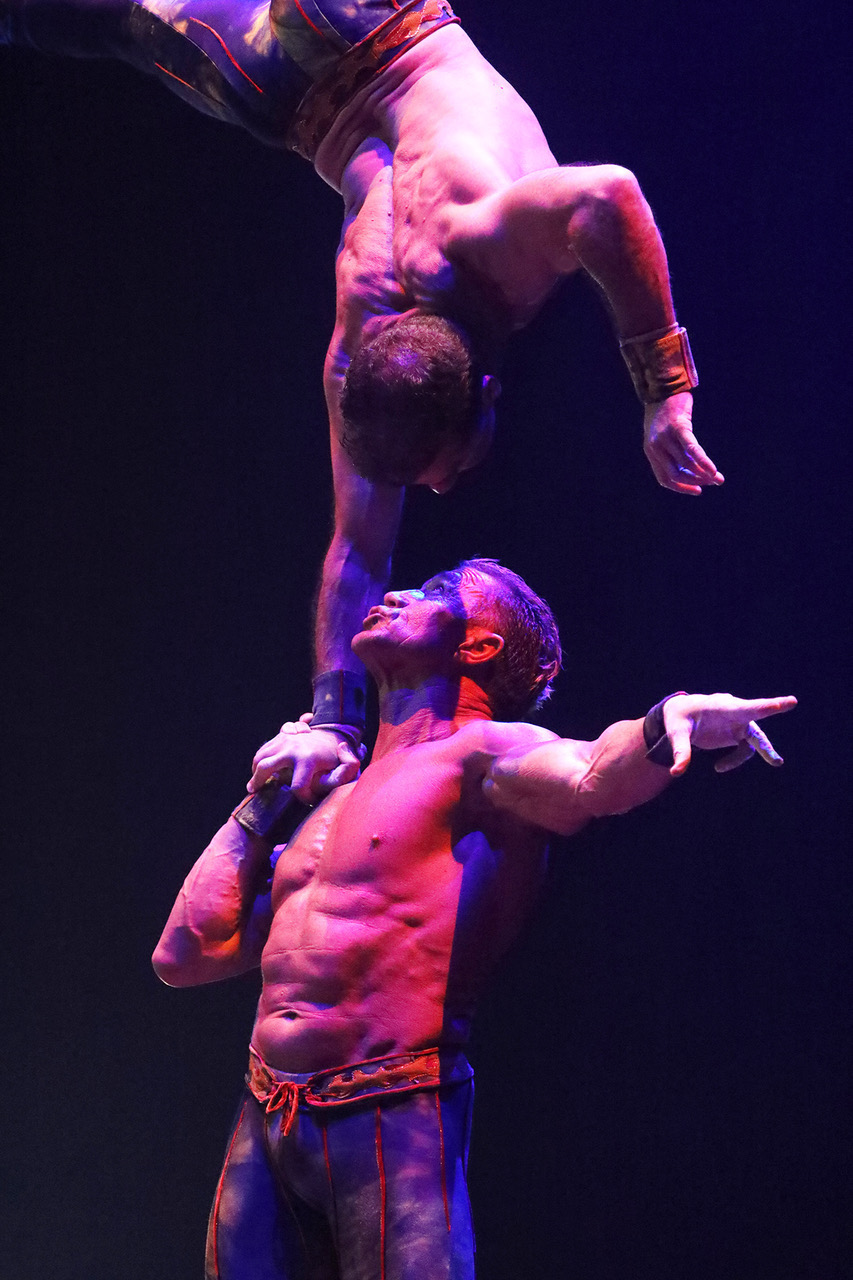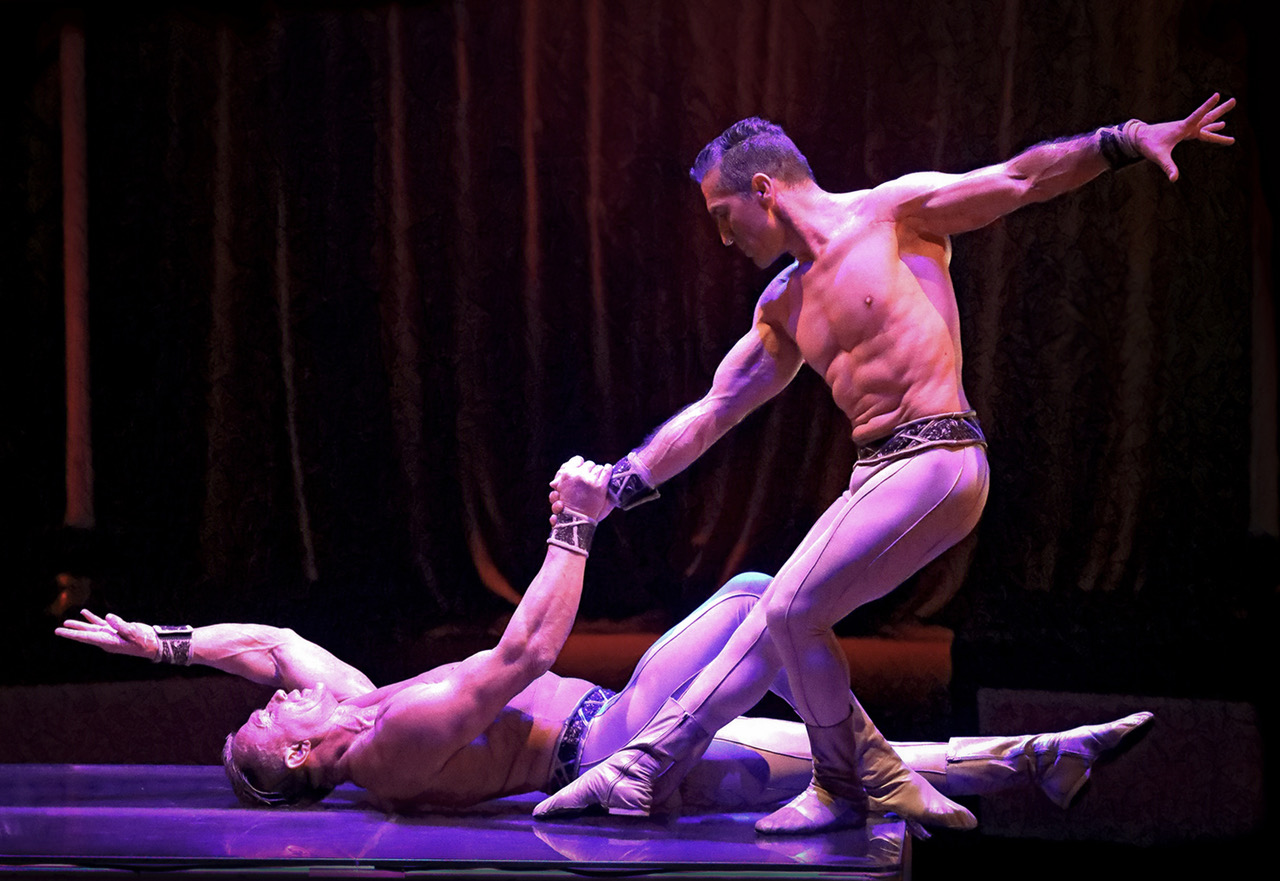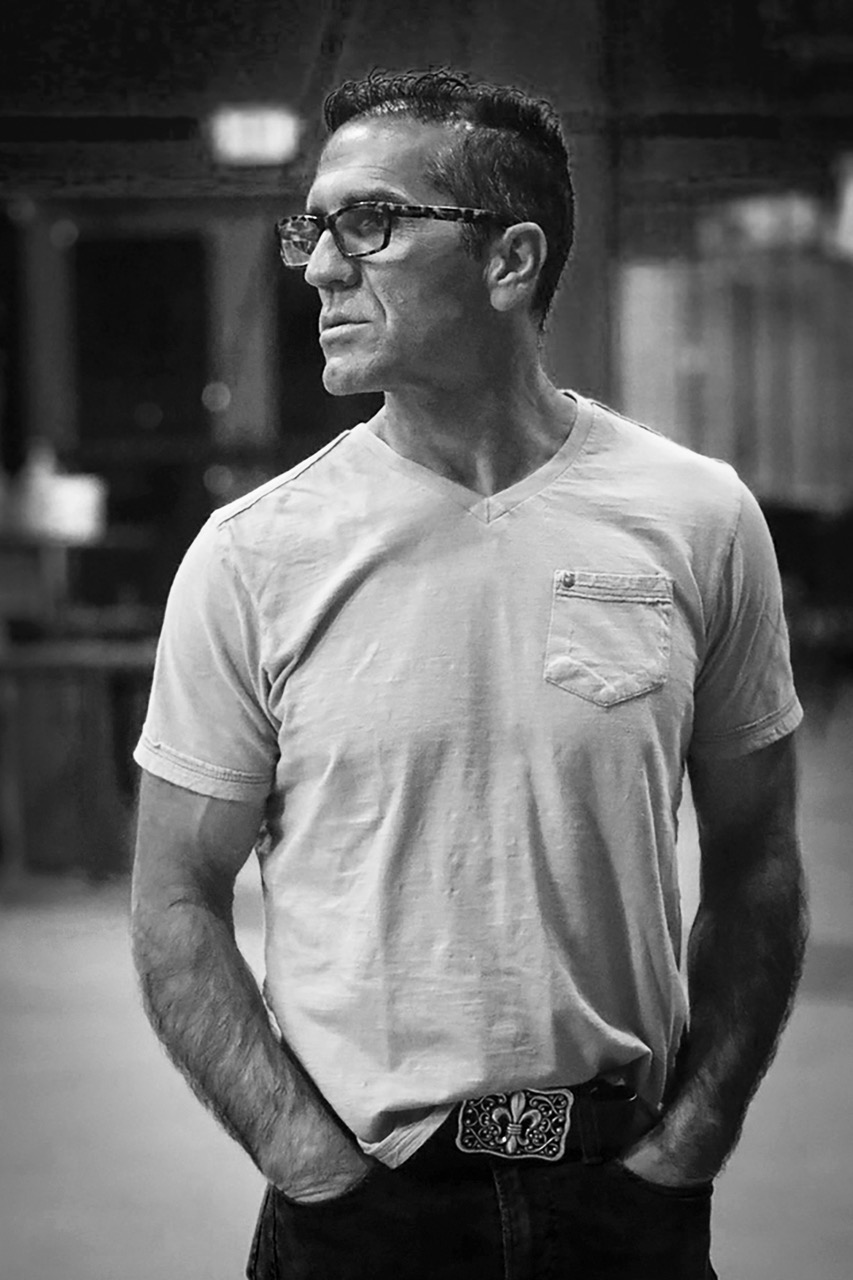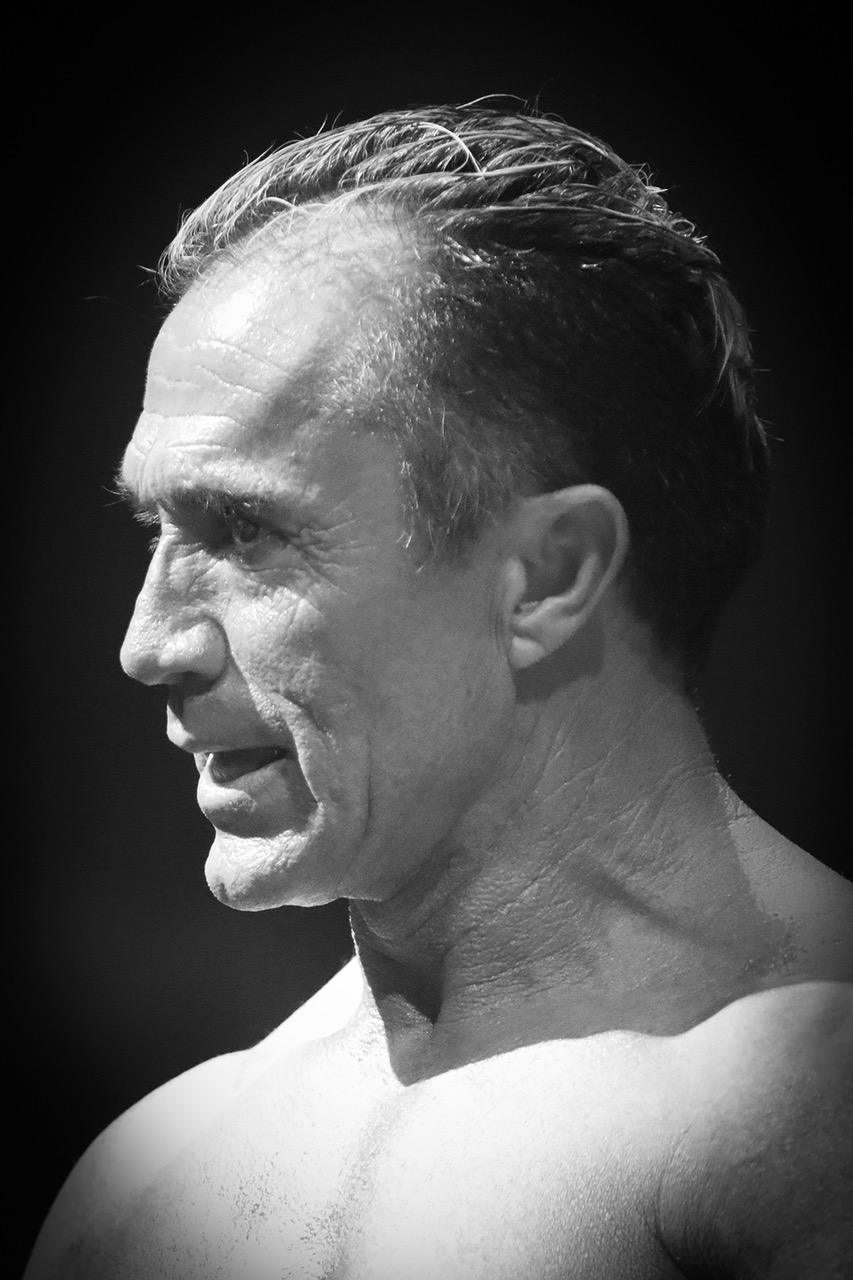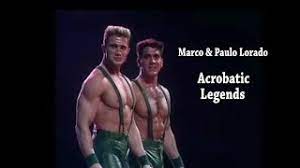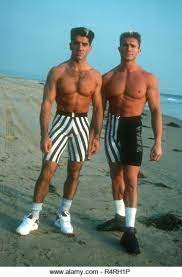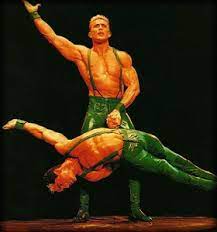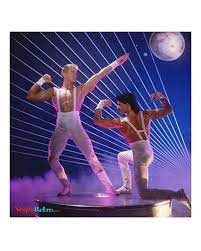 From Fascination, The Unofficial Cirque du Soleil Newsletter on the occasion of the opening of Absolute Balance, a fitness and circus arts training studio in Las Vegas in 2018.
For 40 years, Marco and Paulo Lorador have performed together as the Alexis Brothers. If you've seen Cirque du Soleil's Mystère any time in the past 20 years, chances are you've seen their gravity-defying hand-balancing act. At ages 50 and 51 respectively, Paulo and Marco are still bringing down the house five nights a week.
Enjoying well-earned success, the brothers wanted to give back. So they recently opened a studio called Absolute Balance, with the goal of sharing their love of the art with the rest of the world. It offers classes in contortion, hand-balancing, pilates and yoga, both aerial and terrestrial.
Sister Carmita Lorador is a picture of beauty and grace. But don't let her lithe appearance deceive. Unless your name is Paulo or Marco, she's stronger than you. The aerialist and hand-balancer toured the world with Cirque du Soleil until multiple injuries led her from the stage to the yoga mat.
This is as close as you can get to being at Cirque, the brothers say. And visiting their studio feels a little like a personal backstage tour.
Don't be daunted by the instructors' superhuman abilities. They've devoted their lives to being stronger and more flexible than us mere mortals. But this studio is open to all; everybody who comes in has different needs. As teachers, they will determine your fitness level and help you grow, whether you're a pro gymnast or a recovering couch potato.
Larger studios rotate instructors, which leads to inconsistent instruction. But at Absolute Balance, the instructors are always top-rate. Marco and Paulo will teach hand-balancing, and Carmita will teach yoga. Absolute Balance, 6115 S. Fort Apache, #104, 702-909-4711.