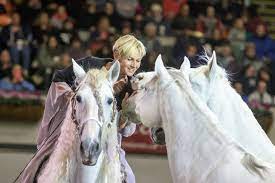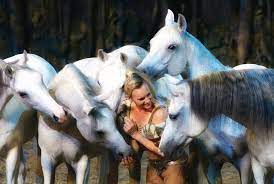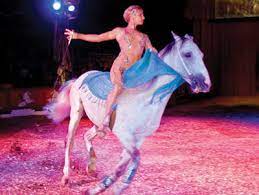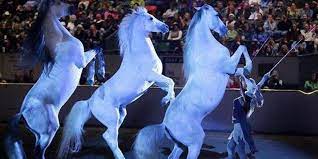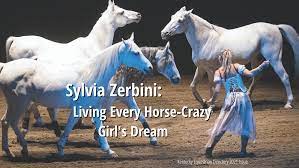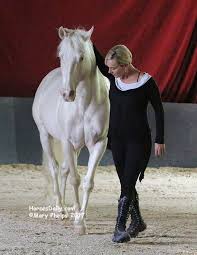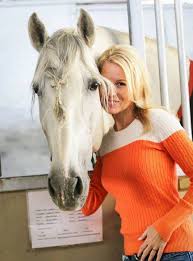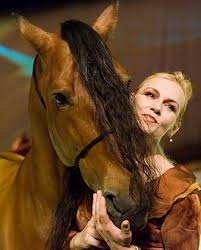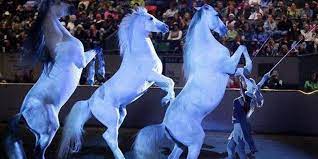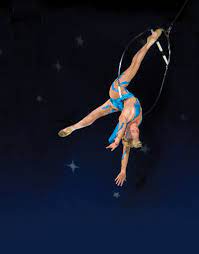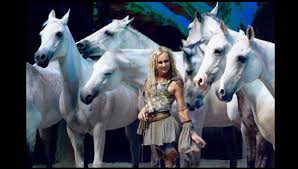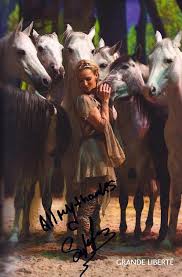 Sylvia Zerbini and her beautiful steeds star in a unique performance of equestrianism – a sight you won't soon forget!
Zerbini hails from a nine-generation circus family and has been performing since the age of 13. Her Italian father and French mother immigrated to the U.S. in the early 1960s. While her father trained horses and wild animals, her mother was an aerialist – a scene seemingly set for Zerbini's future in performance.
Born in Sarasota, Zerbini studied ballet and gymnastics and performed on the trapeze from an early age. But her love of equestrianism ultimately inspired a lifelong passion that she has carried with her throughout her career.
Zerbini was one of the first people to mix aerial and equestrian work in performance. She has won numerous awards for her acts, including the prestigious Cup of Monaco, presented to her by Monaco's Prince Rainier.
Zerbini's Liberty Horses are just as practiced and professional as she. She teaches her horses in French and rewards them with encouragement (or treats) throughout their training. She builds a bond and understanding with each individual horse. As she puts it, she "makes good memories" for them. Each gesture, each body movement, each spoken cue means something specific to the horse.
Zerbini has toured and traveled all over the world and appeared in lauded venues and landmarks including Madison Square Garden in New York City, Playa De Americas in Mexico City, Molsen Center in Montreal and the Staples Center in Los Angeles. She toured with Cavalia, the highly acclaimed equestrian spectacle, from 2008 through August 2011. Now, she has returned to her hometown once more to showcase her acclaimed Liberty Horse Act.
After performing for nearly 10 million people around the world to date, Zerbini and her astounding animals will dazzle you with their display of controlled power and beauty.