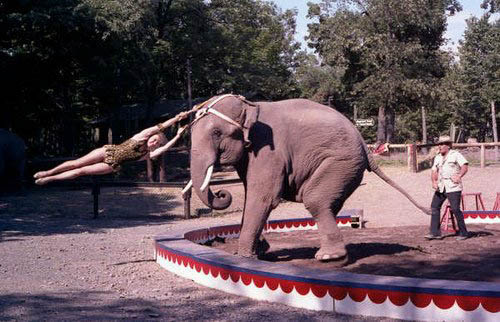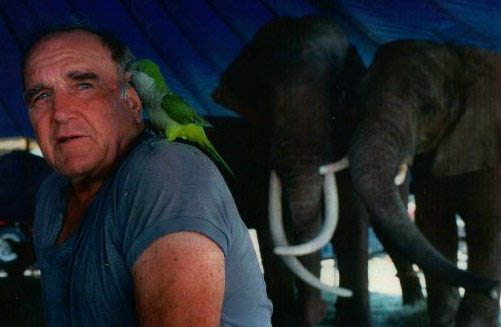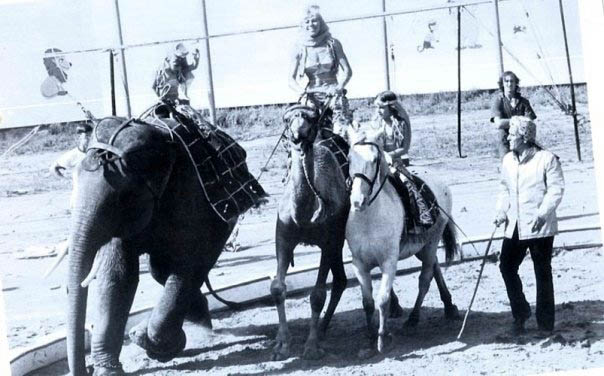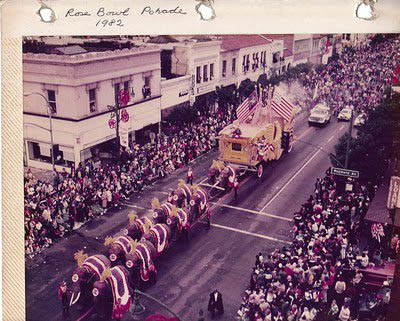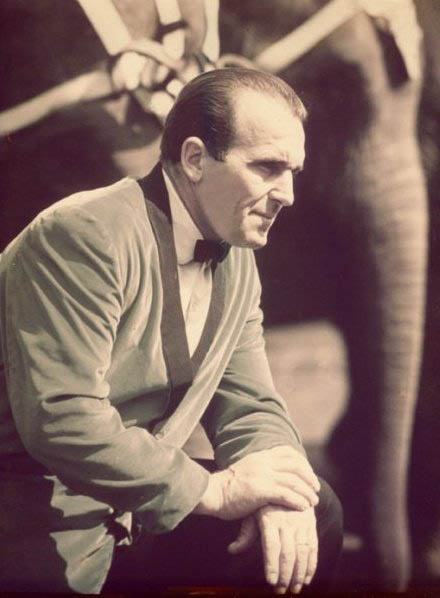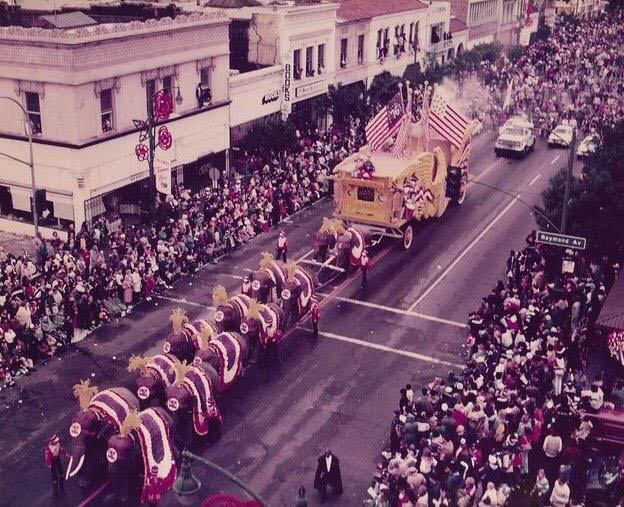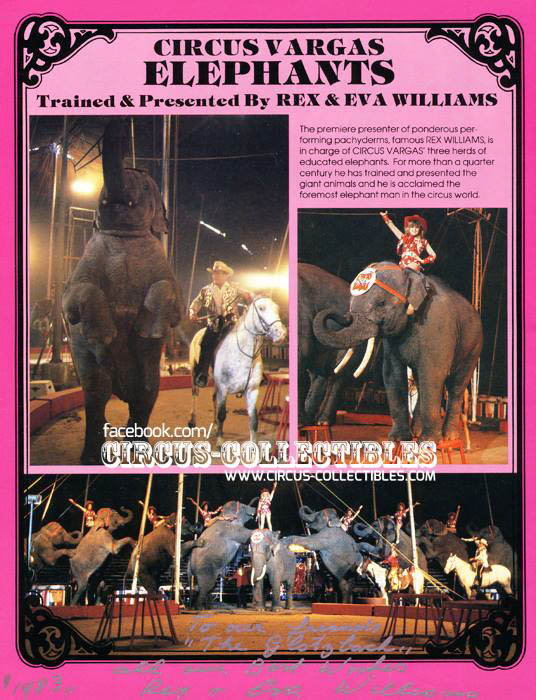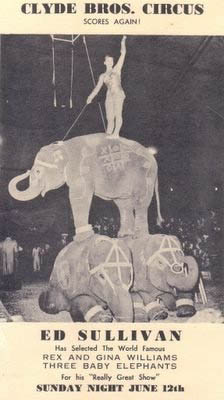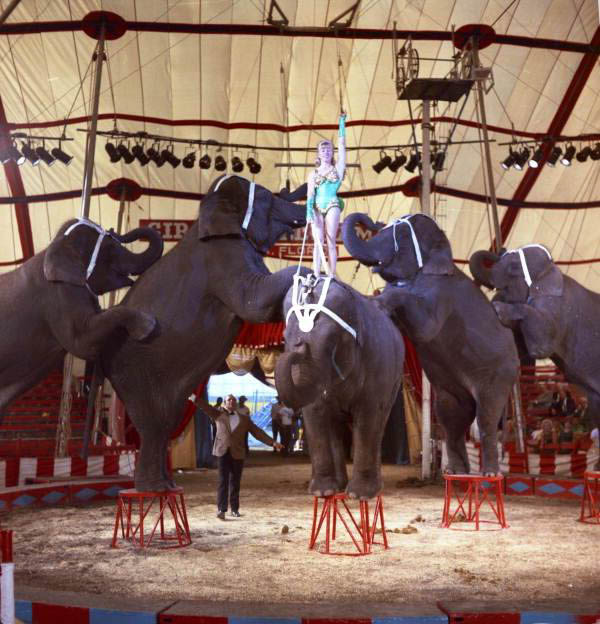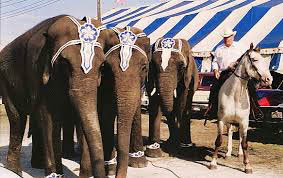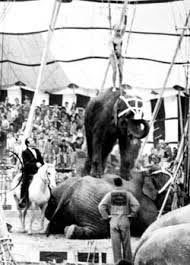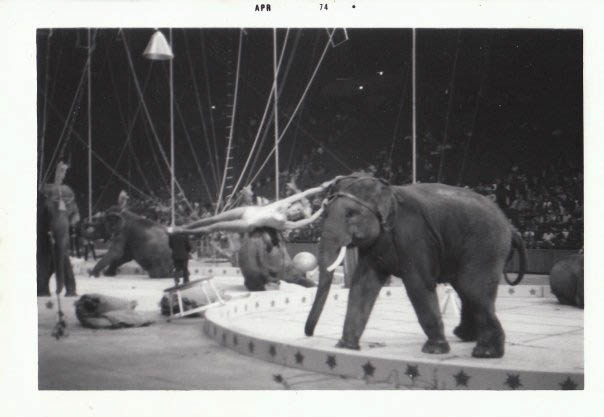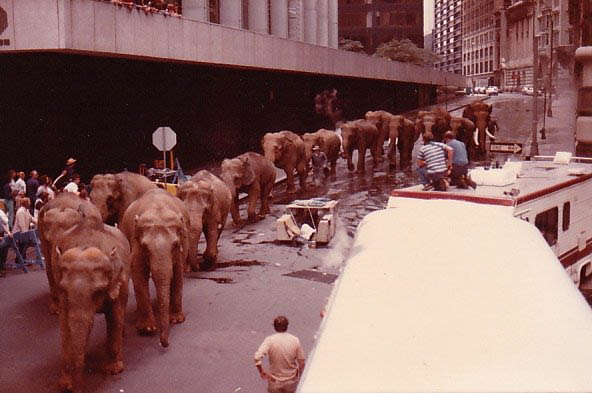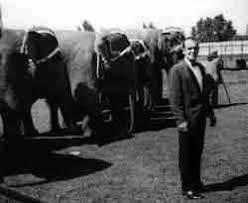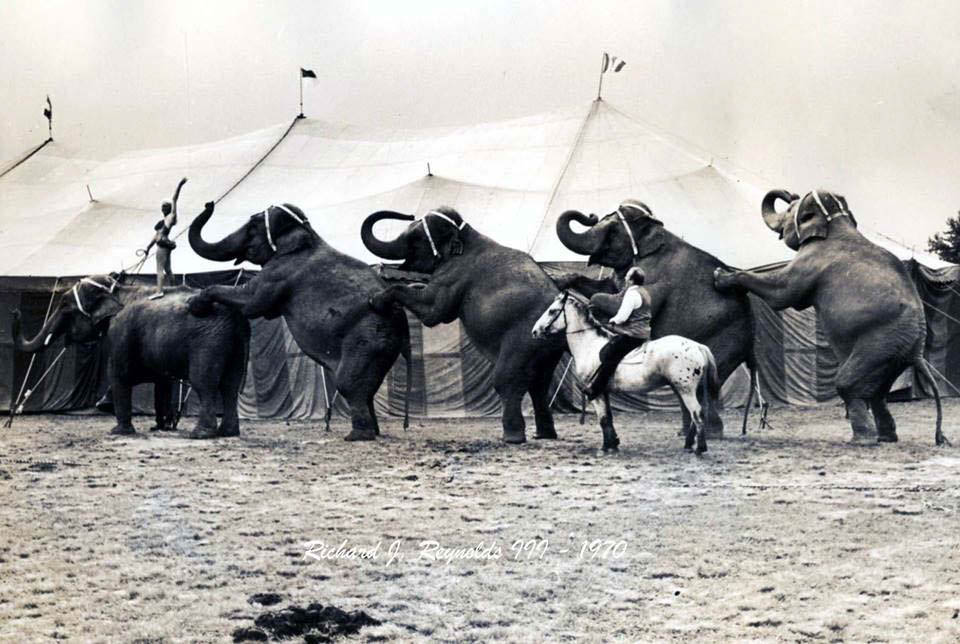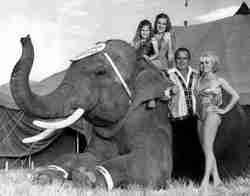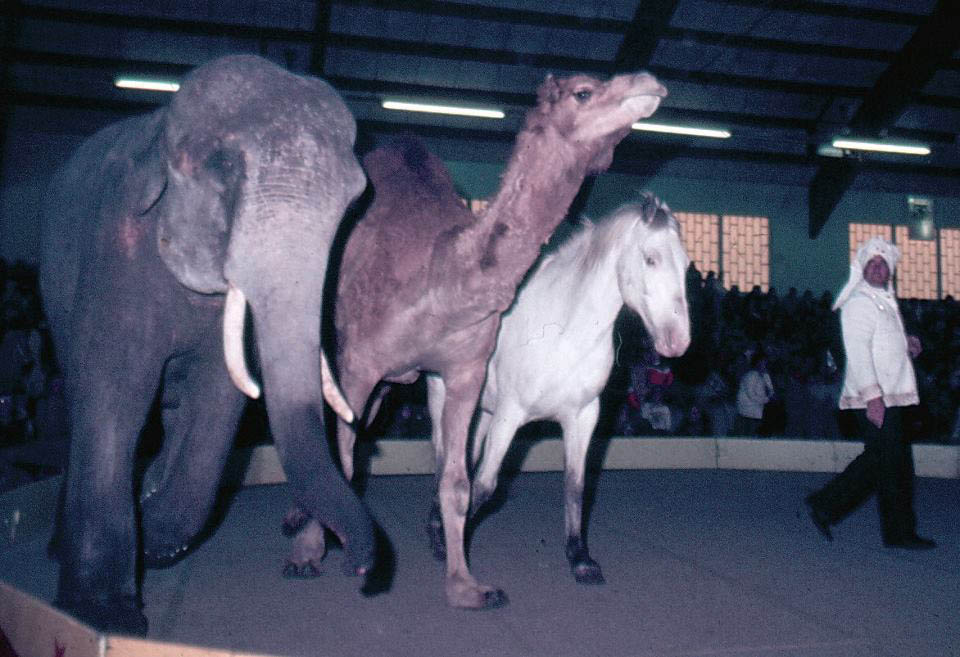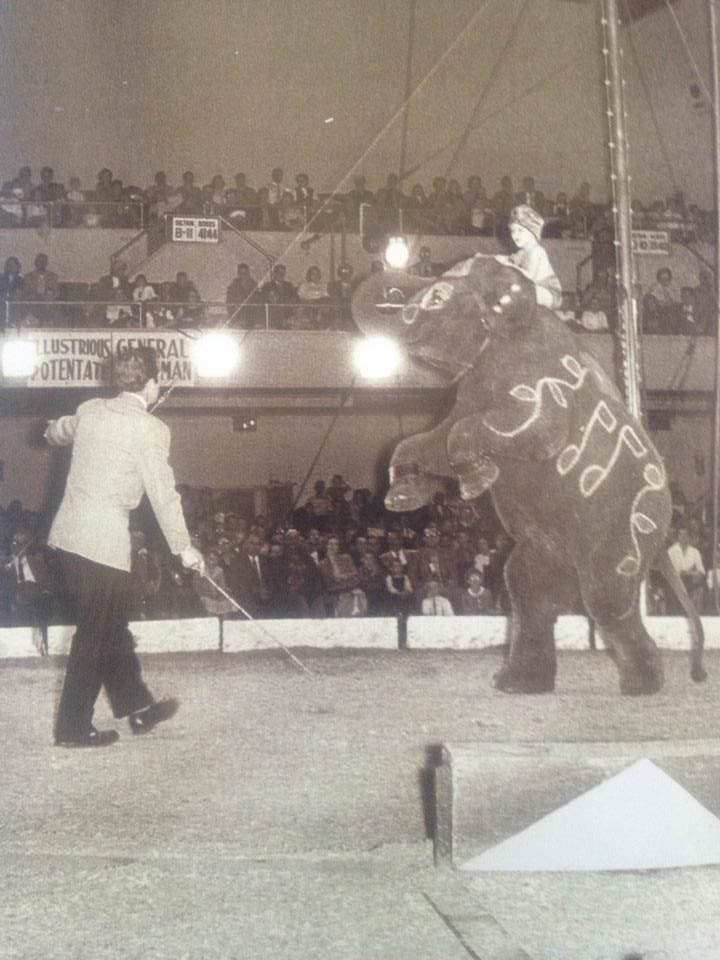 Rex Williams devoted his lifetime to the care, training and presentation of
elephants. He was unique in the world of elephant trainers of the
20th century.. His unique approach to the treatment and schooling of his
animal companions is legendary. Rex combined gentle methods along with the
development of close interpersonal relationships with his elephants.
The process was lengthy and involved a lot of patience on the part of animal and
trainer. The success of his techniques has profoundly influenced the
practices of nearly every trainer of his time and revolutionized the methods
of modern day elephant direct contact elephant management programs.Rex was
born in Danville Illinois on January 23, 1927.
His early childhood was not a
happy one and when he was 13 years old he ran away from home and joined the
circus. He soon fell in love with the animals. At 16 years old, Rex lied
about his age and enlisted in the United States Marine Corps. Rex proudly
served in the Occupation of China in 1945, (the U.S. Marines were ordered to
participate in the occupation of certain areas of China primarily to assist
Chiang Kai-shek's government in the surrender and disarmament of Japanese
troops).
After serving in the United States Marine Corps, Rex returned to the
circus. In these early years he tried his hand at being the catcher with the
Flying Pierces which included Wally Naghtin and Joanne Day as flyers. He also
performed in the Cristiani bareback riding act. His love of animals
especially elephants always brought him back to working with them Rex
Williams began his career as elephant trainer on Ben Davenport's
Dailey Bros Circus. Rex led the elephant department on the Clyde Beatty Cole
Bros Circus for many years. It is on Beatty Cole Circus that Rex began
working the fast paced elephant act while riding a white horse, (which would
become his trademark). The sight of the elephant herd rushing into
the rings and Rex riding along side on the horse was a spectacle that
audiences did not soon forget.
Besides working the fast paced elephant act
while on horseback, Rex developed many new specialty tricks with his
elephants. One such trick was called the elephant pyramid. Two bulls would
lay on their bellies side by side. A third bull would climb on the backs of
two other elephants forming a pyramid. There was no animal that did not like
Rex. He specialized in handling elephants and especially male elephants that
no one else wanted. Male elephants were among his favorite animals to work
with and they responded to him with as much admiration as he did for them.
Rex always had several male elephants in his care. At one point even having
five male elephants performing in one ring all together.
Roguishly handsome
with matinee idol looks, he was often referred to as the John Wayne of
Circus. Rex was even approached by the cigarette company Marlboro to be their
next Marlboro Man. Rex graciously refused the offer but did occasionally work
on television, commercials and films. One iconic performance was on the Ed
Sullivan Show where Rex debut the elephant pyramid originally. Rex led a
twelve elephant hitch pulling a 30 foot high wagon in the 1982 Rose Bowl
Parade. The elephants were the last float in the parade, sponsored by the
Casablanca Fan Company.
In 1983 Rex led a herd of free running elephants on
the streets of Wall Street in New York City for Xerox Financial Services
television commercial. Later that year he celebrated the first successful
birth of an elephant from two of his own elephants. The baby male elephant,
named Myakka was his pride and joy.
Rex Williams continued to train and
present elephants on Circus Vargas for many years developing multi species
acts with rhinos, tigers, lions, camels, elephants and horses. Rex was also
an accomplished horse trainer and presenter though he never claimed to have
the level of expertise over his contemporaries in the equestrian arts Rex was
father to Ben Williams who was featured on Ringling Bros. and Barnum and
Bailey Circus and Big Apple Circus.
His daughter Darlene Williams was a
stuntwoman in Hollywood for many years appearing recently in Water For
Elephants, Fast and Furious 7 and many other films. His daughter Renee was a
pilot and currently the VP of Operation for Constellation Aviation Solutions,
a contractor of the FAA. Rex was married three times. His first wife Barbara
Woodcock was mother to his son Ben. His second wife Eva Coronas-Williams was
mother to his two daughters Darlene and Renee. Rex married a third time late
in life to Mary Braa- Williams and died in Daingerfield Texas 2003.