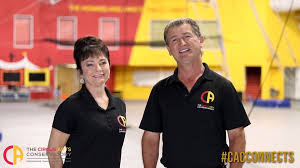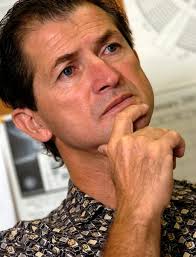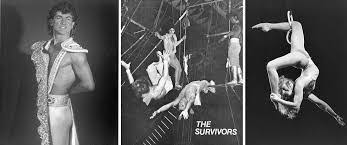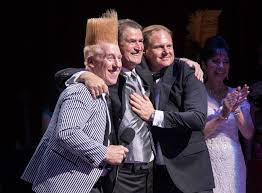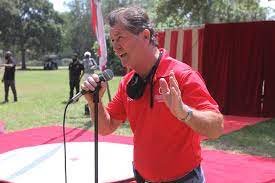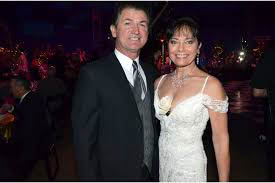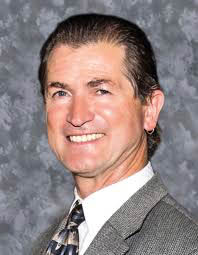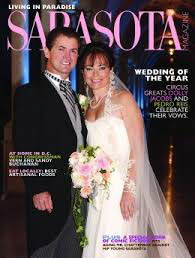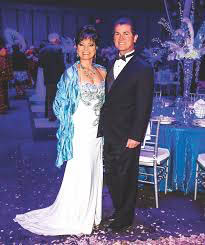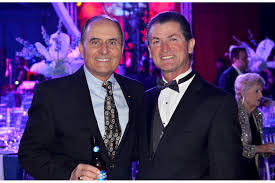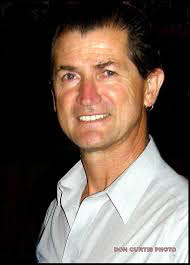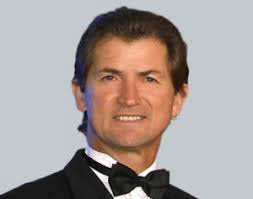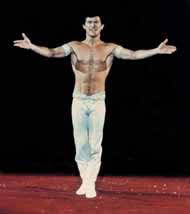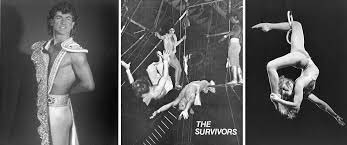 Pedro Reis Founder and CEO Circus Arts Conservatory Born in Cape Town, South
Africa, Pedro Reis began circus training at the age of 12 at a local YMCA,
developing his skills on the flying trapeze. He later went on to help found
the first circus school in South Africa.
As an artist, in 1982, Pedro
established The Survivors , a thrilling aerialist act that toured Europe and
made its American debut with Ringling Bros. and Barnum & Bailey
Circus in 1984. In 1987, Pedro became a solo artist, performing with The Big
Apple Circus at Busch Gardens and The International Circus Festival of
Monaco. Throughout his career, Reis has been invited to perform before a
number of dignitaries including HRH Charles, Prince of Wales, HRH Philip,
Duke of Edinburgh, the Royal Family of Monaco, and former United States
President Ronald Regan.
In 1997, Reis and his wife, world-renowned aerialist
and 2015 National Endowment for the Arts National Heritage Fellow Dolly
Jacobs, combined their experience, passion, and dreams to create Circus
Sarasota, a one-ring European style circus that is the only professional,
not-for-profit circus in the state of Florida.
In the years since its
founding, Circus Sarasota has become a worldwide attraction for both area and
global audiences. Now rebranded alongside Sailor Circus as The Circus Arts
Conservatory, Reis and Jacobs have continued to elevate the awareness and
appreciation of circus artistry through performance and outreach programs
that involve area schools, youth organizations and care facilities community
wide. Reis is the recipient of a variety of leadership awards and positions
in the art realm.
In 2004, Reis received the Sarasota County Arts
Council's prestigious Arts Leadership Award. Recognized for its
leadership in both artistic programming and sound management and fiscal
practice, Circus Sarasota received the greater Sarasota Chamber of Commerce
Small Business Award in the Arts Organization of the Year category in 2005.
In 2012 and 2015 the Chamber awarded Circus Sarasota and The Circus Arts
Conservatory respectively with its Small Business Cultural Organization of
the Year Award.
In 2009, Reis was inducted into the Circus Ring of Fame on
St. Armand's Circle, and along with his wife, has been inducted
into the Circus Hall of Fame at the John and Mable Ringling Museum. In 2014,
Reis was appointed to serve on the Florida Council of Arts and Culture, a
15-member advisory council appointed to advise the Secretary of State
regarding cultural grant funding and on matters pertaining to culture in
Florida. Appointments to the Council are determined by the Governor,
President of the Senate and Speaker of the House, in consultation with the
Secretary of State and are based on geographic representation, as well as
demonstrated history of community service in the arts.
As a lifelong veteran
of the profession, Reis strives to elevate circus artistry to new heights
while preserving its integrity and history in both the local and worldwide
arenas.