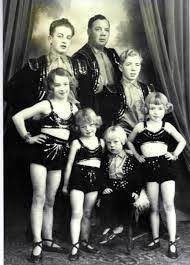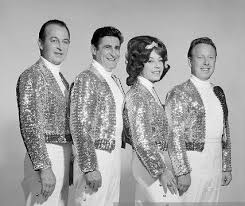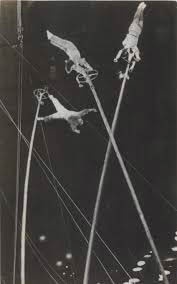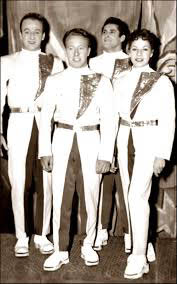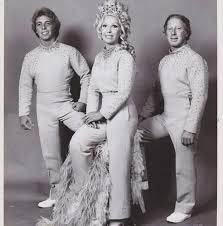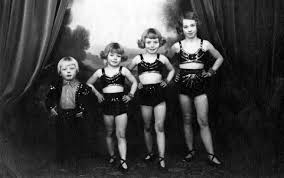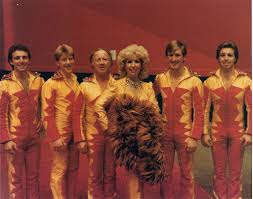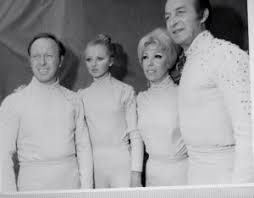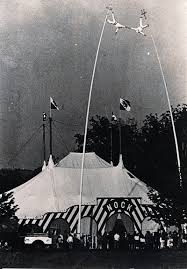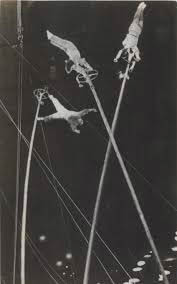 The Nock family circus and entertainment roots date back to the early 1700s and
were legally established as Switzerland's first circus in the year
of 1840, legally acknowledged by the Swiss government. T
he Nock family has
produced the finest live circus and thrill shows for over 9 generations. The
Original Nocks performed for Queen Elizabeth in 1954 as a command performance
in London, England and after their performance for the Queen she named them
Nerveless and the name was created. The original Nerveless Nocks consisted of
Charles Nock, Dorothy Nock, Eugene Nock Sr., Elizabeth Nock Bauer and Joseph
Bauer. They first performed in the United States in 1954 headlining the
Greatest Show on Earth for then Circus owners John and Henry Ringling North.
The Nerveless Nocks headlined the show for the next four consecutive years
with their Sway Pole extravaganza and also performing The Aerial Balancing
Ladder. In 1956, Eugene Nock Sr. married circus great Aurelia Canestrelli
while performing on the Greatest Show on Earth.
The Nerveless Nocks then went
on to perform on The Ed Sullivan Show on February 9th
1964, the same episode as the Beatles. They also performed alongside
the great Mitzi Gaynor and Davie Jones from the Monkees, and in The New York
World's Fair, The Montreal Exhibition, Walt Disney's
Disney on Parade and Peter Pan World Wide Touring Shows, headlining all the
greatest Circuses and State Fairs worldwide.
The Nock children, Eugene Nock
Jr., John Nock, Michelangelo Nock and Bello Nock, the comic daredevil Clown,
were taught every aspect of entertainment from their talented parents, Eugene
and Aurelia and their Uncle Pio Nock.
To this day subsequent generations of
the original Nock family are still active in aerial thrills, stunt shows,
aviation, comedic thrills and event and show production. The Nock family are
recognized leaders in live event entertainment and have received many
accolades and awards.