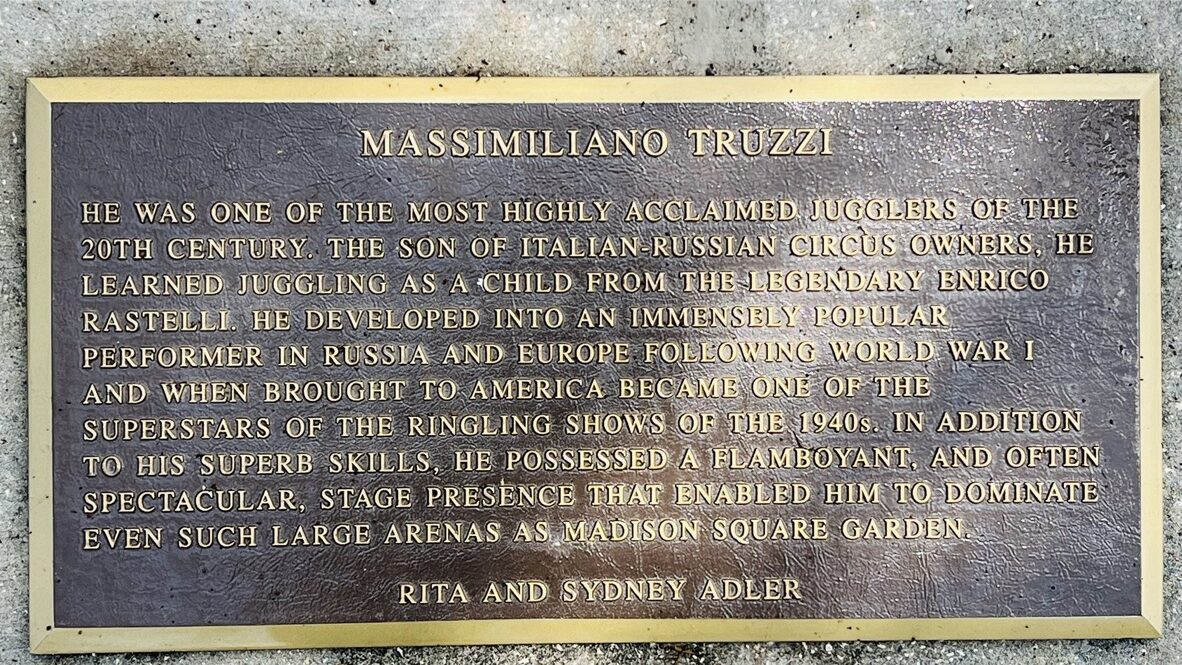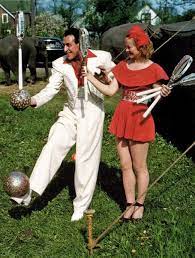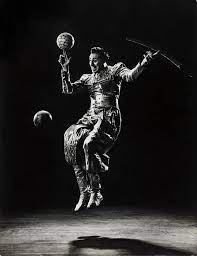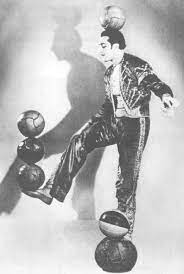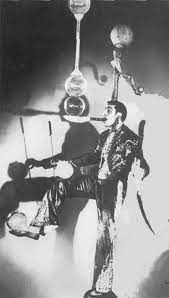 Massimiliano Truzzi was born in Lodz, Poland on December 4, 1903 to a famous Russian Italian Circus family. He learned to juggle from Enrico Rastelli, who worked for Circus Truzzi in Russia. During the Russian Revolution the Truzzis fled to Constantinople and lost most of their wealth, but continued working as circus performers.
Truzzi developed a flamboyant and highly technical thirty five minute long act which involved juggling up to nine balls, five clubs, six plates with a head bounce and complex multiple balances. His extravagant costumes and dramatic gestures were most impressive, even in the large expanse of a circus ring. His trademark routines included juggling and balancing spherical glass 'goldfish bowls', and ball and mouthstick work using a knife for a mouthstick!
In 1940 he came to the United States to working for Ringling Brothers., Barnum and Bailey. He is said to have been the first performer to do his entire act (which was then twenty minutes long) solo in the center ring for RBB&B at Madison Square Garden. He continued to perform until 1960, when he retired from show business to manage a hotel in Sarasota, Florida. He died in 1974, of a heart attack.