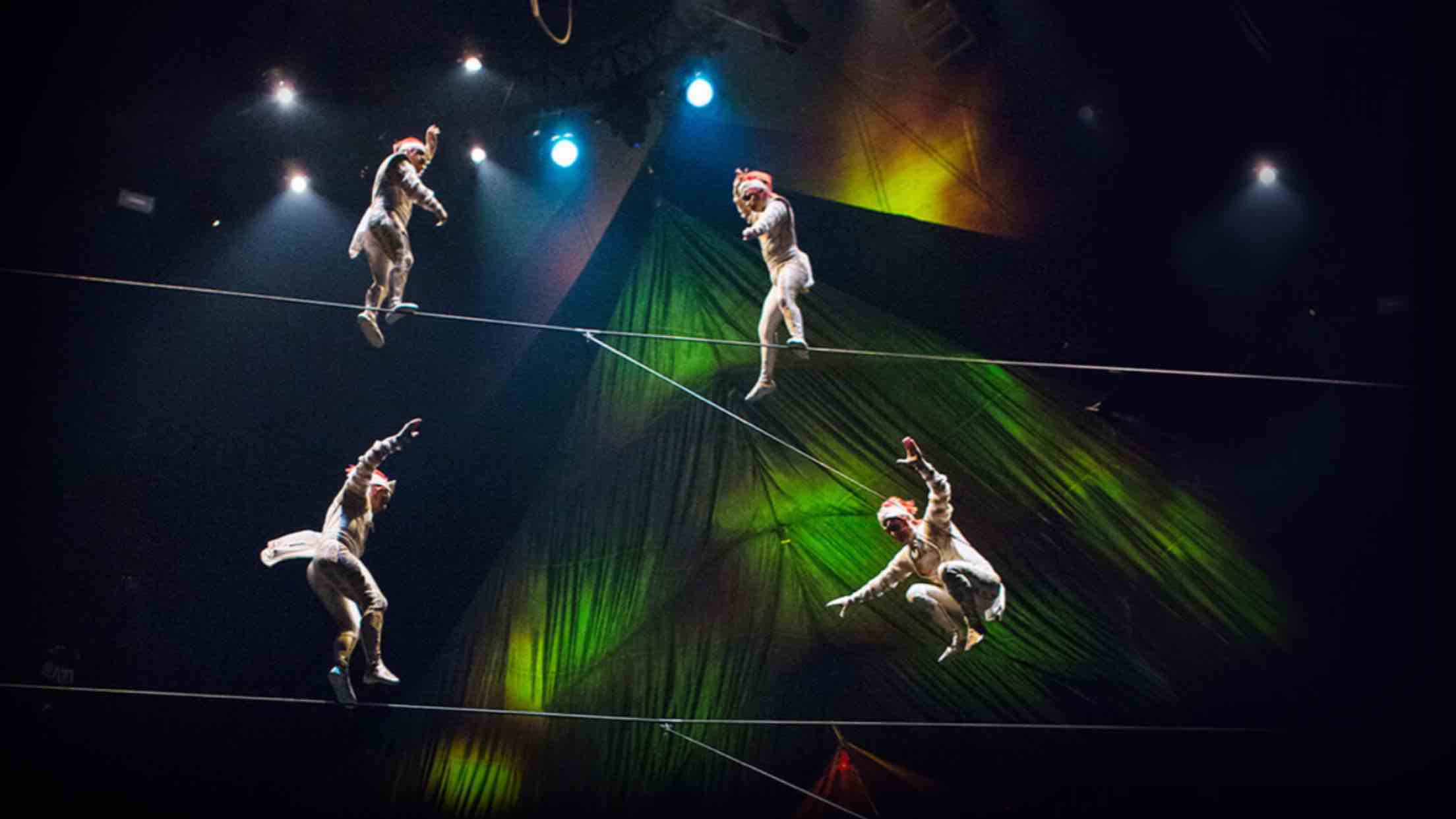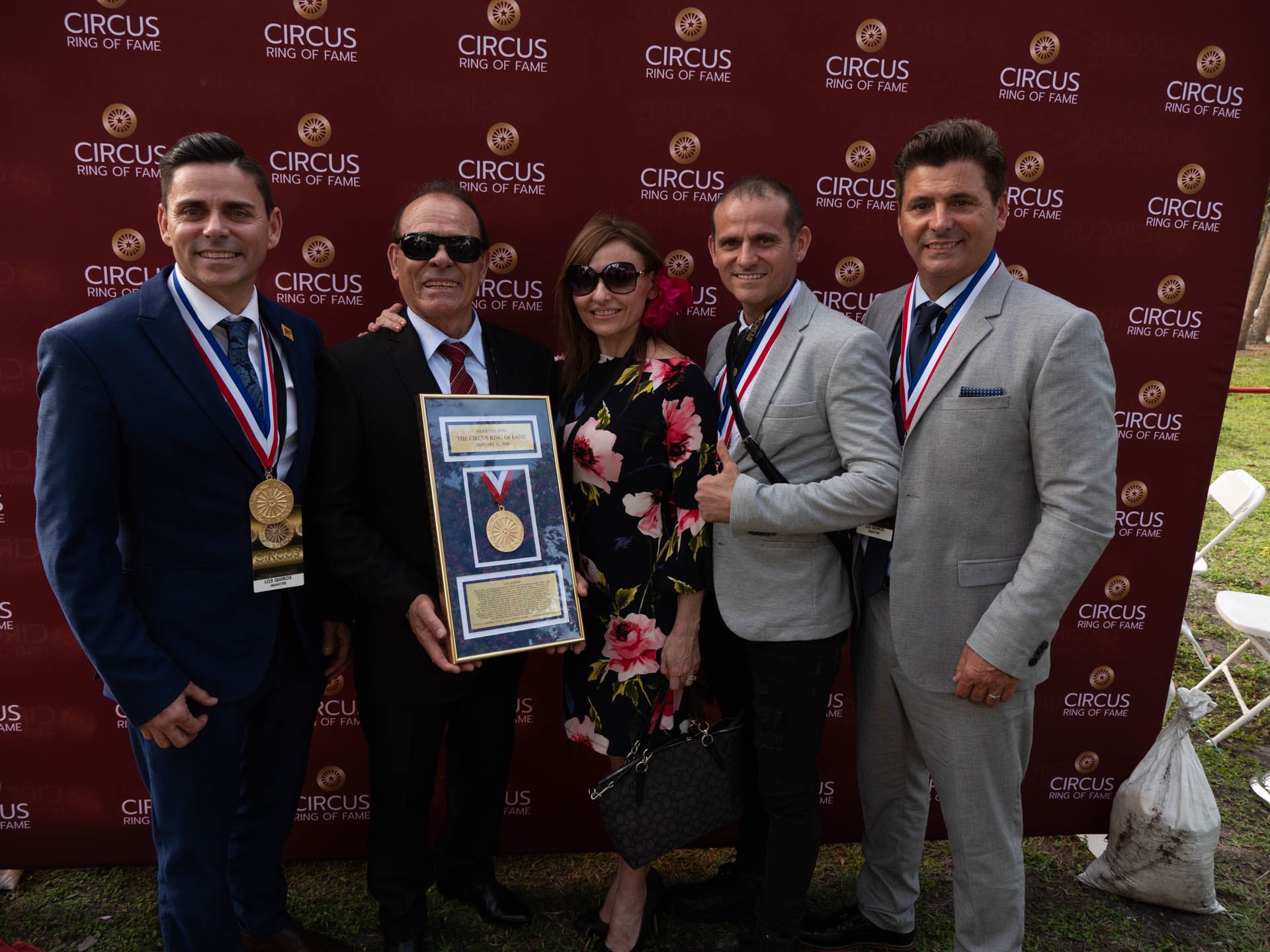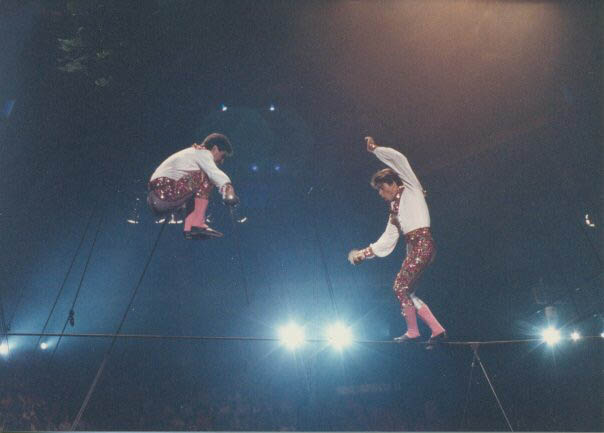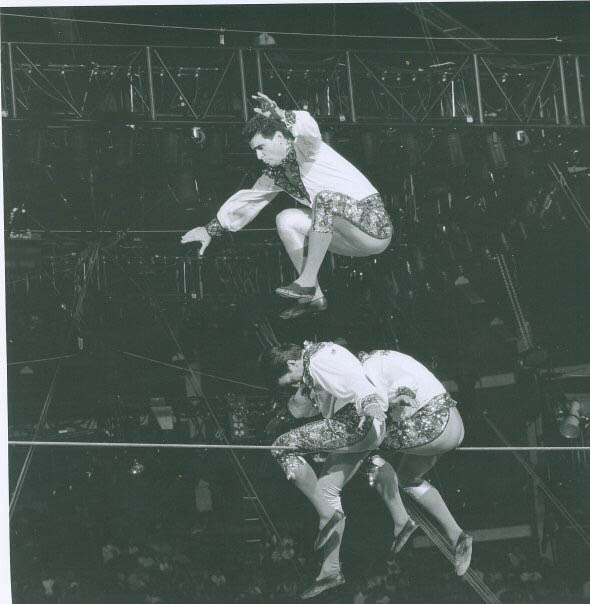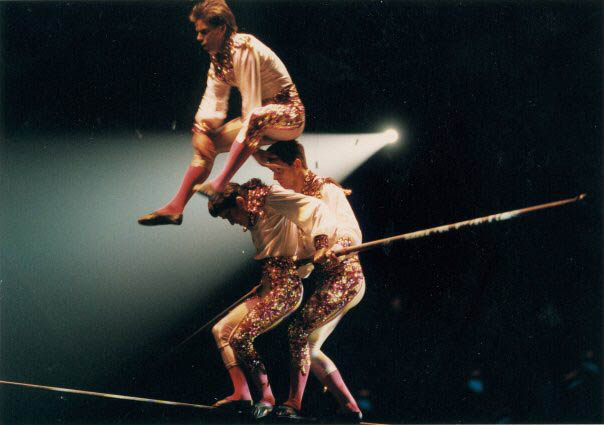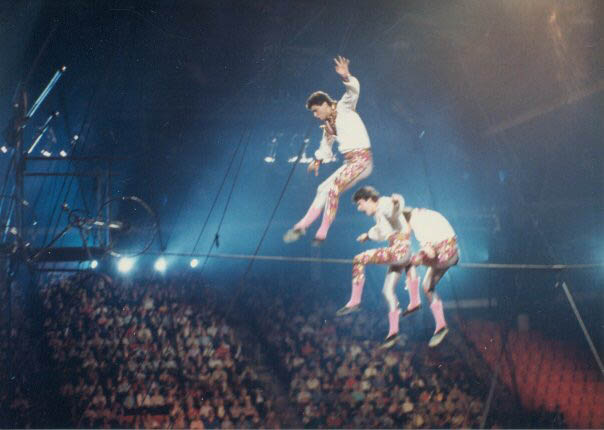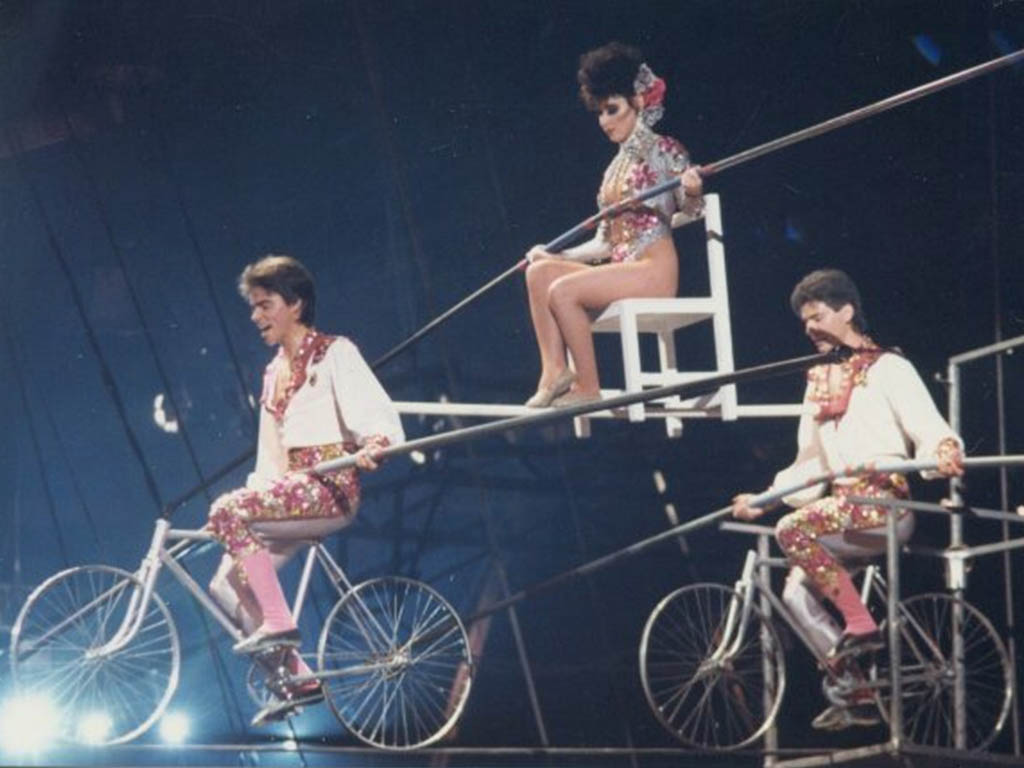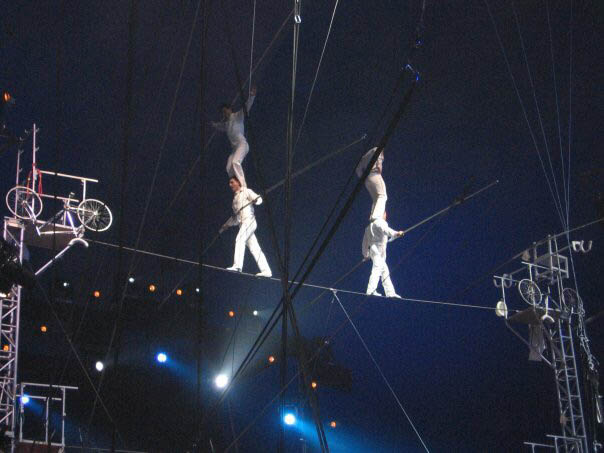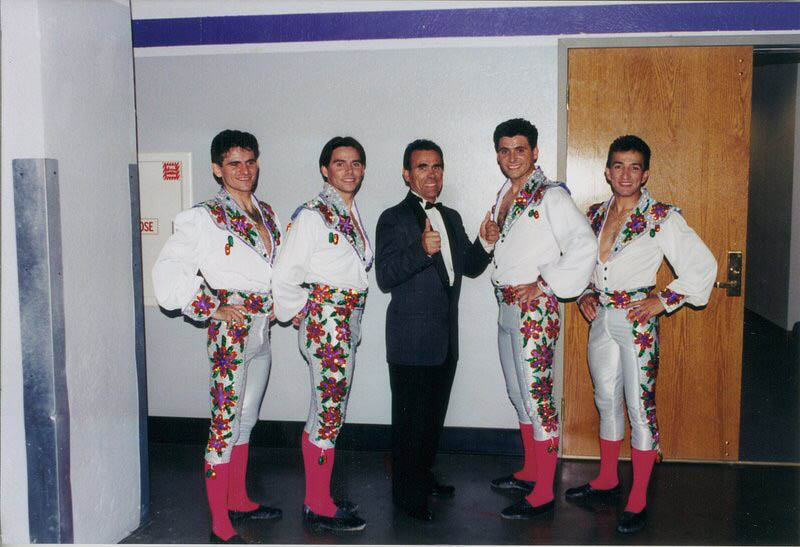 Born in Spain in 1916, Vicente
Quirós, the eldest member of the family, has been a mainstay of
circus for over 75 years.
The family were stars at the Ringling Bros.
& Barnum and Bailey in the US for 12 years. In 1958 Vicente Quirós
bought the Circo Valencia and in 1966 the Bron Circus in Berlin, which they
premièred in Barcelona – competing with the Manuel
Martos' Circo Olimpia.
In 1972, the Quirós family
company, Circo México, went on tour around Spain and was reborn as
the Circo Australia, where several family members debuted on a low wire in
1978. They joined the Circo Mundial in 1979. In 1993, they opened the Circo
Quirós in Spain which would set up a travelling school four years
later.
Today, Los Quirós consists of a family of high-wire
performers who have been a part of circuses for six generations. The act has
appeared on the world's largest circuses, including Cirque du
Soliel and throughout Europe.
In 2002, Los Quirós were awarded a
"Golden Clown" at the Monte Carlo International Circus
Festival, the first high-wire act to receive the award.