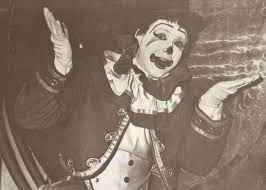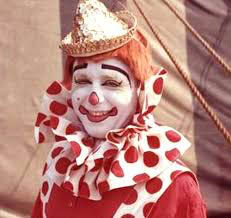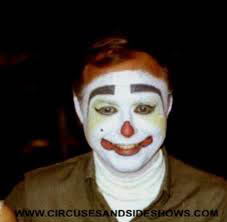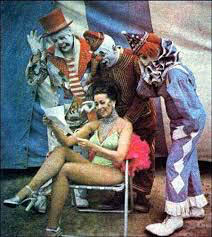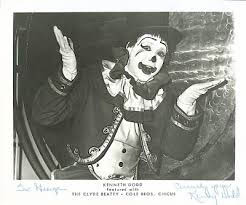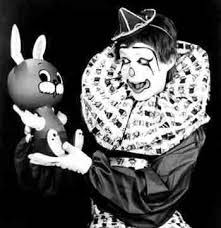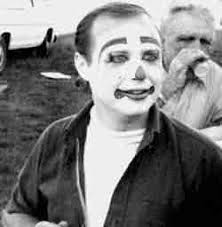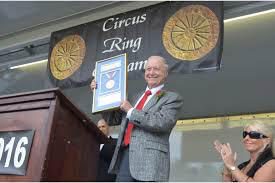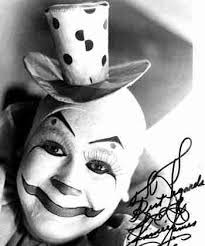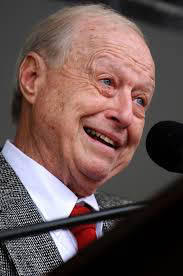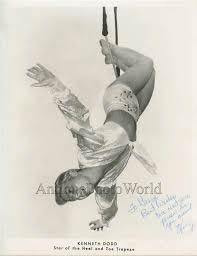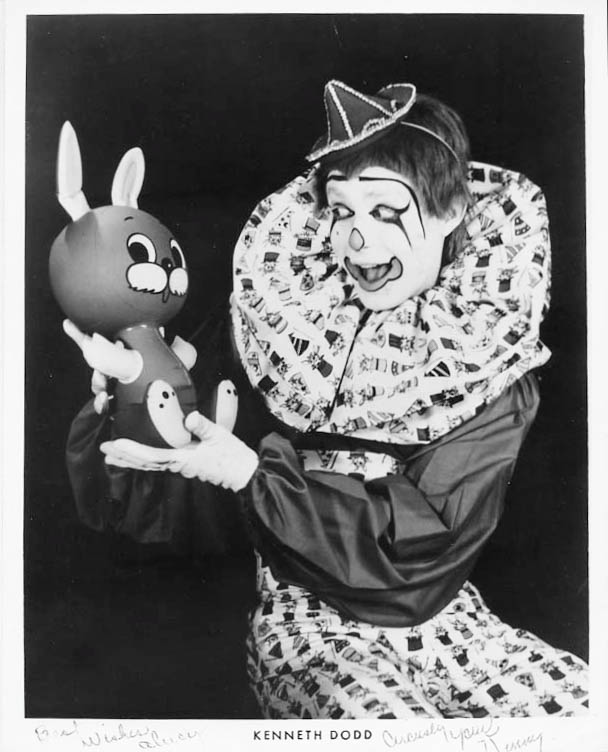 From Pat Cashin's Clown Alley Kenny Dodd was
born April 13, 1938, in Detroit, MI. to Frances (school teacher) and Harry
Dodd (auto worker). Kenny's parents were divorced several years after his
birth and Frances returned to her family's home of Danville, Virginia, where
Kenny was raised.
Dodd's interest in the circus began early in his life,
after an uncle took 10 year old Kenny to see the Ringling Brothers and Barnum
and Bailey Circus in nearby Greensboro, North Carolina. The sight of this huge
traveling fantasy land changed Kenny's life forever. After seeing the RBBB
Dodd could think on nothing else, he began building model circuses, training
on a homemade trapeze in his backyard and visited every circus that came
near.
In 1952 Kenny met the Cristiani family when the King Bros. – Cristiani
Circus showed Danville. The family was very cordial with the young circus
enthusiast, and left quite an impression on him. In 1956 Dodd left Danville
on a Greyhound bus to join the Cristiani Bros Circus in Syracuse, New York.
At first the Cristiani's were not sure where to place Kenny, but decided to
make him a clown. The timing couldn't be better for Dodd since both Harry
Dann and Billy McCabe were also on the show and became Kenny's mentors.
Kenny's circus career had begun, however he did not finish the season. Kenny
had promised his mother that he would return to home in August to finish high
school and with the support and encouragement of Lucio Cristiani he fulfilled
his promise. Diploma in hand, Kenny returned to the show in the fall of 1957.
At the end of the 1958 season, Kenny began working winter dates in his friend
Billy Rodgers' Revolving ladder act.
In 1959 Dodd was back with Cristiani,
however the season was a bad on and the circus closed early. In 1960 Kenny
did not return to Cristiani, he worked Shrine Circus dates with Hamid-Morton
Circus and Bob Atterbury's dates. 1961 was an interesting year for both Kenny
and his partner Billy McCabe.
The Ringling show along with the Cristiani
family had formed a second unit titled "Ringling Brothers and Barnum and
Bailey Circus International". The second unit of the Ringling's was
framed to show in South America. Pat Valdo hired Kenny and Billy for the new
venture. The tour began in Rio de Janeiro Brazil on March 12, 1961, continued
to Sao Paulo and ended in Buenos Aires, Argentina on May 28. After returning
to the U.S. Walter Kernan hired the team to complete the season on the Clyde
Beatty Cole Bros Circus , where he would remain for the rest of his clowning
career. In 1965 Kenny was promoted to "Producing Clown", following
Eddie Dullum in that position. Dodd brought new life and new ideas to CBCB's
clown ally. Kenny's professionalism and dedication to the art of clowning was
apparent in the routines he produced for the show during the 60s and 70s.
Kenny Dodd retired from clowning in 1977.