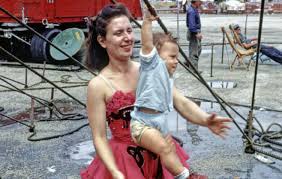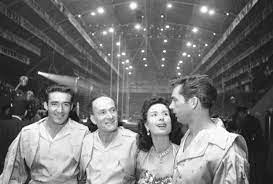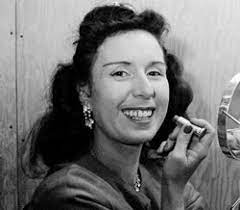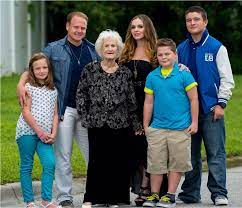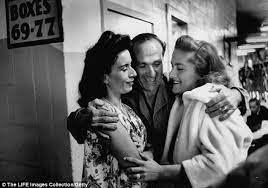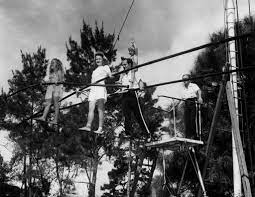 From the New York Times archives:
By The Associated Press
April 5, 2015
Jenny Wallenda, the matriarch of the Wallendas, probably the most famous of all circus families, died on Saturday at her home in Sarasota, Fla. She was 87.
Her death was announced by her grandson Nik Wallenda, who has carried on the family tradition of daredevil feats, most memorably by walking on a high wire over Niagara Falls in 2012 and across a gorge near the Grand Canyon in 2013.
Ms. Wallenda was the older daughter of the high-wire walker Karl Wallenda, who formed the Wallendas (also known as the Great Wallendas or the Flying Wallendas) with his brother Herman and others in 1922. The troupe made its American debut with the Ringling Brothers and Barnum & Bailey Circus in 1928.
She spent much of her childhood in Germany, where her parents sent her to live with her grandparents in 1934, when she was 6. She survived the invasion of Berlin by Soviet forces at the end of World War II and came to the United States in 1947 to join the family act.
Her husband, Richard Faughnan, was also a member of the troupe. He was killed in 1962 while performing the Wallendas' signature trick, a seven-person pyramid. In the trick, four men stood on a wire 35 feet in the air carrying platforms on their shoulders, with two men on top of them and, at the top of the pyramid, a woman sitting (and then standing) on a chair. On this occasion, in Detroit, the front man in the pyramid, Dieter Schepp, lost his footing and the entire pyramid collapsed. Mr. Schepp and Mr. Faughnan were killed.
Karl Wallenda died in 1978 when he fell while trying to walk between the two towers of a hotel in San Juan, P.R.
Ms. Wallenda helped create the Circus Ring of Fame and was inducted into it in 2008.
"In your honor," Nik Wallenda wrote of his grandmother on his Facebook page, "I will never give up."