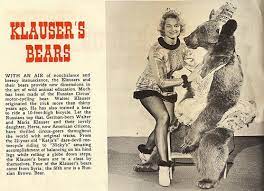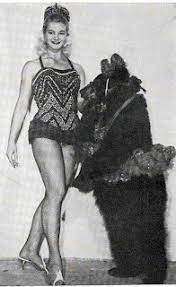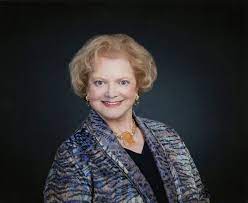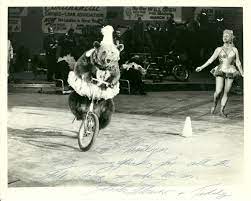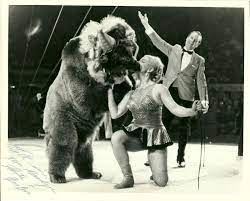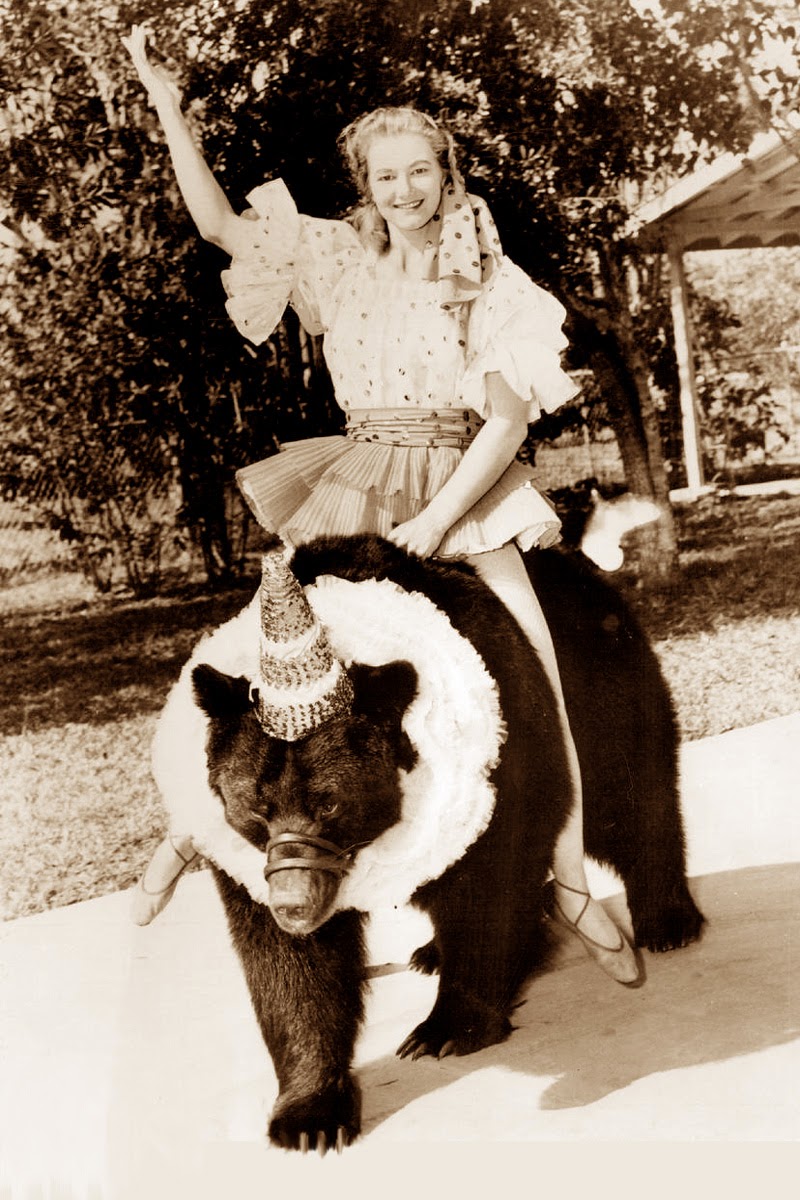 From the Sarasota Herald Tribune:
Born Herta Klauser in Munich, Germany, Herta was born into a circus family where she developed her love for animals and the circus ring. Known as 'Goldie Locks', Herta worked the family circus act, 'The Klauser Bears', and became one of the greatest bear trainers of her time.
Herta went on to perform in the center ring with the world famous Ringling Brothers and Barnum & Bailey Circus, Germany's Circus Krone, and many others, entertaining millions around the globe. She appeared several times on TV programs including the Ed Sullivan Show. Herta was inducted into the Circus Ring of Fame in January 2002.
Herta's love of the arts and her philanthropic generosity was unending. Herta, along with herformer husband, John F. Cuneo Jr., were actively involved with The Board of Loyola University in Chicago, chairing many fundraising events and contributing to the Medical School Program with the donation of a Medical Teaching Building on the Loyola Campus in Chicago, IL.
Herta was the Vice President of The Cuneo Foundation, which focused the majority of its support on Catholic Organizations and Charities, including Loyola University and the Stritch School of Medicine.
In Sarasota, Herta remained actively involved in the arts and the circus world. She served on the Board of The Van Wezel Foundation, Herta supported the Performing Arts Center which became her passion, and her commitment will always be remembered.
Never losing the love of the circus, Herta joined the Board of The Ringling Foundation and was featured on Ringling's 'Collecting Recollections' which highlighted many of Circus World's Greatest and Fascinating Performers. Herta's commitment and love for her circus family was evident in her undertaking and overseeing of a maintenance program to restore, maintain and protect the Circus Ring of Fame Monuments in St. Armand's Circle. It was her hope that the beauty and memories of these legendary performers would continue.
Truly a remarkable woman, the memory of Herta Klauser Cuneo will remain forever in our hearts.