The Hernandez Troupe
The Hernandez Troupe was a family affair.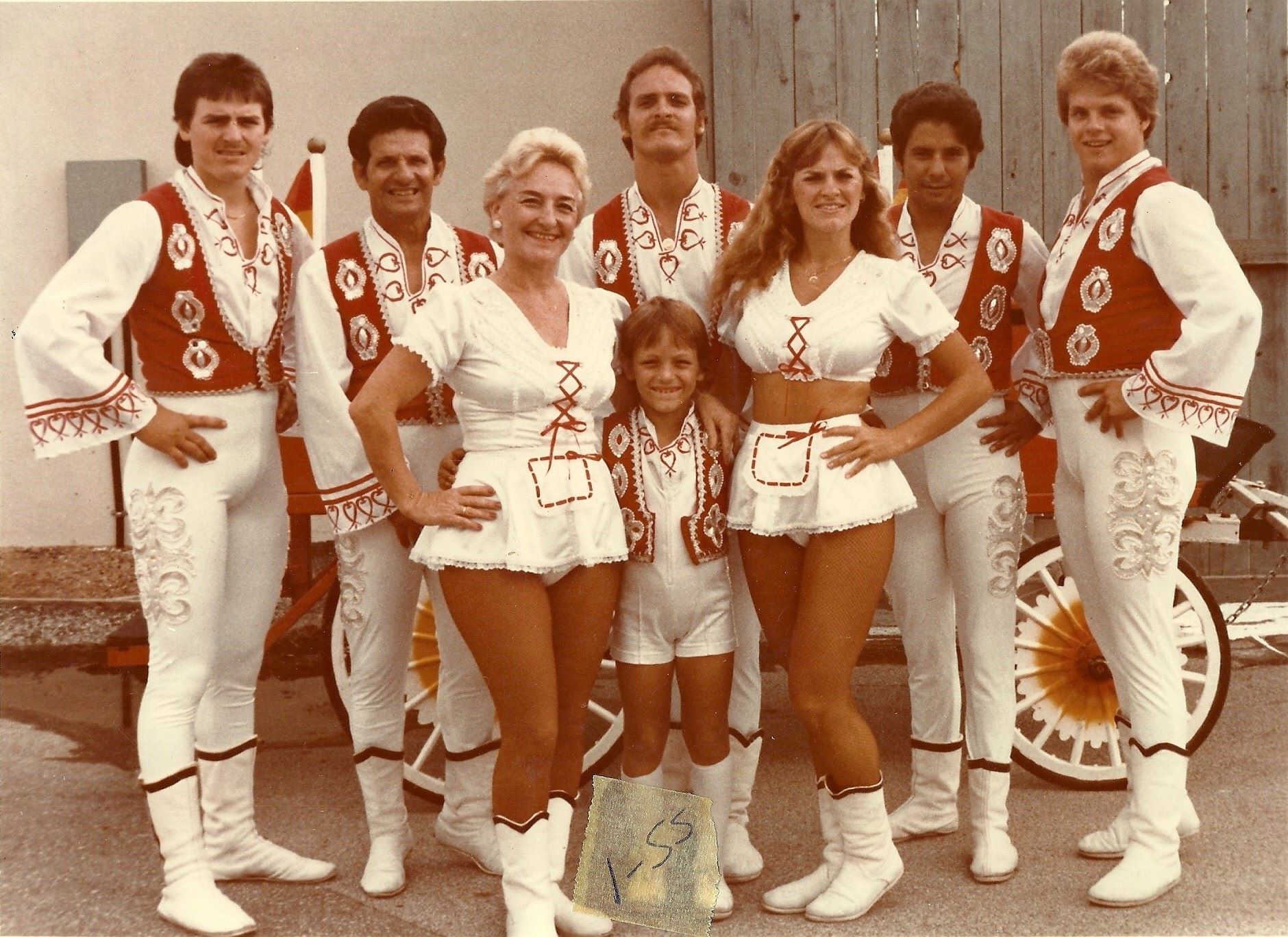 Manuel and Lisa Hernandez met while performing with another troupe, and after, they settled in Sarasota and formed their own act.
When their oldest son, Randy, turned 9, he started rehearsing with his parents. Eventually, their act grew from three people to nine as the family expanded.
"Those were the best years of my life was when I was standing in the ring and surrounded by my family," Lisa Hernandez said. "It was very rewarding and exhilarating to me because we always had such a good time doing it. We had a fun act."
Their best-known act was on a springboard, but the Hernandez siblings did other acts throughout their career, such as juggling.
During their circus tenure, the family presented various circus acts while traveling the U.S. and beyond. They performed with the Ringling Bros. and Barnum & Bailey Circus from 1988 to 1992. The troupe was often referred to as "those bouncing, twisting titans of the teeterboard."
Although the family no longer performs, they teach, direct, produce and write. The youngest of the siblings recently completed his first book, "Circle Legends."