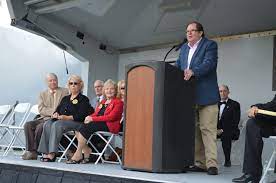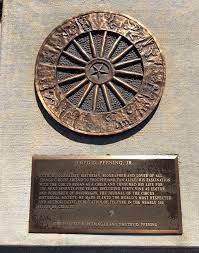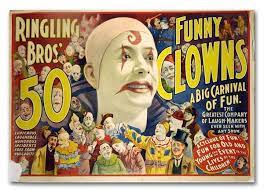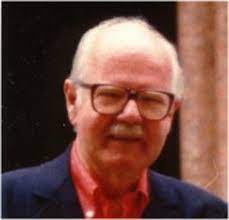 Fred Pfening's true passion was the circus, said his son, Fred Pfening III.
"It was a hobby that got out of hand."
Pfening's love affair with the circus dated to his childhood. He produced a one-ring circus in his backyard when he was 11. He traveled with circuses, including Ringling Bros., during his high-school summers in the 1940s. He even owned a circus in the 1950s.
"I'm going to be a real ringmaster when I grow up," he told The Dispatch for a story printed July 8, 1936.
"At some point, he thought it would be a good idea to buy an elephant," the younger Pfening recalled. "But my mom asked him, 'Who do you think is going to care for it?' because she knew she was going to get stuck with it.
"He never bought it, and that made my mother happy."
Pfening Jr. was a former president of the Circus Historical Society and a board member until his death.
ADVERTISING
Locally, he sat on the boards of COSI, the Riverside Hospital Foundation, the Columbus Museum of Art and the Friends of the Ohio State University Libraries.
"Fred was a community leader and a very generous man," said Terry Schavone, vice president of donor services and development at the Columbus Foundation.
Pfening and his wife, Lelia, set up the Fred and Lee Pfening Fund in 1993 to support six organizations: COSI, the Ohio Health Foundation, First Community Church, the Columbus Museum of Art, the Ohio State University Development Fund and the Circus World Museum Foundation in Baraboo, Wis.
Pfening did more than write checks, however, Schavone said. "He was very involved, very hands-on."
Pfening joined the family-owned Fred D. Pfening Co., which makes equipment for the wholesale baking industry, in 1948 and served as the company's president from 1954 to 1989.
Longtime friend Ward Hall, founder of the Florida-based World of Wonders Sideshow, described Pfening as a "very kind gentleman" who helped numerous people in the circus industry facing money troubles.
"If you want to start a circus, you start with $2million, and you will end up with $1 (million)," Hall joked. "Circuses, like Broadway shows, are not a wonderful investment."