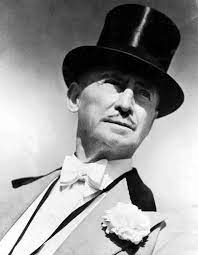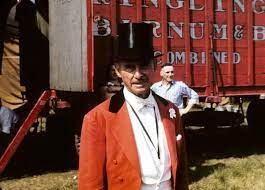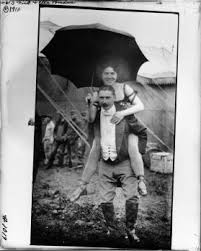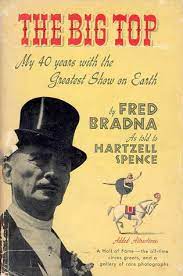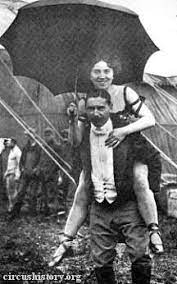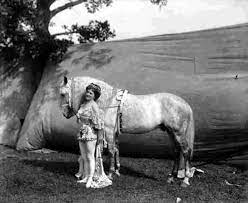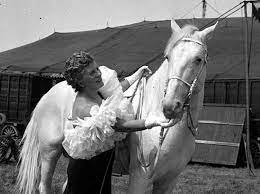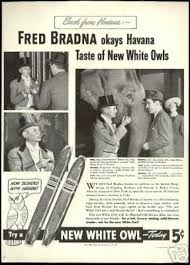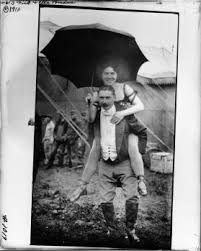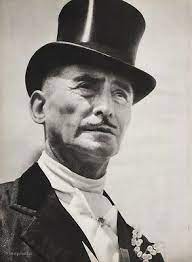 Frederick Freber (Fred Bradna), was born May on 28, 1871 in Strasbourg Alsace, France, the son of a brewer.
While serving in the German army as a cavalry officer, Fred attended a circus in Paris, France. During the performance a young bareback rider Ellen Bradna (born Feb. 22, 1879), lost her balance and fell into the lap of the young and handsome cavalry officer. The couple immediately fell in love, began dating and were later married in 1901.
For unknown reasons Fred's father disowned his son, however Ellen's father accepted and approved of Fred. Fred then took his wife's name of Bradna, which was already well known in the circus world.
During the Barnum and Bailey Circus' Europe Tour, Ellen was noticed by James A. Bailey. Bailey offered Ellen a contract for the 1903 season. When Barnum and Bailey returned to America in 1903, Fred and Ellen joined with the show and immigrated to the United States.
Fred and Ellen remained with the show when it was purchased by the Ringling Brothers in 1907.
In 1915 Fred became the Equestrian Director of the Ringling Bros. and Barnum & Bailey Circus and remained in that position until 1945.
Fred Bradna died Feb. 21, 1955 at his home in Sarasota County
Ellen Bradna died on Nov. 12, 1957