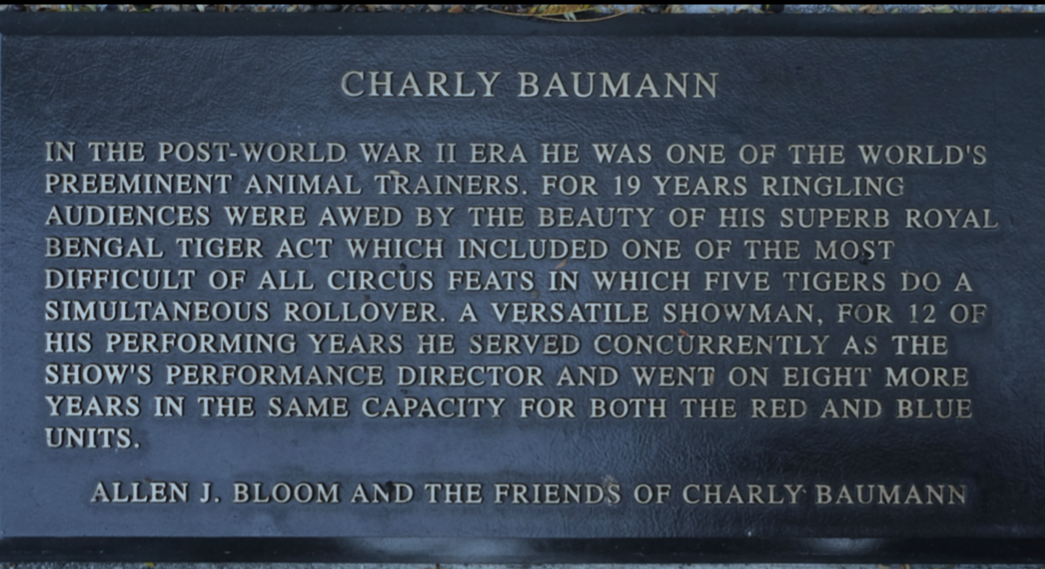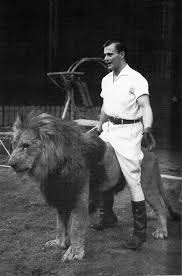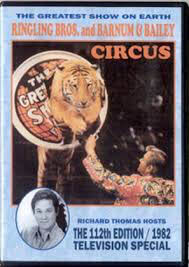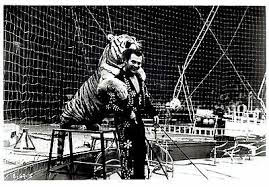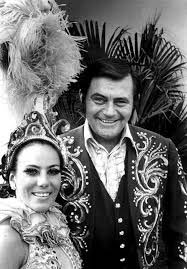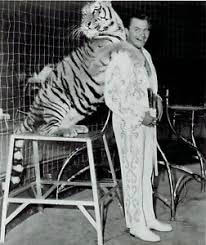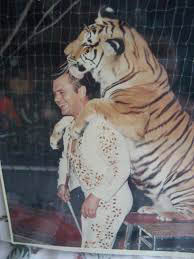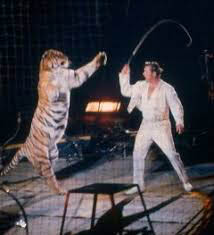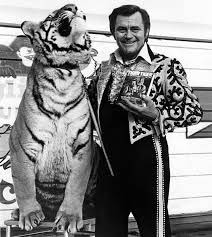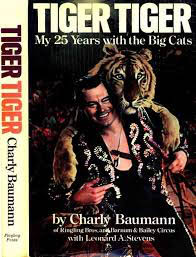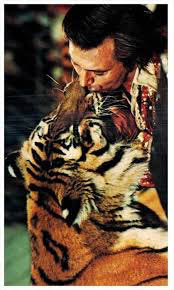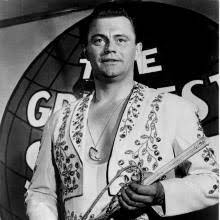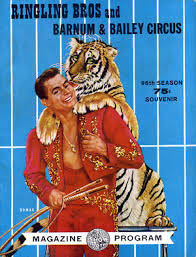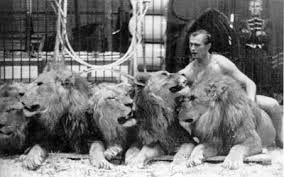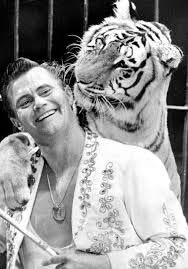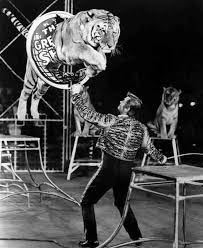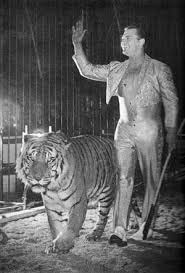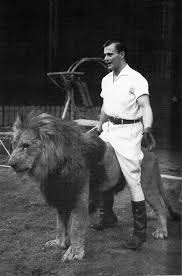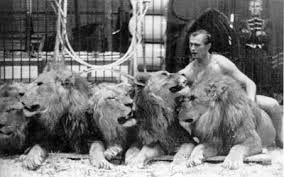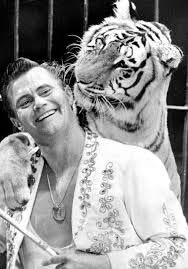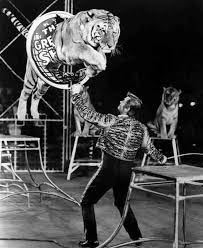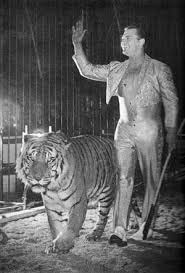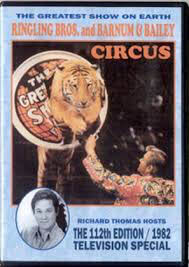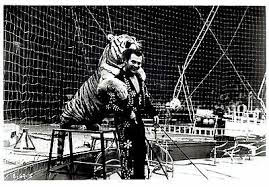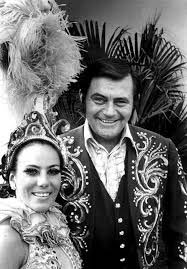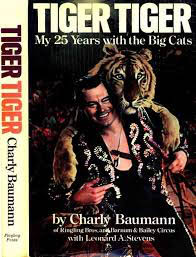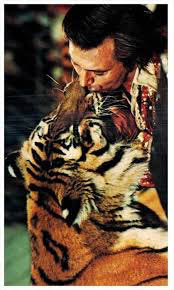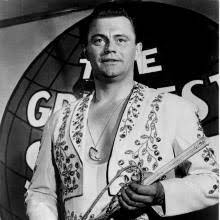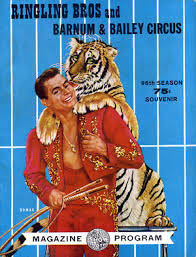 Charly
Charly Baumann Animal Trainer
By Dominique Jando
Charly Baumann (1928-2001) was one of the great wild cat trainers of the second half of the twentieth century, a circus star both in Europe and in America—where he eventually settled. He was born Heinz Erich Baumann in Berlin, Germany, on September 14, 1928, in a family connected to show business and animals, albeit not to the circus: Heinz's father was a movie stuntman who worked with horses for UFA in Berlin, then Germany's major movie studio.
World War II: A Family Tragedy
From age seven to twelve, young Heinz made his first foray in show business, playing bit parts in movies at the UFA studio. This could have led to an acting career, but the advent of World War II completely reshaped Heinz's destiny: His father was caught helping a Jewish family escape to Spain, and was arrested and deported to Bergen-Belsen. His mother was interned in Ravensbrück, and Heinz was sent to a Nazi orphanage, and then to work on a farm.
Heinz's father died in the gas chambers of Bergen-Belsen, but his mother was freed after nineteen months of captivity in Ravensbrück, her health severely altered. This succession of events suggests that Heinz's father had a Jewish ancestry (Baumann is indeed a common Jewish name) and that his mother was gentile, although Charly Baumann apparently never mentioned it.
In any case, Heinz was not technically a Jew, and after his mother's release, he rejoined her in Berlin. Toward the end of the war, Heinz became one of the many German youths called to military service, and he was drafted by the German Navy; he was subsequently captured by the American forces invading Germany, and interned in a prisoner camp installed on an airport. Eventually, the Allies bombed the airport: In the confusion, Heinz managed to escape and return to Berlin.
The war over, Heinz, who had no papers and therefore no ration tickets, needed urgently to find a job. Before the war, his parents had been acquainted with Paula Busch, the Grande Dame of the German circus, who had presided over the destinies of the monumental Circus Busch in Berlin, and had reigned over a vast circus empire that included circuses in Altona, Hamburg, Breslau, and Vienna, and for a few months in 1940-41, the Cirque d'Hiver and Cirque Medrano in Paris.
Circus Beginnings
Paula Busch's empire now laid in ruins, and she was trying to rebuild some of it with an outdoors circus, the Astra Arena Schau, which she had started in July 1946 in the ruins of the Berlin Zoo. Heinz Baumann, who had often helped his father take care of his horses, got a job as a groom, and participated in the show's pantomimes—which were but a poor shadow of the elaborate spectacles that once were the glorious trademark of Circus Busch.
Heinz didn't believe he had a future in Paula Busch's show, and the following year, he joined Germany's premier circus then—and the first full-fledged circus to hit the road after the war—Circus Williams, owned by German-born British equestrian Harry Williams (1902-1951) and his wife Carola, née Althoff. Harry Williams held a British passport, and the attitude of the Althoffs—Carola (1903-1987), and her brothers Franz (1908-1987) and Adolf (1913-1998)—during the war had been exemplary, at least from the Allies' perspective: They had hidden and helped several Jews, performers or not, in their circus under the nose of the Nazis and at their own risk. The occupying authorities had had no problem granting Harry and Carola Williams a permit to operate a circus again.
The Williams hired Heinz as an assistant horse trainer, who was also to participate in Circus Williams's equestrian acts and displays. At Circus Williams, Heinz met a young apprentice who had followed a path comparable to his (and would continue to do so), Günther Gebel. It is also at Circus Williams that Baumann would change his first name, Heinz, for the less German-sounding Charly.
In 1950, while he was still working at Circus Williams, Charly Baumann witnessed an attack on the Dutch cat trainer Jean Michon by three of his five male lions during a practice session. Since Michon's assistant stood near the cage door paralyzed by fear, Charly, who had no prior experience with big cats but was assisting near the cage at every performance, rushed into the arena and managed to drive Michon's lions away from him, get the injured trainer out of the cage, and rush him to the hospital.
It was no small feat. Michon spent several weeks in the hospital, and Charlie's exploit caught the attention of Erie Klant, Willy Hagenbeck's stepson, who owned the act, and whose Walkenburg, Holland, zoological and training center provided many wild animal acts to circuses all over Europe. Klant offered Charly a position as a cat trainer, but the later was not interested; instead, he chose to continue his apprenticeship in Circus Williams's horse department.
Then, Tom Arnold hired the Williamses for the 1950-51 Christmas season of his annual circus production at the HarringayArena in London. Charly went along, with Günther Gebel and the entire circus's animal department. There, on December 22, 1950, Harry Williams was violently ejected from his chariot during his signature Roman race act; he died of his injuries three weeks later, on January 10, 1951.
Devastated, Carola Williams didn't go back on tour in 1951; instead, she leased her circus to her first husband, Harry Barley. Günther Gebel was sent to work for Carola's brother at Circus Franz Althoff, and Charly found a job with a small circus in Essen, Circus Bügler, where Erie Klant had another lion act, presented by Gaston Bosman.
Bosman, however, had just been called to military service, and Klant, who had not forgotten Charly Baumann, offered him to take over the act. This time, Charly accepted, but he had only two weeks to get accustomed to Klant's lions (all six of them) before Bosman's departure. Fortunately, Willy Hagenbeck was around and able to lend a hand, and Charly Baumann—who could now claim to be one of the great trainer's pupils—was ready in time. Henceforth, Charly Baumann would be known as a cat trainer, and soon, as one of the bests in the business.
Cat Trainer
After the Circus Bügler season, Charlie's act was contracted with Will Aureden's budding Circus Roland. There, Charlie Baumann was replacing the already famous Gilbert Houcke, whose Tarzan costume (no to mention his tiger act) had been a sensation at Circus Roland the previous seasons. To keep the winning Tarzan image alive, Aureden asked Charly to adopt Houcke's minimal, leopard-skin costume, which would be his outfit for the next few years. This type of costuming became widely popular among cat trainers in the 1950s and early 1960s—at least among those whose body could fit the image!
Ada Aureden, Will's divorced wife, was still her ex-husband's partner, and the artistic force behind Circus Roland. Soon, she and Charly began a long-lasting affair, and Ada would become a major influence on Charly's career. For the next five years, Charly became a very successful lion trainer, but working with six male lions—which are relatively lazy animals and prone to fight each other—was not easy, and it came with its share of close-call incidents. Charly eventually considered switching to tigers.
He had several offers to take over existing tiger groups, including one from John Ringling North for Ringling Bros. and Barnum & Bailey Circus, but Baumann's asking price was to high for North. Finally, in 1957, Erie Klant ended his contract with Circus Roland. As a result, Will and Ada Aureden decided to buy a tiger act, which had been put together by the Czech trainer Franz Kraml, from the Hanover Zoo and give it to Charly—who now lived with Ada and had no intention indeed to leave Circus Roland.
Franz Kraml and his assistant, Joseph Apel, spent the 1957 season with Charly Baumann to familiarize him with the five tigers in the act. When Kraml left, Joseph Apel remained with Charly; he became his long-time assistant and would eventually follow him to the United States. Soon, three more tigers were added to the original group, giving its final shape to the act Charly Baumann would present in European circuses (and on film) for the next five years. Charly had already abandoned the Tarzanoutfit, which he had replaced by a white safari costume, replete with jodhpurs and leather boots; he opted now for an open shirt, and ornate vest and pants.
Charly's tiger act was very successful, and was often rented out to major circuses all over Europe. In 1958, Charly Baumann was back with the movie company that had seen his debuts in show business, UFA. He was featured in Geliebte Bestie (literally, "Beloved Beasts"), a film by Arthur-Maria Rabenalt, which tells the story of a young girl who, after the accidental death of her parents, runs away and joins the circus to become a famous tiger trainer. Margrit Nünke played the girl, and Charly stood in for Gerhard Ridmann, who played the love interest, a tiger trainer. The movie, released in 1959, gives a unique opportunity to see Charly Baumann's tiger act as it was at that time.Charly Baumann and Assur (1963)
For the winter of 1959-60, Charly Baumann was featured in one of Europe's most prestigious circuses, Bertram Mills Circus, for its annual Christmas production at the Olympia of Kensington, in London. "Charly Baumann may be spoken of in the same breath as the Masters of his craft," noted the enthusiastic critic of World's Fair, the British circus and fairgrounds trade publication. The following summer, Baumann was featured at Blackpool's Tower Circus and he ended in British season on October 30 at Billy Smart's Circus, where singer Dorothy Squires made a guest appearance among Charly's tigers for a charity performance.
Then in 1960, Charly Baumann became part of the Cirque Français, an allegedly French circus troupe, which performed in the Soviet Union at the old Circus Ciniselli in Leningrad, and the Circus on Tsvetnoy Boulevard in Moscow. The show had been put together by the Lumbroso Agency (which had the exclusivity of Soviet shows in France), but if the star of the company was the famous French auguste Achille Zavatta, only half of the acts on the program were actually French. The Russian audience didn't really care: Seeing foreign performers, wherever they came from, was enough of a novelty for them. According to Baumann, SoyuzGosTsirk, the Soviet central circus organization, tried to lure him into its fold—as in fact they often did, always unsuccessfully, with top European circus performers who came to visit.
After engagements in Italy and in Vienna, Charly returned to Circus Roland for the 1962 and 1963 seasons, where he became increasingly involved in the circus's management. In 1963, he suffered his worst cage accident in years: severely mauled by his tiger Assur, he spent six weeks in hospital, and then had to walk for a time on crutches. While Charly was convalescing, John Ringling North offered him once again to come to the United States with Ringling Bros. and Barnum & Bailey Circus. This time, the price was right. In spite of Ada's offer of a full partnership in the circus, Charly finally chose to go.
Charly Baumann in America
Charly Baumann made his debut in America in 1964, in a show that included La Toria on the Roman rings, the Yong Brothers, Charles and Gena Mroczkowski and their horses, and The Great Doval on the high wire. But these were the last years of John Ringling North's ownership; in November 1967, Ringling Bros. and Barnum & Bailey Circus passed into the hands of Irvin and Israel Feld, and Roy Hofheinz. Luckily, Irvin Feld renewed Charly Baumann's contract—and the German tiger trainer would spend the next 24 years with The Greatest Show On Earth!
In 1968, Irvin Feld lured Gunther Gebel-Williams, Charly's old fellow apprentice at Circus Williams, to Ringling Bros. and Barnum & Bailey with the entire Circus Williams menagerie. The plan was to make, for the 1969 season, a second unit of The Greatest Show On Earth whose star performer would be Gunther Gebel-Williams. Charly remained with the first unit (the two trainers never worked their acts in the same show), where he was also promoted Assistant Performance Director.
Charly Baumann's tiger act grew in importance, reaching 16 animals at its peak. One of his greatest accomplishments was to present a three-tiger simultaneous roll over, something that had never been seen before. (He actually had four tigers able to do the trick together, one being kept as an understudy.) In 1971, Charly became the Blue Unit's Performance Director, while still presenting his tiger act in the center ring. His authoritarian stance, however, didn't make him popular with the other performers of the show.
Although his fame never reached the star power of Gunther Gebel-Williams, Charly Baumann remained a highly respected—and most admired—cat trainer among circus professionals and circus enthusiasts. In 1975, he published his autobiography, Tiger Tiger, My 25 Years with the Big Cats, which he wrote with Leonard A. Stevens. The book remains a must-read for anyone interested in cat training.
After suffering a series of heart problems, Charly eventually retired from the big cage; he gave his final performance in Cleveland, Ohio, in November 1983. He remained with The Greatest Show On Earth, however, and Irvin Feld promoted him to Executive Performance Director for both units, a position he held until his final retirement from the circus in 1991.
Charly Baumann retired in Sarasota, Florida, home of an entire generation of circus performers. While on the Ringling show, he had married Aracelli Rodriguez, a Spanish-born showgirl, daughter of flying trapeze artist Juan Rodriguez. In 2001, The John and Mabel Ringling Museum of Art in Sarasota honored Charly Baumann with its Circus Celebrity award. It was just in time: Sadly, Charly died a few days later, on January 24, 2001.